Syd And Shea McGee Reveal How To Dress Your Home For Summer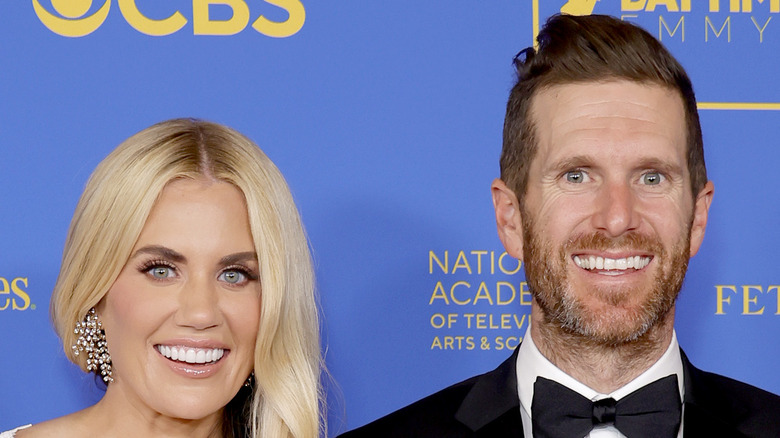 Frazer Harrison/Getty Images
Syd and Shea McGee are most commonly known for their popular renovation series "Dream Home Makeover." However, their story is more complex than a TV show. According to McGee & Co., their brand that you see on the show, Studio McGee, began in an unexpected way. Shea found herself as a stay-at-home mom with a spare bedroom waiting to be used. It wasn't long until that room was occupied by a small business featuring different types of fabrics alongside big hopes and dreams. Shortly after, the duo began spending many nights discussing ideas and brainstorming how they could take what they had and push it as far as it would go.
However, prior to their success, Shea went to school and graduated with a degree in Public Relations. While this is a bit different from her inevitable career path, she quickly realized that her true dream was to be a designer. It only took a few semesters for her creativeness and aesthetic to bring in a list of clients. Simultaneously, Syd had already worked for six years building his own start-up marketing firm and was looking for a new project to acquire. The two worked hard together to build the brand, alongside a show and a blog, that we all know and love today. On this blog, the two share helpful tips and tricks that you can try in your own home.
Change up the furniture
According to their blog, Studio McGee, there are many different styles and tips to create the perfect aesthetic and theme you desire. For those wanting to dress their home for summer, you're in luck. The McGee's have the perfect way of doing this. The most obvious way is that you could potentially change out furniture pieces. Of course, this can take a lot of work and consume a lot of time. Not to mention, in doing so, furniture pieces can be a bit costly and add up quickly. However, there are many ways to go about doing this if this is what you desire. It doesn't have to be the largest pieces in your home, such as the sofa or entertainment center. It could just be smaller-sized items such as a chair or a small table.
Additionally, they have a variety of pieces of each item you can choose from. To change out a chair or two, they recommend either this Dansion Chair or this Greely Counter Stool. Each is a bit pricey as they cost over $700. Yet, they are both perfect for incorporating the summer aesthetic into your home. They are a light tan color which creates a neutral feel in your home. Additionally, you can add in this Ardell Table that you can acquire for well over $2,000. It's also a neutral color and can help round off any room that's missing something.
Add a few subtle pieces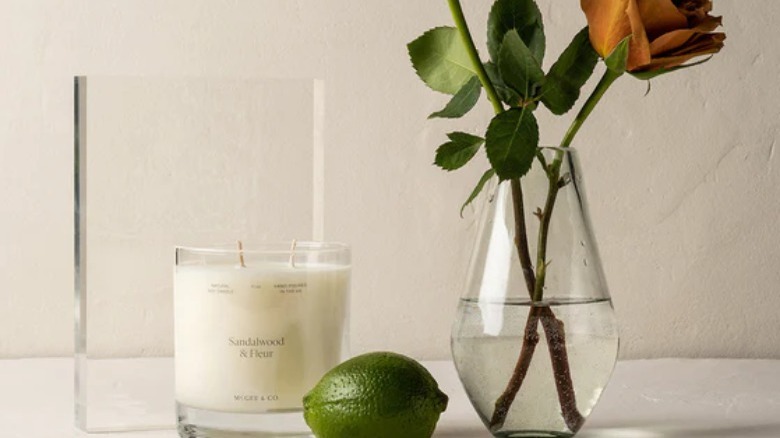 McGee & Co.
Of course, you absolutely do not have to change out furniture pieces to incorporate summer into your home. As per their blog, Studio McGee, you can achieve this by adding a simple candle to a room of your choosing. The husband and wife duo recommend this Sandalwood + Fleur Candle that only costs $40 for 11 ounces. That's far cheaper than any table or chair you can buy. However, if you want a bigger size that will last a bit longer, you can also purchase the 24-ounce for $75. To go with the candle, you can also buy this Gray Clay Vase. At only $32, this can be paired with other decor items as well as displaying it by itself. It's super versatile and can go with many other themes and designs.
For those mostly wanting to incorporate the summer setting into their kitchen, there are many pieces you can select from. For starters, you may be interested in purchasing these Vintage Rolling Pins. They come in a set of four for only $90. These are perfect to use as a tool to cook with or hang around the room for decor. You can also gift one to a friend for a birthday or holiday as well. They come in a nice light brown color, which allows for use all year long. If rolling pins aren't your thing, you may opt to purchase this Weathered Ceramic Jug for only $56.