Why Reducing The Selling Price Of Your Home Isn't Always A Bad Thing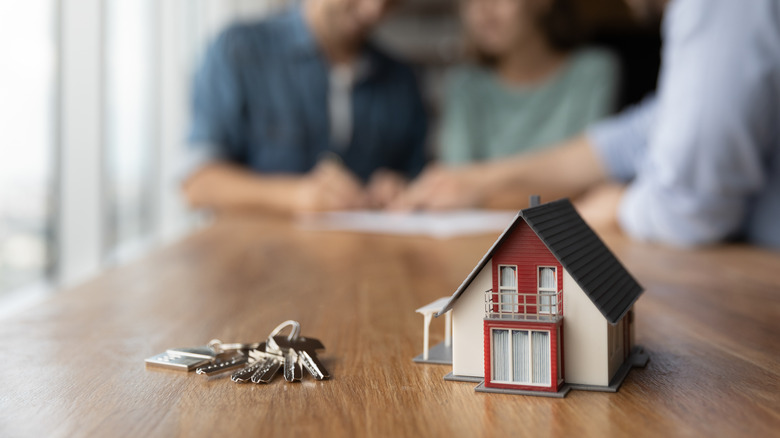 fizkes/Shutterstock
If you have been attempting to sell your house but have not had much success so far, it might be a good idea to reduce the price that you're asking for it. We realize it's not what any homeowner wants to hear, but there may be more benefits than you think. According to Bankrate, making a reduction of up to 3% can help both the seller and the buyer reach a beneficial deal for both parties.
Of course, we wouldn't recommend reducing your asking price without good reason. Selling your house for the highest price possible is the absolute best and most sensible course of action, but it's not always a possibility. Additionally, lowering the asking price isn't always a sign that you're getting a lousy deal. Continue reading to learn if and how you should go about reducing the asking price for your house. You won't regret making this choice.
Why should you reduce?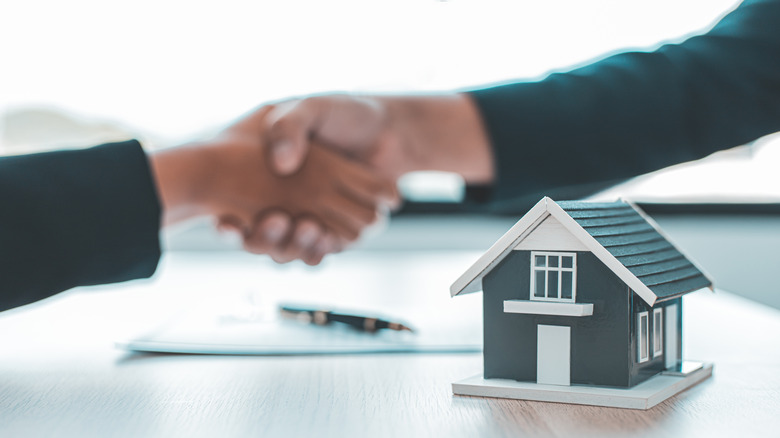 89stocker/Shutterstock
Houselogic explains that properties with too high of an asking price may not get a lot of attention from potential buyers who, after all, are waiting for the best deal. Also, they note that it might be more affordable for you to reduce the asking price instead of spending money on upgrading your home for a better appeal. Additionally, a lot of homeowners selling a property may have deadlines that they want to meet. If you want to sell your home before a particular date, reducing your price might be a good way to achieve just that.
In fact, Investopedia mentions that it is possible to attract more interest in your property by underpricing it. Of course, you always have the right to reject any offer that is inadequately priced. They also note that whether you get more or less than your asking price will depend not just on your pricing approach but also on whether you're in a buyer's or seller's market and how successfully you present your house.
Things to consider before you reduce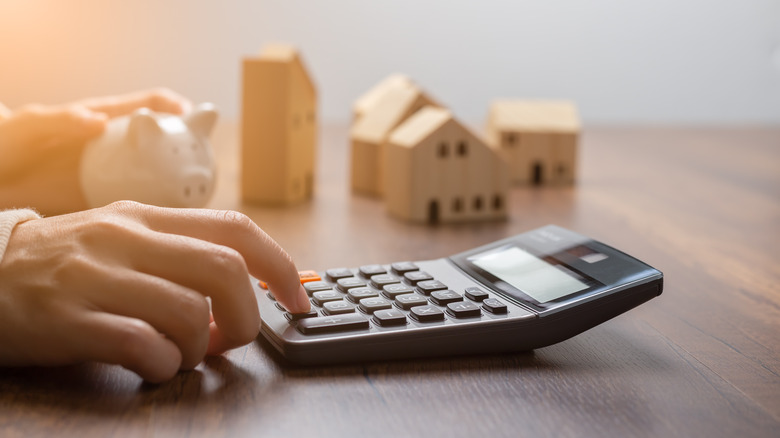 KT Stock photos/Shutterstock
However, as BREL explains, there are a few things you should consider before going ahead with a price reduction. For example, if your listing has been idling on the market for longer than the normal amount of time, then this is a red flag that something is wrong. Inquire with your real estate agent about the "average number of days on the market" in your region before making a decision. They also note that an extraordinary property sells quickly. Ask yourself if your house is as tidy as it can be. Does it present the rooms in the best possible light? Are there little issues that may turn off a potential buyer? Taking care of the details makes a significant difference in the impression it makes on buyers.
Hometruths notes that it's also a great idea to assess your home's value per square foot. Create a document detailing the other homes on the market in your region, assess the price per square foot of each, and then compare it to the price per square foot of your own property to make sure you are within the right price range.