The Return Policy At Ace Hardware Explained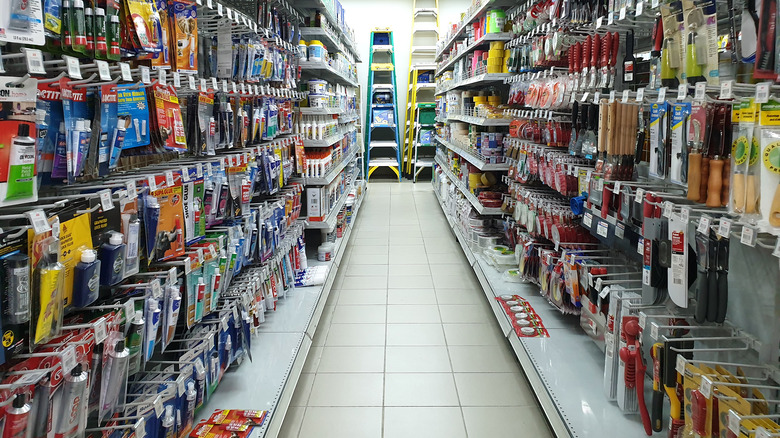 TY Lim/Shutterstock
There are all different types of shoppers. Some love going into a store, walking up and down each aisle, looking at the clearance section, and finding a good deal on something they may not have planned to buy. Others want to make a beeline for what they need, get it, pay, and leave. Since the start of the pandemic, more and more people have been ordering online and enjoying delivery right to their front doors or easy pickup at the store. Did you know that the way you've shopped, in person or online, can affect the return process? 
The return process can take all the joy out of shopping and cause some shoppers to turn to another retailer for their next purchases. Sure, stores have to deal with issues of fraud, but according to Chargeback Gurus, most people only return items that were damaged or didn't fit. Ace Hardware's jingle says, "Ace is the place with the helpful hardware folks." Let's look at how that may apply when it comes to making a return.  
30 day return policy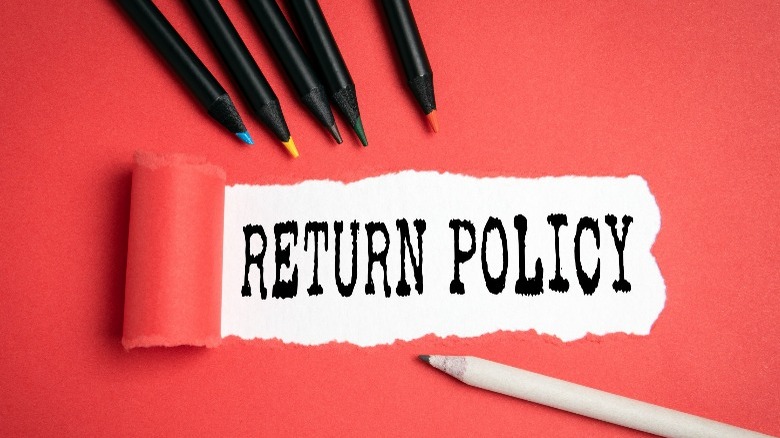 stoatphoto/Shutterstock
Don't throw out anything that comes with the items you purchase from Ace Hardware. You're going to need the original packaging along with any product instructions, parts, accessories, and receipt, according to their website. Since you only have 30 days to decide whether you're going to return something, keep all of these items together until you've made your decision. Once you do submit a return, it can take up to three to five business days to receive your refund, which is made to your original payment method. Without that original form of payment, you will receive a store gift card for the refunded amount. Returned items have to be unused and in like-new condition.  
Ace recommends making returns directly to one of their retail locations, even if you originally made the purchase online. They'll refund the purchase price but do not refund the price you paid for shipping, handling, or other charges such as delivery and assembly. If you return an undamaged item that was already assembled, you may be charged a restocking fee of up to 15% of the cost with a minimum charge of $20. If you decide to ship an item back, you will be responsible for the shipping charge unless what you received is not what you ordered or it arrived damaged. For your own records, Fedex suggests taking a photo of the item to show what you received and its condition.
Say goodbye to rewards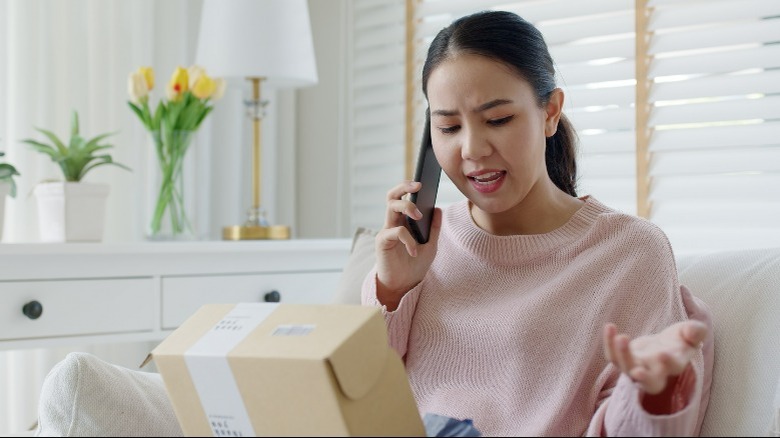 Chaay_Tee/Shutterstock
Some Ace Hardware stores offer a rewards program that lets you earn 10 points for every dollar you spend on most items, with a few exclusions. Every time you reach 2,500 points, you receive a $5 voucher to spend towards the purchase of any item. The downside is that if you return items purchased with those rewards vouchers, the reward value or coupon is forfeited.
Ace will not accept gift cards for refunds, and clearance items are final sales. The other no-go on refunds is any fuel-powered equipment once the fuel has been added, even if you drained the fuel out afterward. For those items, you'll need to contact the manufacturer directly to discuss your reasons for the return. If you want to have the items repaired or serviced, the contact information can usually be found in the owner's manual or by calling 1-866-290-5334 to find a local service center.