Melissa McCarthy And Jenna Perusich Share How To Update An Old Fireplace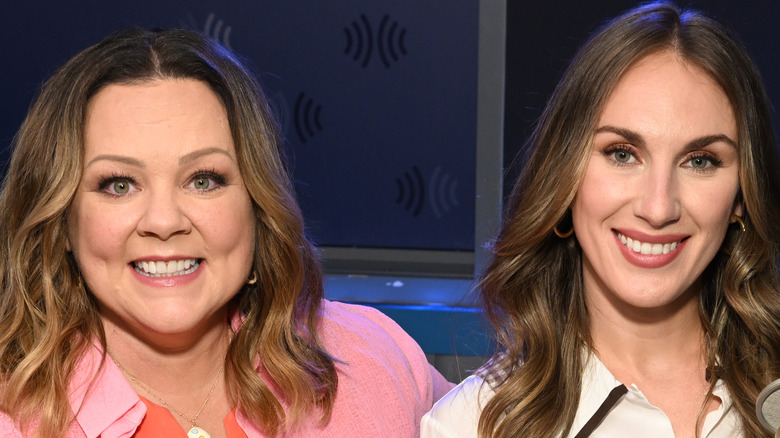 Slaven Vlasic/Getty Images
Melissa McCarthy is a woman who wears many hats. According to Britannica, McCarthy is most commonly known for her impressive acting skills and appearance in several movies and television series. More often than not, she plays the film's starring role, a comedic and witty character. A few of her notable works include "Gilmore Girls," "Mike & Molly," "Identity Theft," "Tammy," and "The Heat," just to name a few. Aside from her acting portfolio, she's also ventured into fashion design, creating her own clothing line called Seven7. Much like McCarthy, her cousin Jenna Perusich is also an actor. Some of her outstanding on-screen performances include "Thunderforce" and "Superintelligence," via IMDb.
Most recently, the cousins premiered a new renovation show, "The Great Giveback," on HGTV. In this show, the two transform homes of those who have done more for others than they have done for themselves. McCarthy's transition into home renovations first began when the cousin duo starred on "Celebrity IOU" alongside The Property Brothers. However, Perusich had a design background before this. Upon guest appearing on the hit show, it didn't take long for the two to realize this was something they were passionate about and wanted to pursue together as a team. "The Great Giveback" premiered in June 2022, and several episodes have aired since. In a recent one, McCarthy and Perusich helped a mom of seven give her home a desperately needed update.
Sprucing up an old fireplace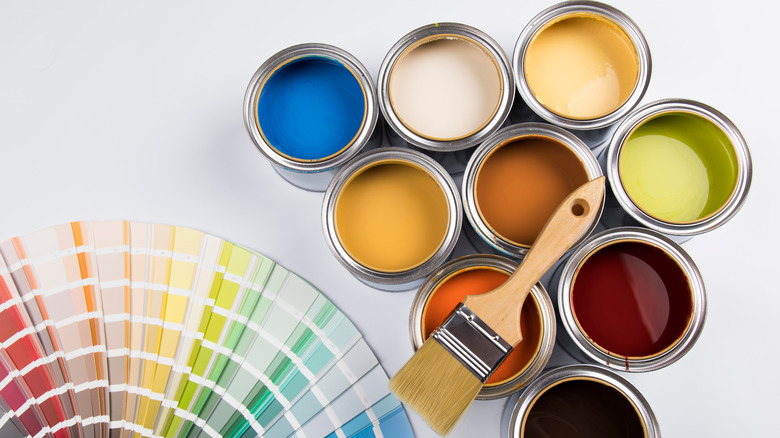 Sebastian Duda/Shutterstock
According to Realtor, in the episode "Makeover for Mama," Melissa McCarthy and Jenna Perusich teamed up to transform the home of Lucia, a mom working two jobs to provide for her family. In addition to being a full-time mom, she still manages to take time to help out her community whenever possible. Now, in tune with the show's premise, it's time for her to receive some help as well. Lucia's residence hasn't been updated in over 35 years, so a much-needed makeover was a welcoming relief. From transforming the living room to revamping the kitchen, the house never looked so modern and fresh.
However, the focal point of this home was the massive fireplace that spanned two rooms. Stretching between the living room and dining room, the fireplace also needed something new. Since both of these rooms had already been updated, the cousins wanted to extend their themes to the fireplace. To do so, they painted it a soft and appealing cinnamon color. McCarthy and Perusich achieved this by using colored plaster to cover up the bricks. In the end, the fireplace matched perfectly with the rest of the house, and Lucia was more than pleased with the outcome. If you want to attempt this décor hack, the experts advise sampling the colors before committing. That way, you won't regret your color and design choices.