What Hilary Farr Recommends Using Instead Of A Coffee Table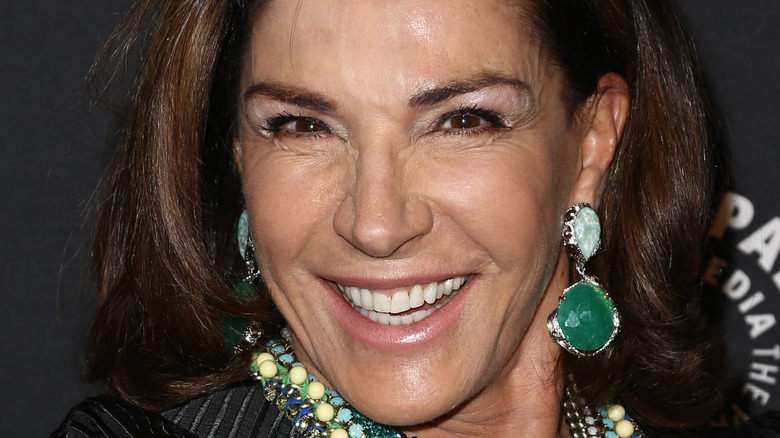 Debby Wong/Shutterstock
Back in the day, when formal living rooms were used to host daytime get-togethers featuring coffee and cake, a coffee table was a necessary piece of furniture, writes Floyd. Centered between couches and chairs, it gave guests a place to perch their saucers and plates while sitting in upholstered comfort rather than at a dining table. It was also low enough not to block the view of the TV. But, let's face it, coffee tables can become another source of dust and clutter. 
Hilary Farr, co-host of HGTV's "Love It or List It," likes the functionality of an ottoman and recommends its use instead of a coffee table, per HuffPost. As an interior designer, Farr is all about creating great spaces and knows that any piece of furniture that can multi-task is priceless. Ottomans can serve as a table surface, footrest, seating, and storage, all of which are noted as their use throughout history, going back to the Ottoman Empire, according to Britannica. 
Ottomans are versatile furniture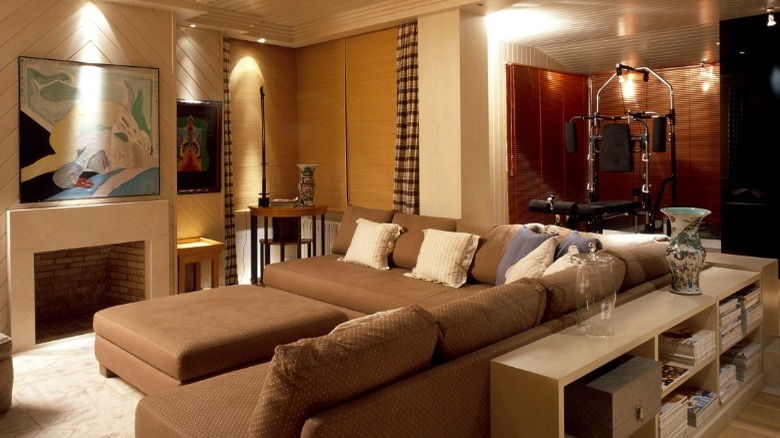 Construction Photography/avalon
An ottoman can also be referred to as a hassock, a pouf, or even a tuffet ... as in "Little Miss Muffet." Its versatility means it can be used in any room of your home, from a long, narrow rectangle at the foot of your bed to a small round shape in a child's bedroom or a larger rectangle with a hinged lid in your family room. Hilary Farr likes ottomans that have an upholstered top that adds color or pattern to your decor, as well as those that include metal or warm-hued wood for the legs or base, writes HuffPost.
When friends come by, an ottoman is readily available as extra seating rather than having to test the theory that your sofa seats three people comfortably. Smaller ottomans can be tucked into the corner of a room when you don't need them front and center. If you're not a fan of oversized recliners, an ottoman gives you a place to put up your feet while still retaining the look you prefer. The secret power of ottomans may just be those with a hinged lid that let you store a cozy throw or sweep piles of papers and books out of sight. Let's face it, even without the coffee table, we still manage to gather clutter!