Are Accent Walls Going Out Of Style?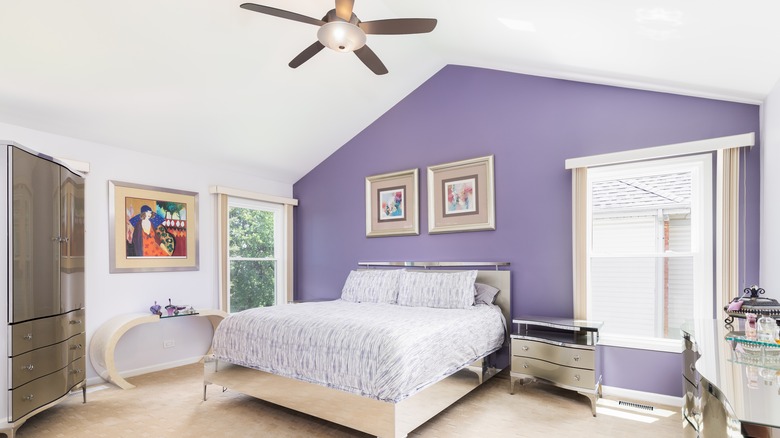 Hendrickson Photography/Shutterstock
An accent wall is a popular technique that adds that extra zing to an area and is used by many interior designers. However, is it outdated? Now, if you haven't heard the term before, an accent wall is a wall that is painted a contrasting color from the rest of the room, according to Diversified Painting.
An accent wall might be noticeably different from the rest of the room, or it can be subtly different. They explain that this is done to either attract attention to a feature of the space that would otherwise go unnoticed or to provide some much-needed ornamental flare. Walls painted in an accent hue draw the eye and may be utilized to unify an interior design plan.
So are they still in? If they are, how can you still incorporate the technique into your space to harness all its great benefits while making sure your space looks chic and trendy?
The pros and cons of an accent wall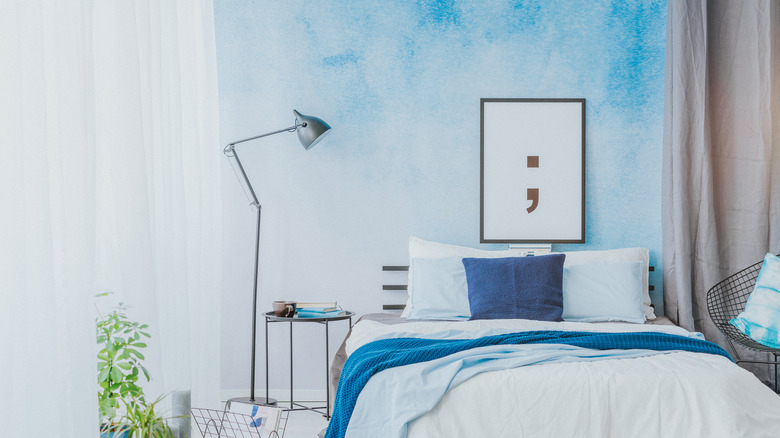 Photographee.eu/Shutterstock
Accent walls first appeared in the early 2000s as a way to add color to a space without running the risk of overdoing it, but according to Brown, they will never go out of style. HouseGrail asserts that they are more popular than ever because the last few years have been filled with bold statements and unique, eccentric ideas. And while some decorators like to take a fresh approach, most interior designers still enjoy adding an accent wall when it's appropriate.
As SINA Architectural Design says, accent walls have both benefits and drawbacks. While they can emphasize parts of a room and help you define your spaces more effectively, they also risk making your décor look outdated. Also, the improper wall or accent wall in the wrong room may make the area seem disjointed. They can also make a bold or crowded space worse, and sometimes, even make it look cluttered. This is why you must choose the correct room, color, and wall for a stunning accent. Otherwise, it might seem random. It can also distract from other good components around the area.
Because of this, it is sometimes very easy to make a mistake when using an accent wall. On the other hand, it could be exactly what a room is missing if it is appropriately designed and executed correctly. So, how can you make sure your accent wall works?
How to do it right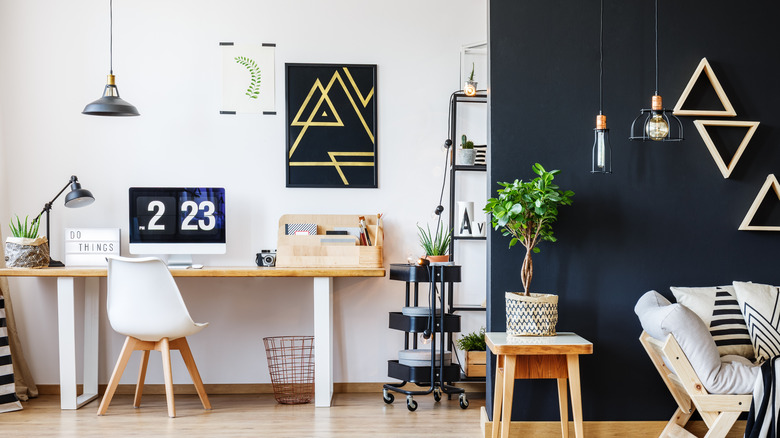 Photographee.eu/Shutterstock
According to Farm Food Family, although accent walls are somehow becoming less common, there are still ways to incorporate the design technique into your space, as long as you do it right. For example, they recommend choosing an entryway-facing wall to accent, as this makes a strong first impression. You should also ideally choose a big wall.
A statement accent wall should be huge. Choosing a color that matches the other parts of the room can also help if you prefer your accent wall to be more understated and subtle. They also suggest not going overboard with patterns. Texture, on the other hand, is a better way to add interest to the room. Stencils or wallpaper are also great approaches as they add visual interest without being overpowering.
Also, consider what purpose you want your accent wall to serve. Brown notes that they draw the occupants' attention to a certain architectural element. For example, painting built-ins as an accent wall makes an architectural detail stand out. You could also accent doors or ceilings instead of a whole wall. You may also use this technique to define a space without putting up walls or rearranging furniture. For example, dining rooms are smaller than living rooms, but if you have odd alcoves, consider covering a wall in a different color.