What Is The Average Length Of The Escrow Process?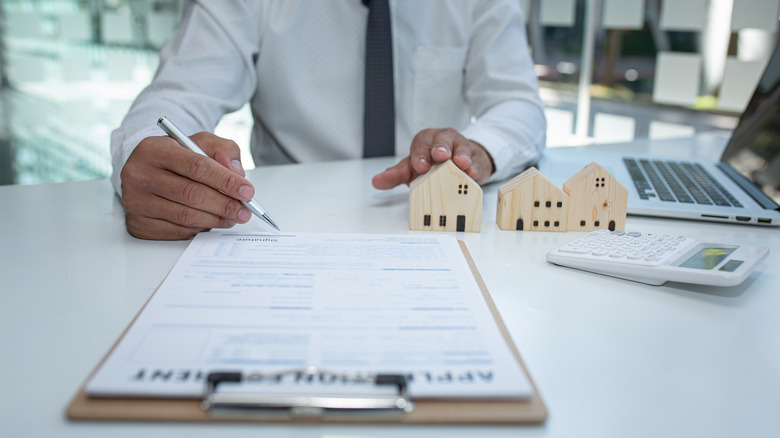 David Gyung/Shutterstock
From the first-time buyer to the seasoned real estate investor, the escrow process can be a daunting task to anyone looking to purchase a property. A mountain of paperwork, wire transfers, contingency windows — we get it! It can be a lot. But let's break down how long a typical escrow takes and three key factors that influence this process.
The two primary routes of home financing are a conventional mortgage of 20% down and a cash purchase. With a conventional mortgage purchase, this type of financing typically requires loan and appraisal contingencies.  As an example, Home Bay recently noted that loan and appraisal contingencies average about 17 days during escrow in California. When you factor this timeline in with your standard inspections and repairs, 30 days is a standard window to handle all aspects of escrow. However, a cash purchase allows for a more simplified timeline. Since there is no loan to approve, you can eliminate the loan contingency altogether and make an offer even more competitive. An appraisal contingency allows a buyer to back out of the contract if a property does not appraise for the offered purchase price. Experts at HomeGuide note that a savvy buyer will sometimes remove this contingency.  A cash purchase enables a homebuyer to submit a more competitive offer that is often way under 30 days.
How To Nail Inspections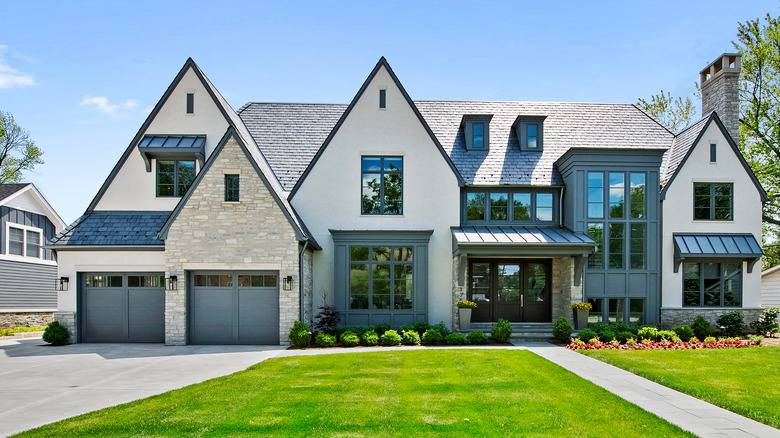 Rob Painter/Shutterstock
Inspections are one of the reasons that escrows extend or fall apart (according to Attic Construction).  If a home is a new construction, keeping an inspection contingency will provide you reassurance that the builder did good work. Paint touch-ups, carpet cleans — these are standard requests that should not inhibit a typical 30-day escrow. However, if it is an older property, there is a possibility of more significant repairs. Repair requests for issues such as foundation or electrical deficiencies can delay an escrow substantially, or dissuade the seller from engaging further with the offer (according to Rocket Mortgage).
A buyer credit can be a helpful tool for navigating more intensive repairs during an escrow. A buyer credit means, at the close of escrow, the seller credits the buyer a certain amount of money toward unfinished repairs that the seller does not want to address during the escrow (according to HomeGuide). Contractors can inspect the property to give an estimate so that you know how much to ask for. While negotiating these kinds of repairs can occasionally push an escrow past 30 days, it is a win-win for the deal. The buyer receives money to address major repairs, and the escrow stays within a reasonable timeframe.
The Market's Impact On Escrow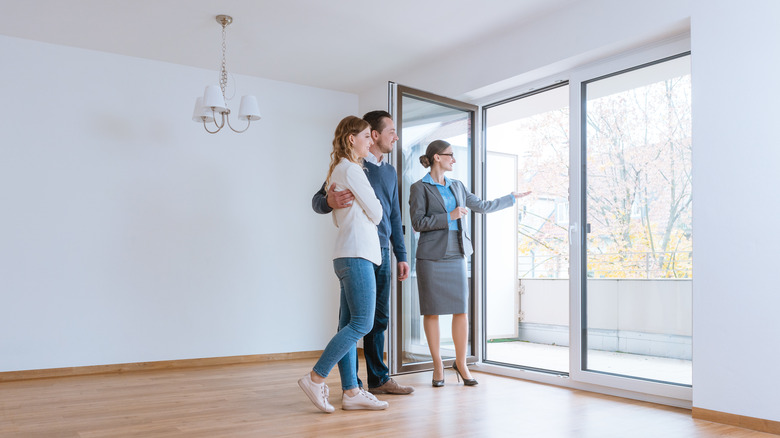 Kzenon/Shutterstock
During the first half of 2022, buyers were writing offers with very short escrows well under 30 days. Nationwide, homes were staying on the market, on average, right around two months (according to Realtor). The market plays a role, and escrow is no exception to its impact. In a more stabilized market, three noteworthy takeaways from this time include buyer's choices surrounding the pre-approval letter, closing costs, and real estate agent selection.
A pre-approval letter informally communicates from your lender to the seller how much money you can be loaned for a home purchase. While it is not required to have a pre-approval letter to make an offer, agents are less inclined to show properties to unapproved parties (according to ZeroDown). By being pre-approved, you keep all options open and start the escrow on solid footing.  While getting your pre-approval letter, a lender can also calculate your approximate closing costs. This is a common hurdle that derails an escrow when buyers do not have this money in their home budget (as noted by InstaMortgage). By calculating this prior, there will be no surprises at the close of escrow.
Lastly, real estate agents with an established track record and escrow team can make a tremendous difference in a home purchase.  A good Realtor knows the hurdles that emerge during escrow, and can be proactive in making sure that contingencies are lifted in a timely manner, paperwork is processed, and buyers are protected.