Walmart's Q2 Earnings Show Where Consumers Are Spending Their Money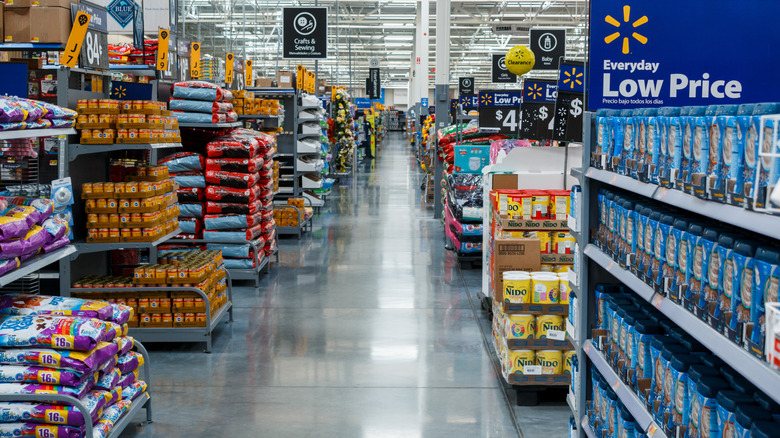 Chekyravaa/Shutterstock
Inflation didn't stop Walmart from finishing its second quarter on July 31 with a better than expected net income of $5.15 billion, which represents an 87% increase compared with a year ago, according to CNBC. Nevertheless, Walmart reports that their profit earnings were lower because inflation-dazed consumers are spending their money on essential items like groceries rather than discretionary merchandise that generates a higher profit margin. Essential merchandise includes items like toilet paper, toothpaste, soap, basic medical items, and diapers. 
In fact, grocery prices are so high across the U.S. that the retailer reports that three-quarters of their food market share increases have come from consumers making over $100,000 a year, reports CNBC. Walmart says more middle- and higher-income customers are shopping at Walmart for food items that they would previously have purchased at other supermarkets. Walmart is the world's largest retailer by revenue, according to Fortune, and the largest U.S. retailer, which gives it tremendous buying power. 
Food and essential items have increased sales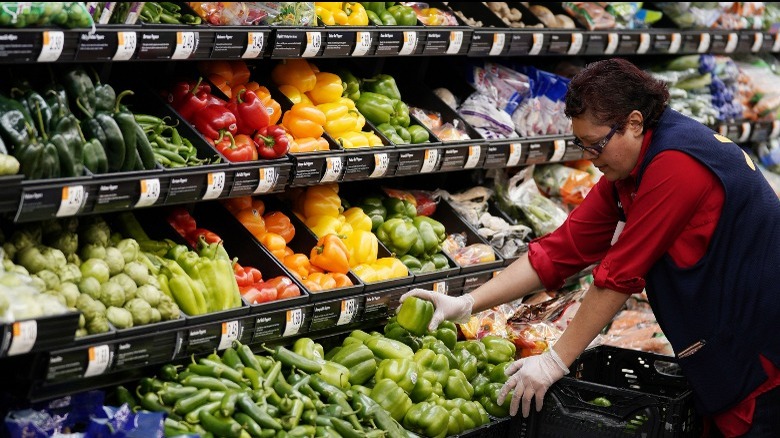 Rick T. Wilking/Getty Images
Despite the strain on consumer wallets, Walmart reports that back-to-school sales are starting off strong, per CNBC, even as prices on items such as backpacks and notebooks have increased. Back-to-school is the second biggest shopping season, just after the winter holidays, according to the National Retail Federation (NRF), which says that shoppers with children in K to 12 spend an average of $864 on school items.
Even before school gets underway, retailers have already started promoting Halloween. The holiday shopping season kicks off in October and continues through Thanksgiving, Black Friday, and the winter holidays, when consumers spend more than ever. However, Walmart is going to have to make room on their shelves and in their storerooms for new merchandise as they have a backlog of apparel and other discretionary products which did not sell as expected. Look for discounts at Walmart on clothing over the next several months as they start to mark down prices.