Target's Q2 Sales Show Promise But The Retailer Is Still Plagued By Challenges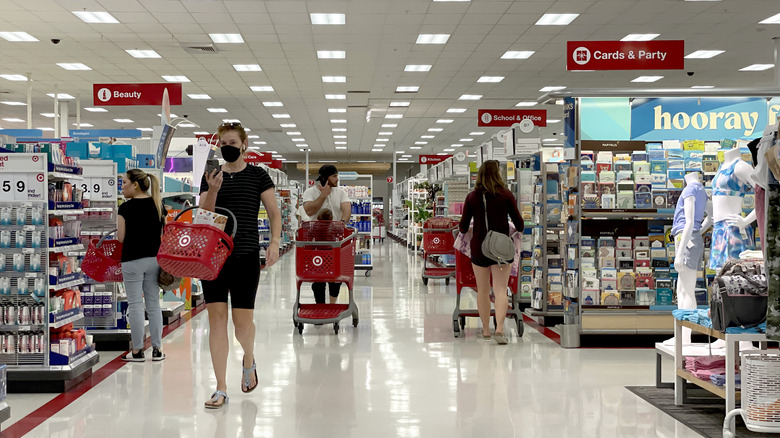 Justin Sullivan/Getty Images
Between COVID-19 and inflation, it has been a tough couple of years for retailers. This is even true for well-known big box stores like Target, which has been a go-to destination for countless Americans for decades. Dealing with excess inventory, the corporate office recently announced its profit loss, but also a hopefully positive path forward with Q2 sales showing potential for a rebound. 
Can you imagine a world without your favorite Target location? This seems unfathomable for many, especially it's main demographic of suburban women. However, the giant retailer tends to hang around for quite some time after reporting on its recent earnings and what is projected for the future. According to CNBC, quarterly profit fell nearly 90% from a year ago. The reason? Target had a surplus of merchandise it needed to off-load, meaning the price markdowns to sell off these products caused their bottom line to take a hit. Despite this previously announced strategy, it was still a surprise to Wall Street followers, as Target fell shorter than expected even with revised expectations released from the company. 
Target's challenges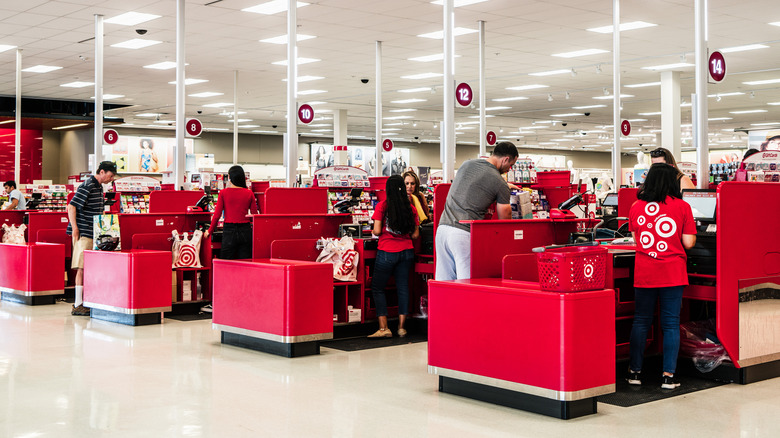 Sundry Photography/Shutterstock
With a disappointing profit margin that took Wall Street off guard, what are Target's future challenges? With inflation a very real thing, many American families are spending more money on food and other necessities while spending less on non-essentials. Less spending at Target was also a result of increased gas prices — the more financial pinch consumers felt, the less likely they were to frequent a store that carries more than what's necessary. According to Market Watch, Target also stated in its quarterly report that higher costs in labor, shipping, and employment made a difference in profit margin. 
The truth of the matter is that the combination of tighter wallets and higher costs can be a financially perilous situation for the retailer. A surplus of out-of-season inventory might continue to be an issue as Target struggles to find a balance between shopping trends and keeping shelves well-stocked. 
Hope on the horizon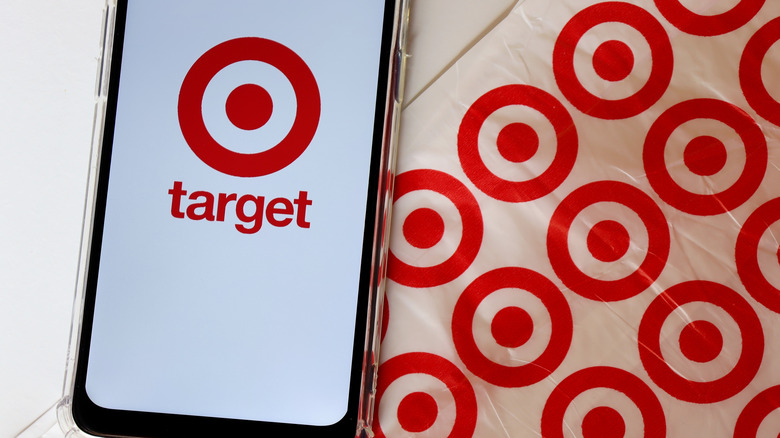 Brenda Rocha - Blossom/Shutterstock
While things were a bit dismal for Target, judging by its stock market numbers, the retailer isn't too concerned yet. Why? Because the earning potential over the next several months is very much in their favor. No matter what the state of the economy, people still manage to find a way to spend money on Halloween and Christmas, not to mention the recent boom of back-to-school shopping. Target has strategized with vendors to have seasonal offerings that aren't only appealing to consumers but also considered to be "necessary" by many who are looking for some festive cheer after a rough stretch of time. As Target CEO Brian Cornell recently told Yahoo! Finance that the store is staying focused on what their shoppers want, and that seems to be stuff that will help them celebrate the holidays. 
When considering Target's strategy of taking a short-term financial hit in order to stabilize with long-term gains, their story tracks in today's rollercoaster economy. The retailer intends to come back strong, and when comparing their sales trends with other similar retailers, it certainly seems like they will be able to succeed.