New Real Estate Listings In The U.S. Are Down By Almost 100K Since 2018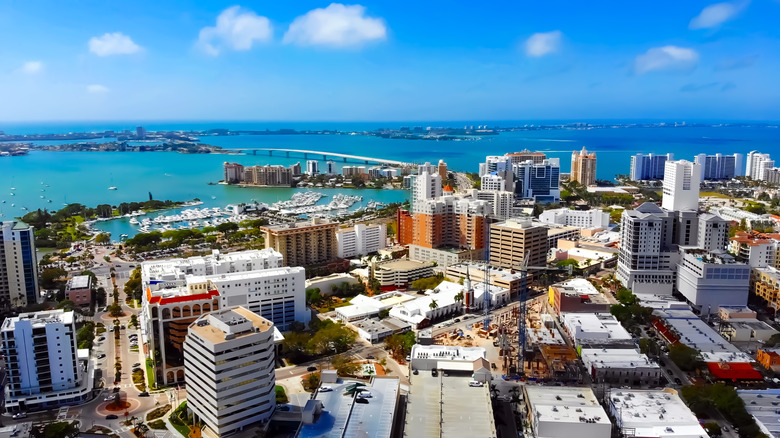 Ryan McGill/Shutterstock
If you're trying to dip your toes into the real estate market for the first time or are looking to move on from your current digs in search of a new property, you might find that the pickings are a bit slim. That isn't to say there are no homes available but after a flurry of activity during the last few years, the market is definitely showing some signs of cooling off.
There are many factors that can explain a sudden drop in housing inventory, including the strength of the economy, the demand for housing, and mortgage rates. In particular, mortgage rates can have an immediate impact on the number of places that become available on the market. If the cost of borrowing money is low, then it could motivate more people into buying a home. This creates higher demand and competition for available properties — which can drive house prices up — making it more enticing for current homeowners to sell their properties and earn a big payday on their investment, according to Investopedia. 
However, if mortgage rates are high, then the monthly cost of borrowing money may not be ideal for the average household budget. This will slow the demand for housing and possibly force the average price to drop, which may deter sellers from putting their inventory on the market. Let's take a look at what's making the number of listings fall in the United States right now.
The reason for the drop
Data collected by Zillow shows in detail how the number of listings has dropped dramatically, especially when you look at the figures from June of 2018 to the same month in 2022. In 2018 there were nearly 540,000 properties ready to be snapped up by homebuyers as opposed to the 440,000 available in 2022. In fact, when you look at those numbers for those two years over the previous three months, it shows that there's been a near 100,000 listing difference spanning that time frame. But what is causing the number of real estate listings to go down?
In 2018, new homebuyers saw the cost of borrowing start at 4.54% only to fall dramatically to 3.94% in 2019, according to The Mortgage Reports. This would more than likely have a positive effect on those wanting to search for a new property. With higher demand comes an uptick in homes available as competition drives up the final sale prices, which has sellers chomping at the bit to sell their dwellings. However, in 2022 — after a few years of enjoying lower mortgage rates that sparked a hot market — those rates started to soar as interest rose to around 5.65% for a 30-year mortgage and 4.96% for a 15-year commitment, according to Forbes Advisor. This is enough to cause hesitation in new buyers and drive the inventory of new listings down.