When Does Nate Berkus Say It's Worth It To Consult With A Designer?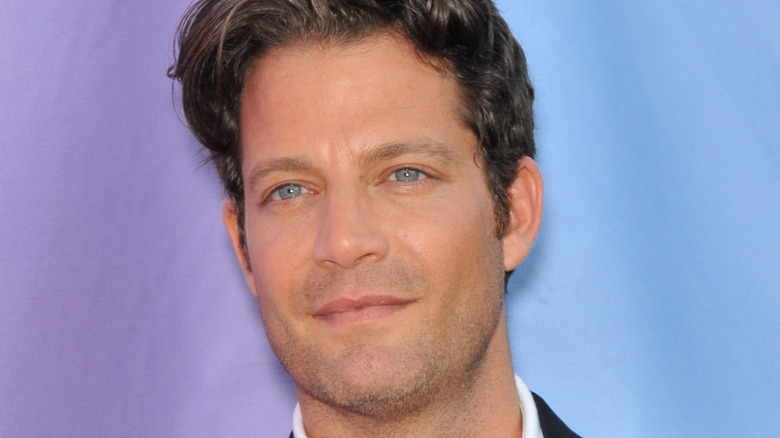 Featureflash Photo Agency/Shutterstock
One of the best parts of having your own space is designing it. But the process of designing a space can also be incredibly stressful. From choosing paint colors to picking out the right furniture, interior design isn't always a simple task. Many homeowners often get overwhelmed with their home projects. But professionals can make a home project run so much smoother.
Interior designer Kathy Kuo behind the blog, The Kuotes, always says that "Incredible interior designing doesn't happen by chance." There is a ton of planning that goes into creating a beautiful and cohesive interior, and hiring an interior designer can make the interior process easier. Besides making the process easier, an interior designer can help you save money and time.
But not every home project needs a professional. Celebrity interior designer Nate Berkus wholeheartedly agrees. There are a few things that designers can help a homeowner with when they want to redesign their space. So, what situations would be best to hire a professional, according to Nate Berkus?
When you want to mix design styles
Nate Berkus suggests calling a professional if you're looking to mix design styles (via Parade). A space that features one design style can lack character and be too plain, says Setting for Four. Professional interior designers mix different interior styles to create a curated room that looks layered and stylish. Whether you're trying to combine two people's styles or you can't decide on only one for your space, mixing designs can be a tricky job.
There are many tips for mixing multiple styles to create a cohesive place. The job is much easier when styles are similar to each other, or you're just looking to add an interesting pop to a room. Hiring a professional designer can help you seamlessly combine styles. If you have a traditional space but want to add eclectic pieces for personality, for example, an interior designer can make those pieces look intentional rather than out of place in the space.
When you want access to more resources
Many homeowners often want their spaces to look unique. But shopping at name brands and big box stores doesn't accomplish that goal. Through their profession, interior designers have many more resources than the average homeowner going through a remodel, including knowledge of retailers and catalogs, Nate Berkus tells Parade. Interior designers spend years researching and finding craftspeople and suppliers of furniture and decor, says April Hamilton, which allows them to bring those unique pieces into your home. Their relationships may even be able to get you a custom piece of art or custom-made furniture.
Interior designers have also spent much of their careers building relationships, meaning they have access to all areas of the home industry. For example, they may have a good relationship with a go-to contractor, which can help you save money on projects or find exclusive products. Or they also have access to other interior designers, so they can ask for help, advice, or collaboration to ensure you get your dream space.