Jonathan Rachman Schools Us On What Makes A Home Classic - Exclusive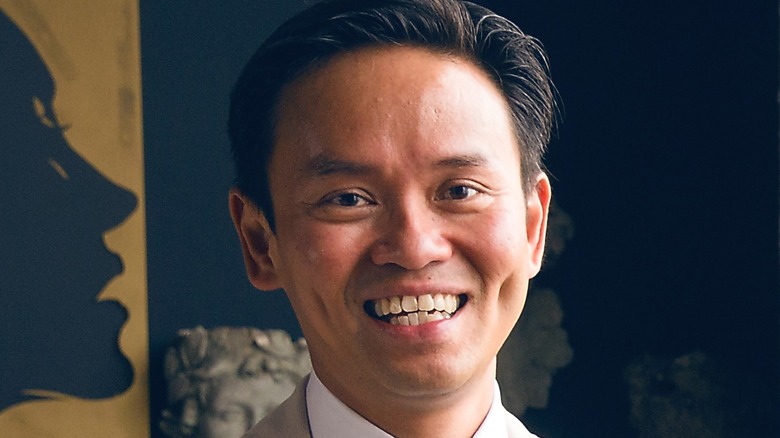 Flammarion
We may receive a commission on purchases made from links.
Jonathan Rachman is known for his eclectic and richly-layered interior spaces. Based in San Francisco, he stepped off the corporate ladder and with no formal training and opened a small floral shop. The entrepreneurship branched into an interior design business that continues to thrive almost 20 years later. "I love all colors the way I love all flowers," he mused. Rachman adds that a room feels incomplete without such blooms, too. 
It's no wonder, then, that much like the raw material of his early career, Rachman's work can be simultaneously complex and simple or intriguing and viscerally pleasing. His style defies labels, and that's partly by design; he avoids placing emphasis on trends and categories and equates luxury with appreciation rather than expense. It's why he finds the lowly carnation compelling, noting that it only needs consideration. "How you use a carnation matters," he continued. "It's all about the application."
World travel and a multi-faceted geographic history are a well-spring for Rachman's work. Notably, Rachman grew up on the island of Sumatra, and that experience influenced his sensibilities. "It also taught me the hierarchy of a house — from the formal areas to the more casual ones — as well as the use of patterns on patterns and combining rich bold colors with confidence," he added. And while Rachman may be averse to trends, in an exclusive interview with House Digest, he shared the interior aesthetic he always aims for and why he thinks we should, too.
A classic home is an inviting home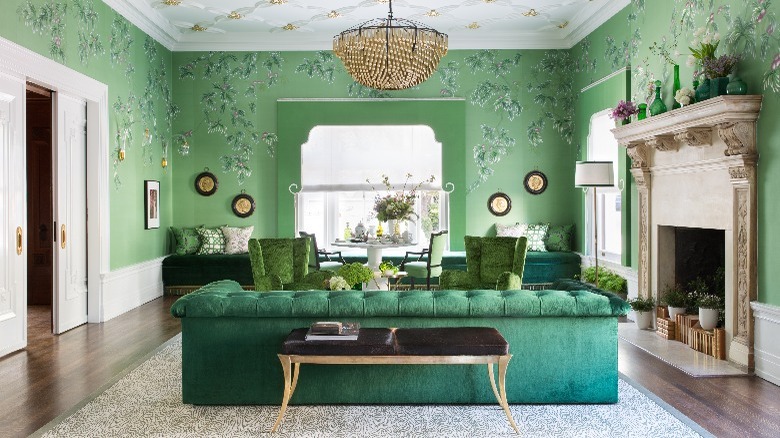 Flammarion
Jonathan Rachman's book, "Currently Classic: Jonathan Rachman Design," is filled with spaces that flourish with individuality. Bold color, unexpected combinations, and tethers to history feature in the photographs. To that end, Rachman cautions that imitation or playing it safe can result in homes that read as dull and one-dimensional. "When you simply design and decorate ... so it looks 'designed' ... it will feel cold and flat," he explained. "Mix it up, try using antique chairs with your modern table, try to wallpaper your entire room and ceiling, do something outrageous."
Rachman also asserts that old school is always cool. So when it comes to how antiques fit into interior spaces, he is emphatic that they have a rightful place. "I find them romantic, beautiful, and meaningful," he continued. "I believe we should honor them and incorporate them to your living spaces strategically." 
So what exactly does classic mean to Rachman? "Classic to me is timeless, something beautiful and gorgeous that stands the test of time," he revealed. So to ensure the look is fresh and current, Rachman had some advice. "You can do this by applying your classic design elements in a practical way ... Greek key pattern in a hallway marble floor ... a lattice work in a sunroom ... handprinted chinoiserie wallpaper, for example," he added. Finally, for Rachman, classic isn't synonymous with stuffy or formal. "No one wants to live in a museum or a theater," he concluded. Yet a sense of originality and sincerity are fundamental elements.
Currently Classic: Jonathan Rachman Design is published by Flammarion and will be distributed starting 9/27/22.