Is Smoked Glass In Furniture And Decor Coming Back In Style?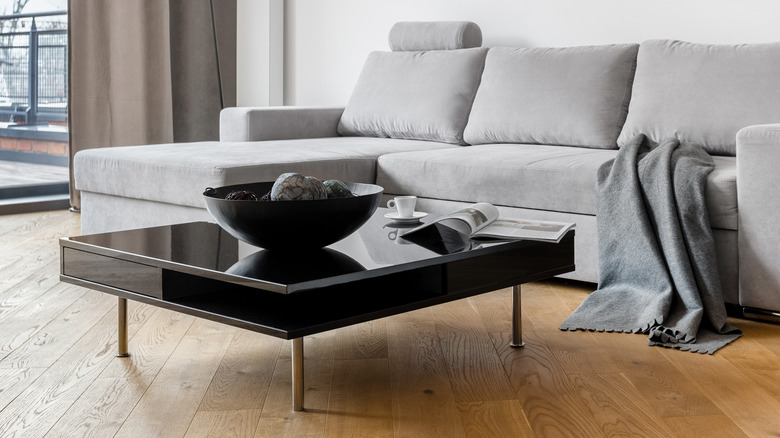 Dariusz Jarzabek/Shutterstock
A seductive yet sophisticated era synonymous with warm amber tones, low-slung seating, and lots and lots of rattan, the 1970s also saw smoked glass decor and furniture pieces become staple stylish additions to most homes. And despite disappearing for quite a few decades, it seems that these tinted and foggy furnishings are back on trend — alongside a few of their retro companions!
Clearly aptly named, according to Domino, this famous smoked effect is achieved by quite literally holding glass sheets against a flame until they build up enough of a coating of smoke residue to achieve the desired level of fog. Giving the glass more of a hazy and mysterious finish than your typical translucent piece, there's just something a little more subtle about smoked glass that seems to make it capable of seamlessly fitting in with most decor styles. But is this smoked glass revival really set to stick around?
Seventies smoked glass meets seductive modern design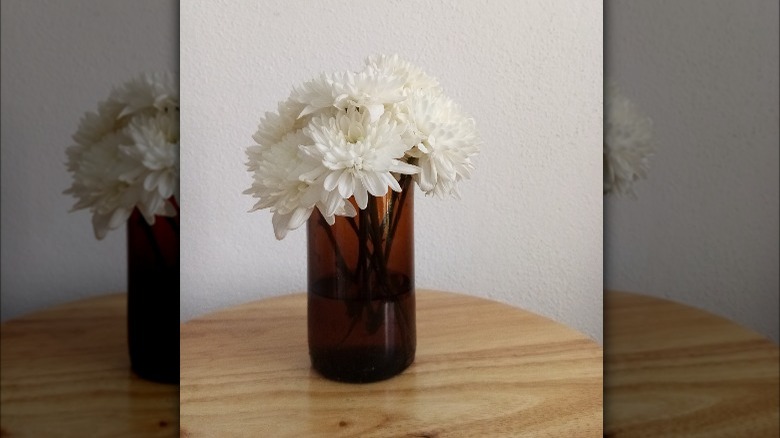 Jackie Lamas/Shutterstock
A technique that's seen in so many of today's trending pendant lights, glassware, and even coffee tables, it's clear that smoked glass is definitely making a comeback — although not just in the nostalgic way you might think. In fact, there are some really obvious differences between retro-inspired smoked glass decor and this newer wave of pieces that feel more in line with a contemporary and refined aesthetic.
While lovers of the eclectic 1970s style might lean toward incorporating shapely smoked glass accessories with a warm brown or amber tint, those who veer more toward contemporary design are discovering how smokey black glass can really give their homes a soft yet sleek finish. According to Fads, smoked black glass can be used in much larger quantities than brown — without appearing too overbearing — and looks especially chic when used paired with glossy white or contemporary chrome fittings and fixtures.
So, yes — smoked glass is most definitely making a comeback — this 1970s design feature is simply evolving to fit in with even more aesthetics.