How The Property Brothers Use Mirrors To Make A Space Seem Bigger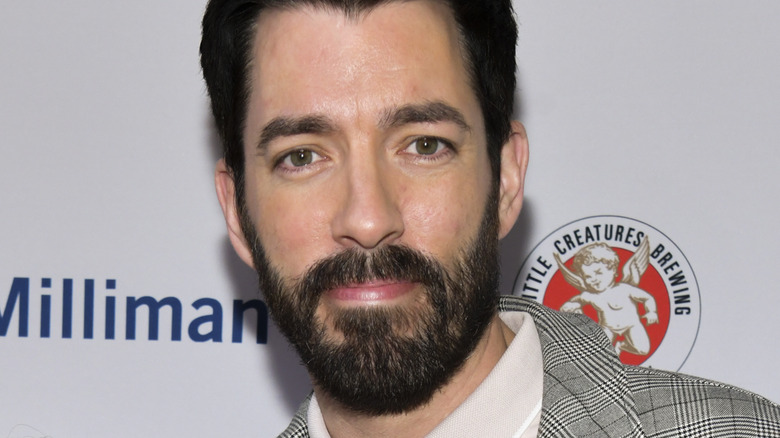 Rodin Eckenroth/Getty Images
The dynamic brotherly duo Drew and Jonathan Scott, from HGTV's "Property Brothers," are well-known for helping an endless array of homeowners transform their humble abodes into spectacular spaces, and now, according to the Apple App Store, they're inviting gamers to get in on the magic of home renovation with their new app. Called "Property Brothers: Home Design," the app is a game that allows players to counsel clients with home interior design projects. Solving puzzles along the way earns you money to use on the project.
In the game, you'll find design tips and tricks to transform your client's home into something truly one-of-a-kind, and, in the process, the brothers offer a number of ideas for you to use in your real life space as well. When it comes to making a home feel more spacious, there's no one with better hacks than this twin duo. And their best advice is to do it with mirrors.
The magic of mirrors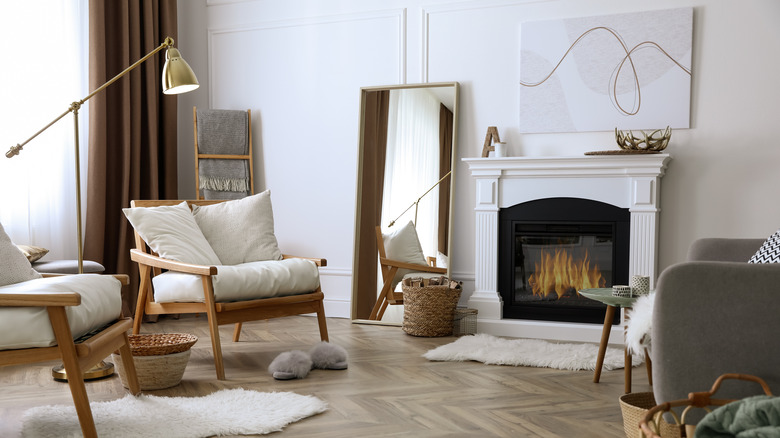 New Africa/Shutterstock
If there's one thing the identical twin brothers can do, it's remodel in a way that flawlessly makes a small space seem bigger. If you want your space to not only look larger, but actually feel more spacious too, Jonathan thinks mirrors are an excellent way to go. Mirrors are the best pieces to have in a space because they work both functionally and as décor. They reflect light, which creates more openness in a small room and essentially makes it appear much bigger than it is. In this case, the more natural light to reflect, the better. Jonathan goes so far as to suggest updating any outdated window treatments in order to let in even more light.
Furthermore, mirrors bring fresh energy into a room that can transform it entirely. They're chic and modern, and you have a wide variety of unique mirror styles and shapes to choose from to match your home's aesthetic. If you're someone who prefers minimal yet stylish and modern décor, mirrors are a clear winner. Mirror City advises that it's important to be intentional and selective about where you place a mirror in order to get the best illumination from whatever light is naturally available.