Bargain Block's Tips For Cleaning Up And Renovating A Dirty Home
HGTV's "Bargain Block" features duo Keith Bynum and Evan Thomas, who buy low-cost homes in Detroit to transform them into affordable cozy chateaus (via HGTV). In the season 2 episode called "Zen and Dollhouse," Bynum and Thomas quickly realize they may be in for more than they bargained for. They buy a $4,000 cottage with the option to renovate it for $45,000 and sell it for $85,000, according to Realtor. Although the house doesn't look too bad on the outside, the same can't be said for the inside.
The inside of the cottage is dirty and slightly creepy, and it's evident that it's been untouched for some time now. It's clear that it needs a lot of work and who better to take this on than Bynum and Thomas themselves? They're the best ones fit for the job, and if you're looking to clean up and redesign your home, you don't want to miss out on getting important need-to-knows from one of the best. Get into their best tips and tricks for cleaning up and renovating a dirty house and turning it into a home.
You have to start somewhere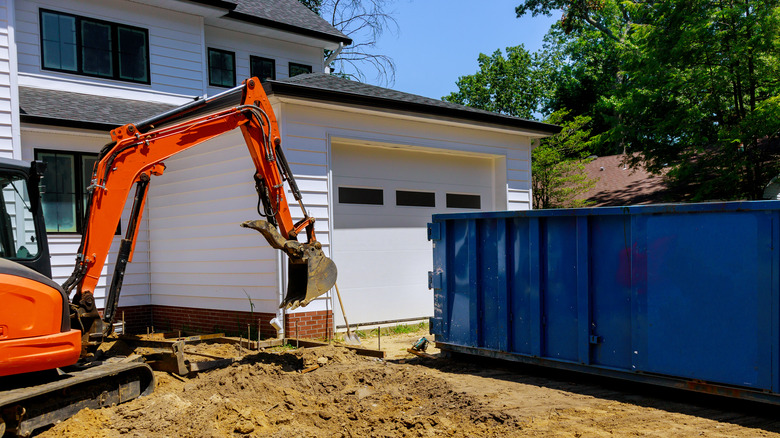 ungvar/Shutterstock
Remember that the best properties can sometimes come with more work, but the end result makes it well worth it. To start with decluttering trash from the house, Bynum and Thomas recommend getting a dumpster or two. In their case, they needed 20 dumpsters because every room was filled with trash, but it was worth it. Having a dumpster will make decluttering and cleaning out your home for a redesign that much easier and faster.
Once the space is emptied, it can be hard to imagine a vision of what you want your home to look like without a visual representation of it, so Bynum starts with a mood board. Your mood board should include colors, fabrics, wallpaper, textures, designs, and more so you can see what works together and what doesn't. For the cottage, according to Realtor, Bynum and Thomas decided to transform the cottage into a "zen house" with warm hues, wood accents, smooth tiles, and more.
Better safe than sorry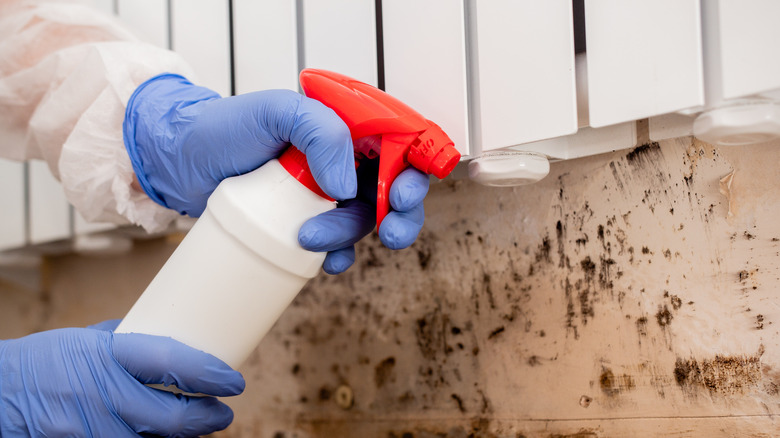 Dmitriy Utlanov/Shutterstock
If you're pulling up a carpet or removing boards, beware of carpenter ants. When Bynum removes a board from the back of the cottage, he finds an invasion of them (via Realtor). If you find yourself in the same predicament, it's important to take care of this as soon as possible because they can chew through wood and boarding, according to Country Living, and if you find them in one place, they could likely be found in another. Hire a professional because it's better to be safe than sorry.
For the interior walls, Bynum scrubs away dirt and mold spores with bleach. It saves money, and it's easy to do, but as he's going, he notices that the mold has gone through the paint and into the drywall, so they have to remove and replace the drywall. It's better to simply restore them and have new walls than take the chance of unknowingly having mold in your home that's making you sick.