Jasmine Roth Reveals The Worst Mistake You Can Make In Your Kitchen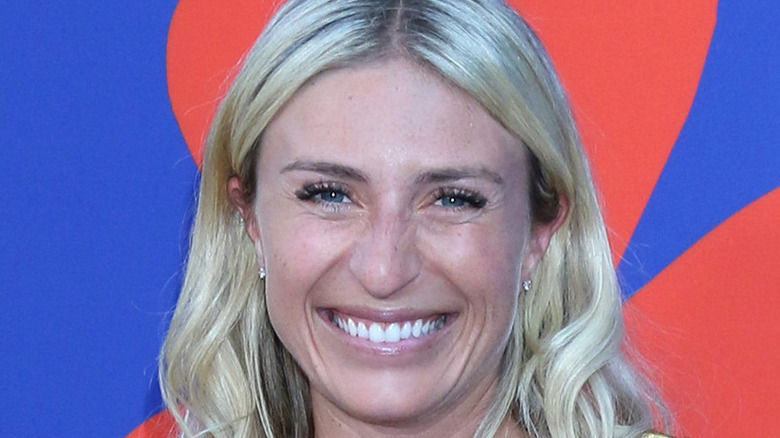 Kathy Hutchins/Shutterstock
Jasmine Roth has a lot of experience with home disasters. From her own building experience, she's gained plenty of knowledge of how to properly build a home. And she uses this knowledge and experience to help her clients fix their own renovation issues (via House Digest). And one of the rooms that's most easily messed up is the kitchen.
The kitchen is often one of the most trafficked areas in the home. From early morning breakfast to late-night snacks, the kitchen sees a lot of action throughout the day. So it comes as no surprise when many homeowners put the kitchen on top of their renovation list. Not only do homeowners want their kitchens to be beautiful, but they also have to consider the function.
Kitchens are also one of the most expensive rooms to remodel, says Element Home Remodeling, because it's not only cosmetic. There's much more to consider with a total kitchen renovation that painting the cabinets or installing new tile. Forgetting this fact is where Jasmine Roth says a lot of homeowners make the biggest mistakes.
Not considering behind the scenes
When most people think of their dream kitchen, they imagine the layout, the color of the cabinets, or the shape of the backsplash tile. But these are only cosmetic changes. The problems come when you begin getting into deeper renovations without properly preparing. Jasmine Roth has had clients that get overzealous with their home renovations and begin disrupting the systems behind the scenes.
Within your kitchen walls, you have water, electrical, and gas systems that help make your kitchen run. And if you aren't careful, you can cause damage to these systems. One of Roth's clients accidentally did just that when trying to remove a peninsula in favor of an island, says Realtor. The client accidentally exposed a gas line during the kitchen renovation.
An exposed gas line is incredibly dangerous and could lead to a gas leak. Gas released into the air can cause natural gas poisoning to humans or pets living in the house, says Lewis Plumbing, and if the gas builds up, the risk of a fire or explosion becomes higher. Similarly, a disrupted electrical line or connection can cause a fire. And exposed or broken water pipes can cause a flood inside the home. Before you swing any hammers, experts recommend identifying the location of all your systems to avoid disasters.