What's Your Favorite Type Of Project To DIY? - House Digest Survey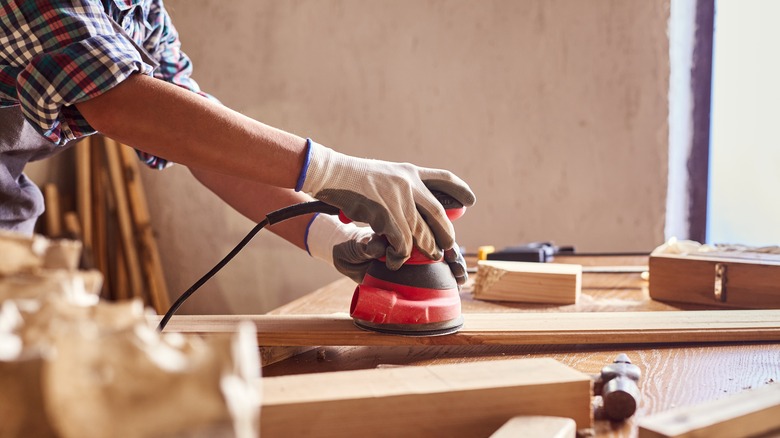 wertinio/Shutterstock
There are many different types of DIY projects, including completing full room renovations, creating custom art pieces, revamping furniture, transforming a wall, adding outdoor accents to the exterior of your home, and doing practical home upgrades. Really, the list of DIY projects you could complete can feel unending. Love & Renovations explains that a DIY project is anything you do by yourself without the direct help of a skilled professional in the field.
When you were reading the list above, some projects probably piqued your interest more than others. Perhaps you would rather renovate a room than create a piece of art, or maybe it's the other way around. To discover the most popular DIY project, House Digest asked 627 people which of the above options was their favorite task to complete. One of the choices was chosen by 244 of the participants and received just under 39% of the vote, making it the clear winner.
The most popular DIY project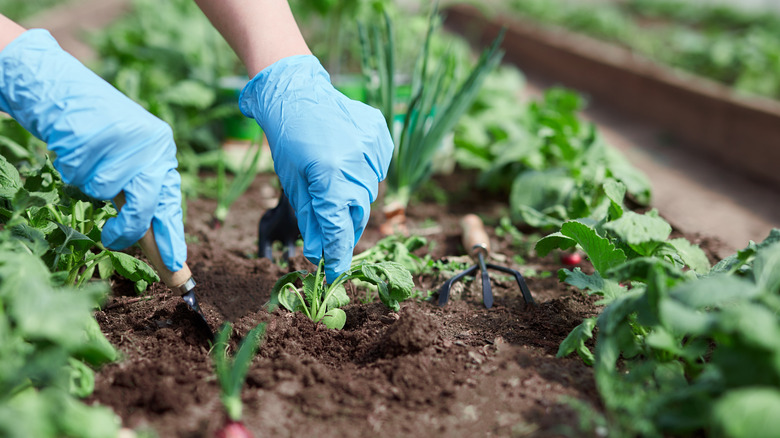 wertinio/Shutterstock
According to the survey, the majority of people prefer to complete practical home upgrades. This means that most people put functionality before aesthetics, which many interior designers suggest doing. Things That Make People Go Aww says that homeowners should always focus on practicality when designing a space, and the style of your home should only complement the functional pieces.
Therefore, when completing these projects, remember that your home is, first and foremost, a shelter for your family -– everything you do should enhance your home's safety, comfort, and usefulness. Some examples of upgrades you could complete include planting a garden, updating hardware, replacing window coverings, fixing plumbing issues, and repairing a wall. The Cottage Market lists some more practical home upgrades you could complete to improve your quality of life. These include installing more lighting both inside and outside the home, painting a room, building a backyard patio, and adding more storage space to your pantry or bedroom closet.
The other DIY project options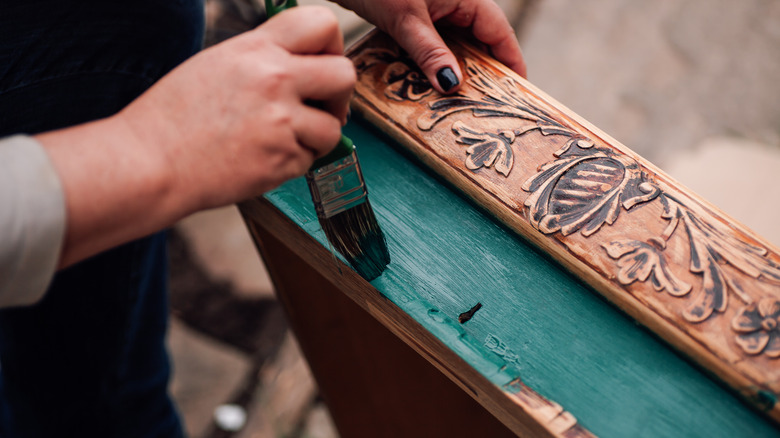 Lia_Russy/Shutterstock
After practical home upgrades came full room renovations, which was chosen by 153 people and got 24% of the vote. We Heart says that renovating a room can make your home safer, increase the value of your home, lower electric bills, update your style, and improve your life. The most popular rooms to fully renovate are the kitchen and the bathroom, per 21 Oak. Other common areas include the basement, attic, office, and outdoor spaces.
The last four choices received minimal votes. Only 11%, or 71 participants, chose creating custom art pieces, and adding outdoor accents received under 9%, or 55 votes. Additionally, only over 8% of people, or 54 participants, chose wall transformations as their favorite DIY project. Coming in last was revamping furniture, which only got about 8%, or 50 votes. These last four options were less popular, perhaps because they are much smaller scale projects than the two most popular choices.