What Home Depot Price Tags Tell You That You Didn't Realize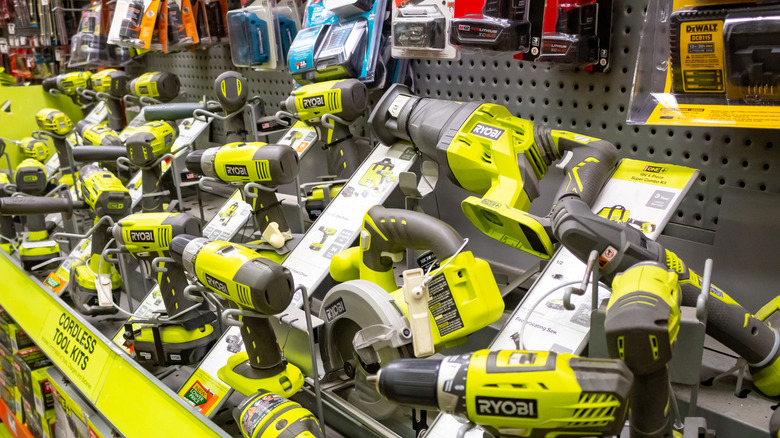 The Image Party/Shutterstock
Whether you're on a mission to find the perfect fitting for your toilet or browsing a selection of flooring to find the best new style for your space, Home Depot is a common destination that has just about everything. It's a massive store with plenty of aisles to browse, but pay close attention as you do. As Business Insider reports that there are a lot of reasons why the company has seen sales growth and customer traffic increase over the years, including the numerous bargains and eye-catching displays present. 
When walking around the store, you're likely looking at pricing, trying to keep costs for your project under control. Sometimes it's obvious that a product is on clearance or on sale. Is that the best price you'll get on the product, though? Should you buy it now? Learning to read the price tags could help you save even more on your purchase. Unfortunately, the company isn't always directly upfront about savings opportunities.
Look at the end number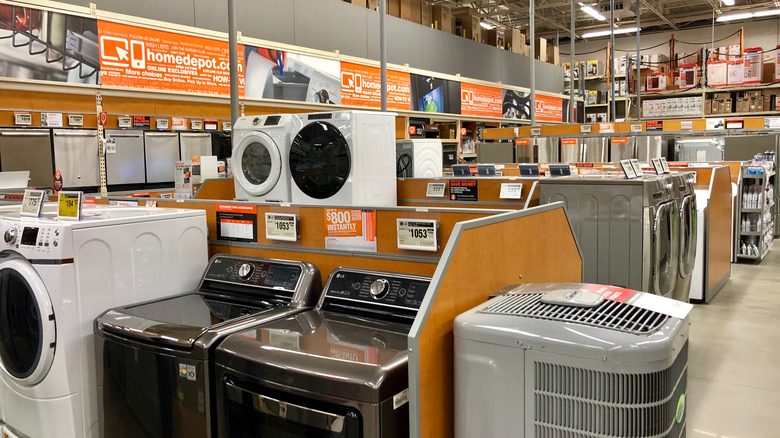 Robert Gregory Griffeth/Shutterstock
Home Depot's pricing strategies are pretty straightforward in that when you look at the tag, you'll be able to get a good idea of what the company's plans are for that product. For example, Rather-Be-Shopping states that if the price ends in a .06, the item is on clearance. That's likely to be a good discount on the item. The company may keep the prices at this level for the next six weeks or until they sell out of the item.
If you are looking for a product for a project and you see the price ends in .06, that's a good indication that now is the time to buy it. Often, these clearance items are not going to be stocked again. That means if it's a special tile that you want for your bathroom or a specific decorative fixture, buy it now, save a bit of money, and don't worry about missing out.
Prices can go lower, sometimes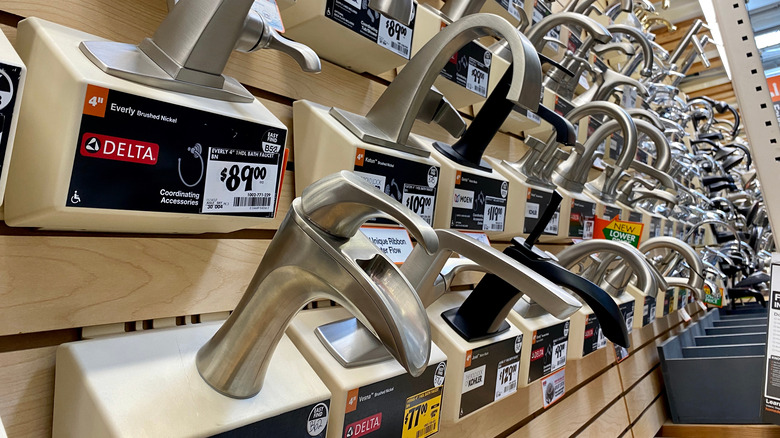 ZikG/Shutterstock
In some situations, they may not sell the product within that six-week timeframe. That's when you'll notice the price drop again, and it's likely to end in a .03 in this situation. That means the company dropped the price to the lowest level and expects to have it gone within three weeks, according to The Krazy Coupon Lady. At this point in the process, they also tend to change the color of the tag to bright yellow to catch a customer's eye if they have not already done so.
If this is an item that you must have or something you will use in the coming weeks, it's the perfect time to buy it. Just remember, if you wait to buy it much longer, it's likely to be sold out, and you won't be able to get it at that price again. Do check the company's website for other stores that may have it in stock, though.