Why Fixer Upper Homes Are Sometimes Harder To Sell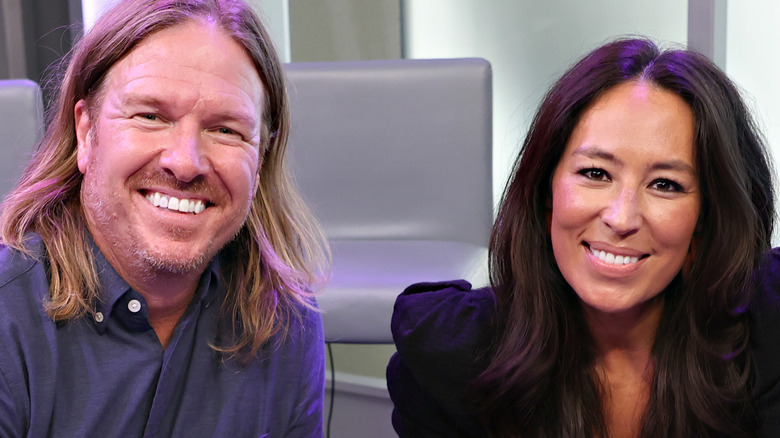 Cindy Ord/Getty Images
After five seasons on the air, Chip and Joanna Gaines of HGTV's "Fixer Upper" have remodeled more than 80 homes in Waco, Texas, according to Velvet Ropes. Since the show's beginning, many homeowners have decided to list their fixer-uppers on the market. With a selling point like "Fixer Upper" in the listing, you'd think these homes would sell within the first hour; in actuality, that isn't the case. Houses that have been renovated by the famous Gaines family are sometimes harder to sell than similar ones on the market, and it has nothing to do with them being on television.
There are several properties from the show that have made easy sales once renovations have been completed, including the "Brick House," which took place during season three. The home was listed at $219,900 and was under contract in just a matter of weeks, Realtor.com states. So, what is it that makes other "Fixer Upper" homes harder to sell? Let's take a look.
Unrealistically priced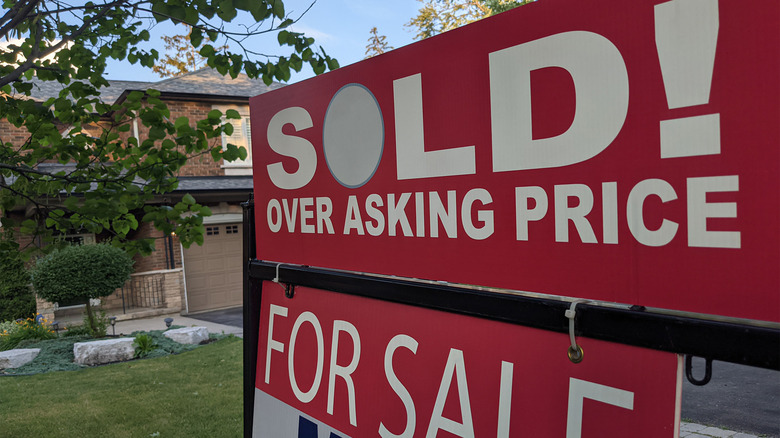 Elena Berd/Shutterstock
The average price of a home in the Waco, Texas, area is about $250,000, Roofstock informs, and some "Fixer Upper" homeowners are listing their properties well above it. One of the greatest examples is the home coined, "Paw Paw's House," which was featured on the program during season three, as per Realtor.com. The Zan family spent nearly a quarter of a million dollars in renovations to make their dream of a Southwestern, cozy cabin a reality.
Less than five years later, the Zans listed "Paw Paw's House" on the market for a whopping $1,450,000, making it the most expensive home in "Fixer Upper" history. The astronomical asking price was 480% higher than the median in Waco, Texas, so it's no surprise that the home wasn't immediately snatched up. In fact, it was on the market for more than 200 days in 2019. The majority of prospective buyers are interested in the property because of its association with "Fixer Upper," not because it's in their price range, Insider states.