Rental Redo's Keyanna Bowen Reveals Her Favorite Budget-Friendly Design Trend – Exclusive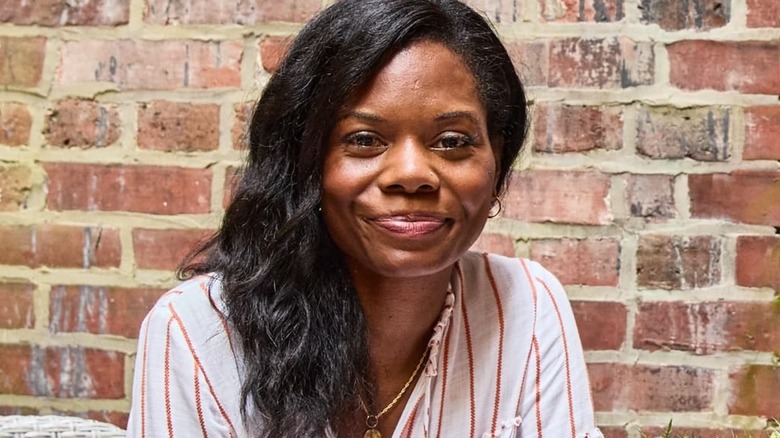 Magnolia Network
As the star of Magnolia Network's "Rental Redo," Keyanna Bowen challenges the notion that big home transformations can only be achieved with an equally big budget. She also proves once and for all that you don't have to own the place you live in before you can fall in love with it.
On "Rental Redo," Bowen seeks to arm renters and homeowners alike with savvy design tips and tricks -– and she's simultaneously on a mission to expand representation of the types of residences that are featured on popular home improvement shows. By teaching people that they don't need to undergo a total renovation (or pay renovation prices) in order to drastically elevate the look and feel of their space, she hopes to help more people feel truly at home where they live now.
With this intel, Bowen says you can instantly take a room from lackluster and dated to Instagram-worthy in just a few simple steps. Now, in an exclusive interview with House Digest, Bowen is sharing the budget-friendly design trend that she is absolutely obsessed with right now.
The design hack Keyanna Bowen swears by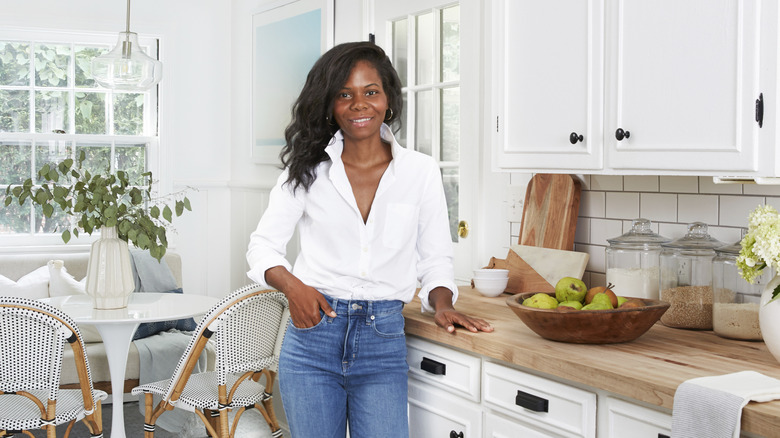 Magnolia Network
While Keyanna Bowen has made a career out of being privy to insider design trends, she is loving one popular trick in particular at the moment. "So I'm really big on –- and this is kind of across the board –- but I think wallpaper, specifically peel-and-stick wallpaper is really great for renters," Bowen revealed. "There's a lot of peel-and-stick options out there in general for renters, whether it's wallpaper, they have floor tile that's peel-and-stick, backsplash vinyl that is peel-and-stick. All these things are great because it's easy to install. You can do it yourself."
Peel-and-stick wallpaper is a particularly great option if your landlord doesn't allow more permanent unit modifications. "It makes such a big impact to a room and makes it feel more personalized," Bowen continued. "And then the best thing about it is when you move out, you can just peel it down [because] it's not permanent so you can always change it out later on."
Magnolia Network's "Rental Redo" featuring Keyanna Bowen can be streamed now on Discovery+ and the Magnolia app. New episodes drop every Friday through October 7.