The Roku Channel's Jared & Amber Phifer Have Advice For The Next Generation Of Builders - Exclusive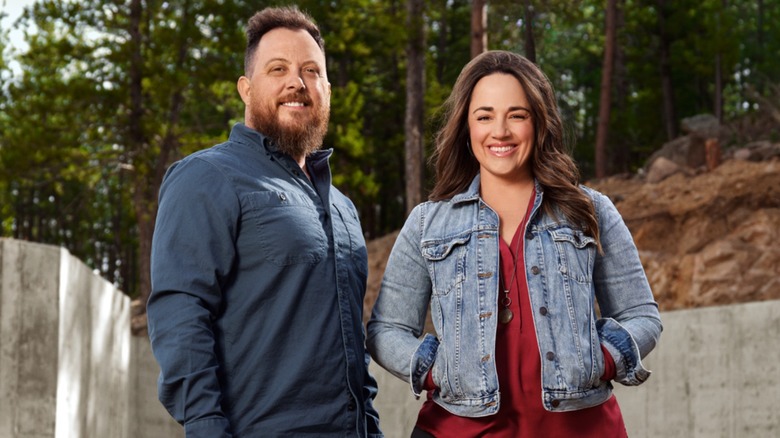 The Roku Channel
Building a house from scratch is an incredibly demanding task — no matter where the location may be — requiring lots of time, money, resources, labor, and more. For those reasons, one of the secrets behind the success of many popular home improvement shows is that it is much easier, but just as satisfying, to watch the process get done on a screen in front of you than having to do it all yourself.
In an exclusive interview with House Digest, the stars of The Roku Channel's latest show "Idea House: Mountain Modern" discussed exactly this, as well as what they'd like the new generation of designers and builders to know. Jared and Amber Phifer, a husband-and-wife design-build team based in Colorado, have been in the industry for a long time; they have seen how the popularity of the do-it-yourself mentality has shifted the construction and design landscape both for the better and the worse.
What would-be designers and builders need to know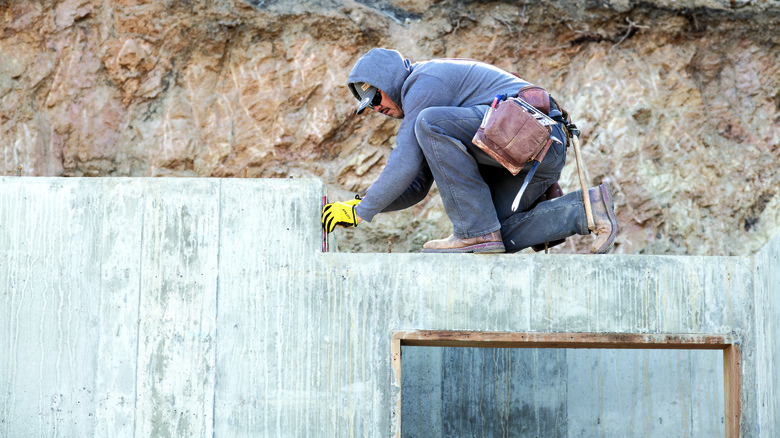 The Roku Channel
Working in a trade profession might not be glamorous all of the time, but it's a worthy calling. This is what Jared Phifer wants the next generation to understand as they enter the workforce. "We need the next generation to actually care to do the trades," he implored. "I think there's going to be a huge loss of workers in the trades. It's been dwindling as you can make more money in pretty much any other industry." However, Jared is emphatic that the job is one of the best that there is. "It's really challenging, but it's a lot of fun. It's rewarding. And you sleep really good at night," he continued. "Being a part of something where you actually care about what you do means more in the long-run than just chasing money."
More than it being rewarding, Amber Phifer adds that the process leaves you fulfilled. "There's some satisfaction to building houses that I guess people who've never given it a try wouldn't know, that feeling of accomplishment," she shared. "But I would want people who are maybe interested in designing and building homes to know that there's joy and satisfaction in achieving a goal with a whole bunch of people involved. [After] all that it takes to work that all out, to stand back and say at the end, 'Wow, that took a lot of effort. And this didn't exist before, and now it's here, and now it's someone's home for the next 100 years.' I think you're leaving behind a legacy."

"Idea House: Mountain Modern" is now available to stream on The Roku Channel (new episodes release on Thursdays).