The Real Reason You Should Never Buy Mattresses At IKEA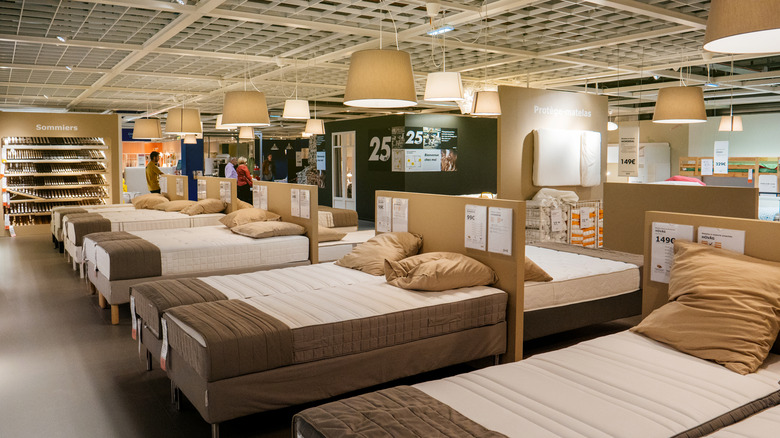 Hadrian/Shutterstock
IKEA is one of the best known big-box establishments for furniture and other home interior items, especially if you need to furnish and decorate a space on a tight budget. However, while this store has garnered a significant amount of business and customer loyalty, some comments about their mattresses in particular haven't been positive. 
That's not to say that this home goods mainstay doesn't offer quality products, but according to Best Life, IKEA could ramp up their game a bit when it comes to their mattresses' ability to provide a good night's rest. The outlet argues that some traits, such as back support, capability to hold shape, and other qualities seemed to have fallen short. As a matter of fact, some comments discuss painful experiences where the foam has sunken in over time and caused loss of sleep and soreness. And there are more details about the mattresses' disadvantages that might surprise you.
Problems with durability and firmness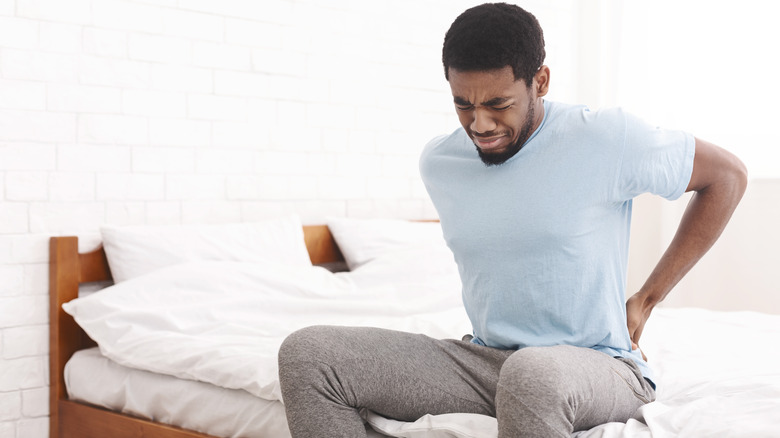 Prostock-studio/Shutterstock
While selection and pricing do not pose issues for IKEA customers, some reviews mention problems with comfort and support brought on by a lack of durability, per Mattress Nerd. Additionally, some complaints relate to firmness; for an average sleeper (one who doesn't move around often), the mattress might feel too stiff. Plus, IKEA's mattresses have not been favorable for customers who prefer a heavier-duty, more plush model.
Some shoppers have also griped about the mattresses being unforgiving on certain pressure points, as noted by Slumber Search. One such example that is mentioned is the Vadso option, which has received some negative comments for its lack of relief for these areas.
Customers do have a chance to try out the mattress for 365 days in addition to a 25-year limited warranty. However, if you're searching for one with a specific type of construction that meets your needs for back support or to alleviate muscular or joint discomfort, then you might have to look at a different store.