Why Timing Is Everything When Selling Your Home, Says A Real Estate Expert - Exclusive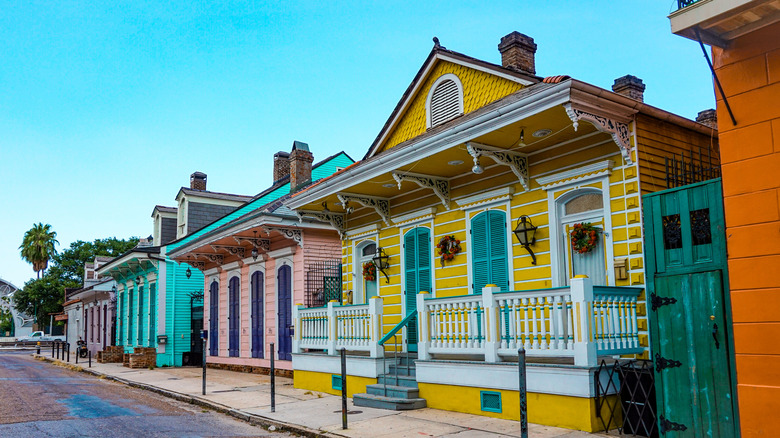 Ellie-Rose Cousins/Shutterstock
Are you getting your home ready to sell? If so, as Homelight outlines, you'll want to take steps to make your property as appealing as possible to potential buyers. These include decluttering your space and removing personal touches to create a neutral template. You should also consider amping up the curb appeal, as well as doing simple things to refresh the space such as repairing anything that needs to be fixed or splashing on a fresh coat of paint.
However, no matter how incredible your place looks, timing is still a crucial important factor in the home selling equation. After all, if you put your house on the market at a time when very few people are looking, you'll definitely have a lot more trouble finding a buyer to fall in love with your property.
To shed some light on the importance of timing, House Digest spoke with Bill Samuel, a residential real estate developer with Blue Ladder Development. Samuel, who is a licensed real estate broker that also runs a professional homebuying company, knows the ins and outs of the market — and all about the perfect time to sell. Read on to learn more about which season you may want to consider listing your home, and even which specific day of the week might lead to the most success in your endeavor.
Harness the power of the weekend
GaudiLab/Shutterstock
Now, there are definitely serious homebuyers who don't think twice about going to see an appealing property as soon as it's listed, even if that's on a Monday afternoon. There are also certain markets where buyers know they absolutely must act fast — they can't dawdle and wait until they have more time on the weekend to check out a few places that catch their eye.
For the average homebuyer, though, the allure of weekend home viewing can't be ignored. That's precisely why Bill Samuel recommends a certain day as the best one to put your house on the real estate market. "We prefer to list all of our properties early on Thursday morning as it has proven to generate the most showing traffic for the first weekend on market," he explains. This is also an important consideration because that first burst of traffic is crucial; not only do the most showings happen on weekends, the most showings for any home also typically happen within the first few days that it's on the market.
A Thursday morning listing, as per Samuel's recommendation, will allow all those potential buyers to glimpse your property as they wrap up their week. They can then schedule a viewing sometime over the weekend to determine if the space is as perfect in real life as they thought it was in the listing photos.
What's the best season to put your home up for sale?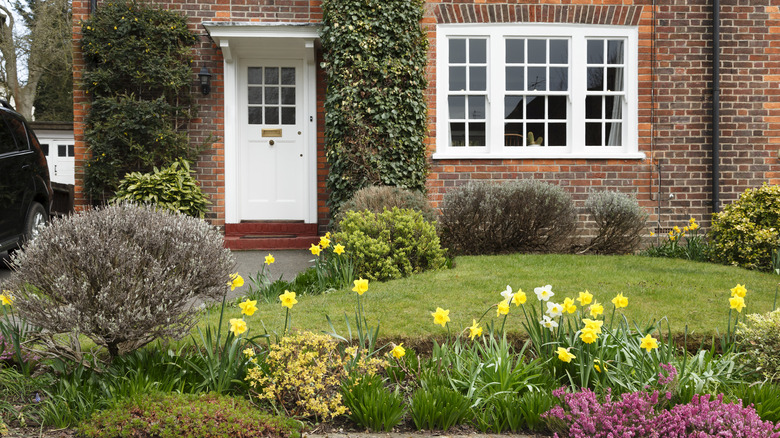 Paul Maguire/Shutterstock
Anyone who has lived in a cold climate knows the challenges of the chillier seasons. The sidewalks are covered with ice, and you're often stuck desperately trying not to track a bunch of slush into your cozy home after venturing outside. That's precisely why the season you're listing is critical, shares Bill Samuel. "For northern locations similar to mine (Chicago) with cold winters, you will be dealing with a seasonal real estate market," he confirms. "The spring months are the best time to sell a home because that is when most buyers are looking."
If you're trying to narrow down exactly when the ideal time is throughout the spring season, Samuel has another simple tip that he and his colleagues use. "We typically try to start listing properties in the spring and watch the weather for the first nice weekend of the year," he continued. This also means there will be variety according to your specific climate — in some areas, spring arrives by the end of March, while in others, winter may linger and spring might not kick off until May. "The time of a year to list a house in warmer climates is typically more flexible," Samuel adds, although since factors like the school year play into it, sellers in these climates may want to consider the upsides of listing in spring as well.
Don't list your property during this time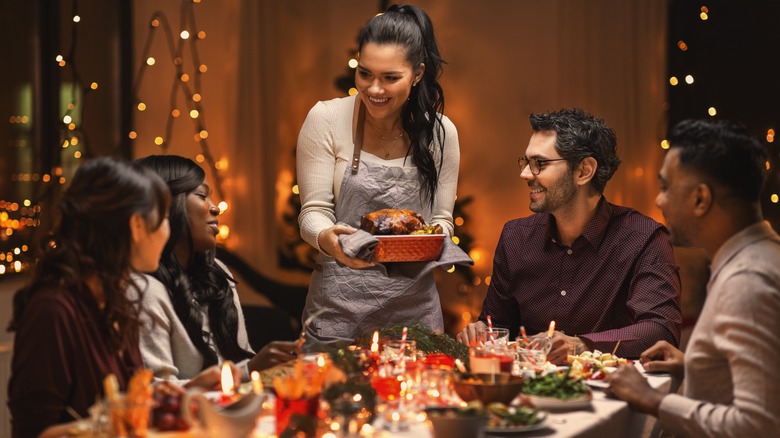 Ground Picture/Shutterstock
Bill Samuel advocates for spring as the ideal time to sell your home, more specifically a Thursday morning in spring with especially pleasant weather — but are there any specific times you would be better off exercising some patience? "I would specifically avoid listing the property any time around the holidays," Samuel warns. The reason for this is exactly what you might assume, even if you're not familiar with the real estate market: During the holiday season, people want to be cozied up at home or doing the traditions they wait all year long for.
So unless a buyer is in a time crunch and know they need to find a property as soon as possible, they may put their home search on pause until the end of the holiday season. That means your listed property may have a smaller buyer pool, which isn't ideal.