Is Floral Home Decor Going Out Of Style?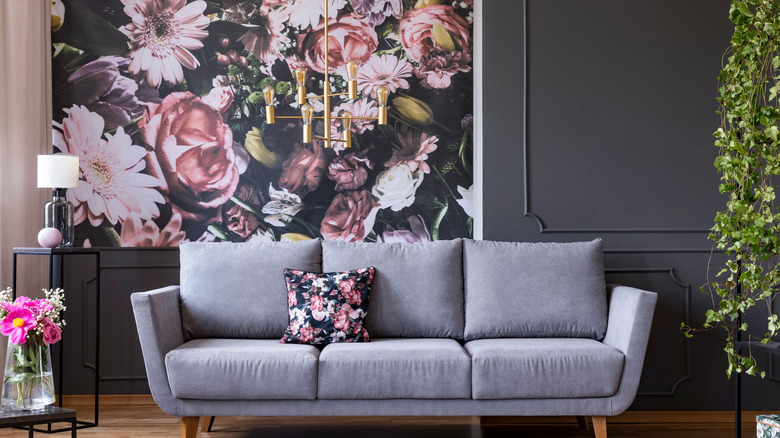 Photographee.eu/Shutterstock
Floral home décor includes a wide variety of items. Perhaps the most popular places for this pattern to be found are in wallpaper and upholstered furniture designs. However, it can also adorn artwork, dishware, vases, lamp shades, throw pillows, bedding, rugs, and tableware, per Good Homes. And it can take on a number of different appearances, from large blooms to smaller, more subtle prints.
Delicate floral patterns have been used in interior design for centuries. They may remind some of their mother or grandmother's home, as these patterns were popular throughout the 20th century. However, their first appearance in history was actually in Asia around the time when paper was invented in late B.C., per The Local Flea.
More recently, floral decorations have been reemerging in interior design trends — but some may wonder if this choice appears outdated. You may want to know if this trend is going out of style. If so, you'll find the answer below.
The fate of floral décor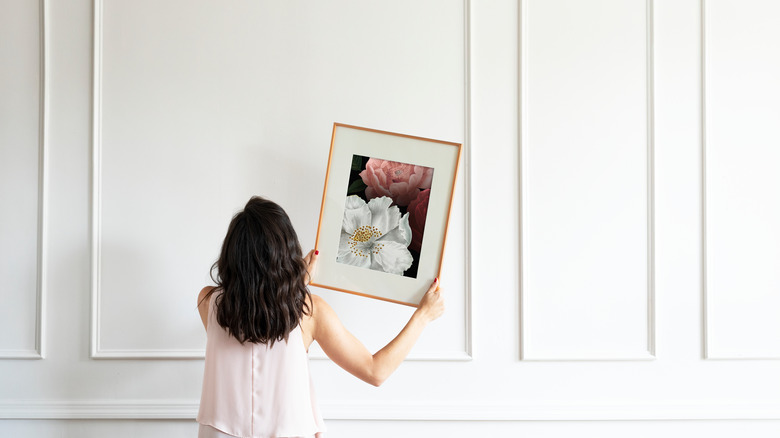 Rawpixel.com/Shutterstock
In short, there are actually no signs pointing to this trend going out of style anytime soon. In fact, it seems to be growing in popularity. The Confident Group says that these patterns are becoming increasingly popular because they add drama. Additionally, they say that you can never use too many florals in a home. Others agree, including The Local Flea, who says that florals make a space feel elegant. And, because there is such a wide variety of prints to choose from, they always appear unique, which adds to their timeless appeal.
According to The Wall Street Journal, a possible reason for the re-emergence of this trend may have been COVID-19. Because everyone spent so much time inside and on technology, they craved the beauty and peaceful vibes of the outdoors. Therefore, some brought the serenity of nature inside by adding floral prints to their décor. Similarly, Washingtonian says that many are seeking the happiness they felt as children inside their grandmother's older styled home.
How floral prints are used today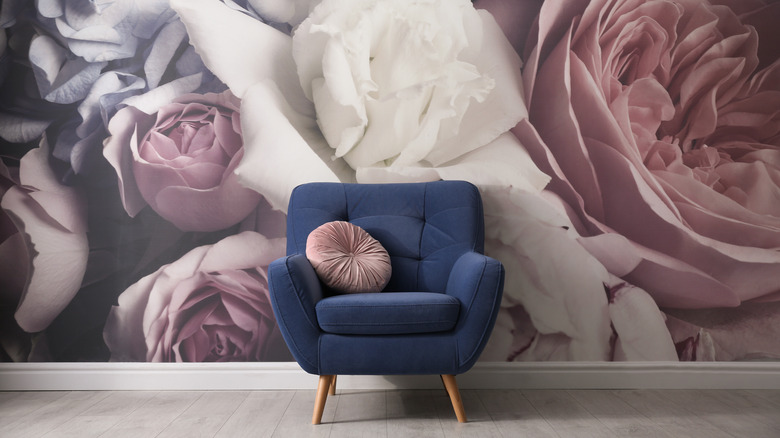 New Africa/Shutterstock
All of the above information may be surprising to those who are picturing heavy floral drapery or frilly furniture. However, those are not the floral pieces we are talking about. In the modern age, this trend has taken on a contemporary spin that no longer appears outdated. 
The Wall Street Journal believes that these prints do not only have to fit into an ultra-feminine mold, as they have in the past. They say certain prints can appear masculine, especially when paired with a dark background. Another way to modernize this trend is by choosing an abstract design or one in neutral colors, per the Confident Group. Additionally, pairing florals with other patterns like those with geometric shapes or animal prints can create a dynamic-looking space.
It's also important to balance out loud patterns with solid colors or neutral tones so as to not overwhelm the onlooker. When using wallpaper, many only display it on an accent wall and keep the rest of the walls neutral. Additionally, when displaying artwork on a floral wall, utilizing a wide mat will add negative space, which will help break up the loud print, per Washingtonian.