Rental Redo's Keyanna Bowen Shares How You Can Make Your Rental Feel Like Home - Exclusive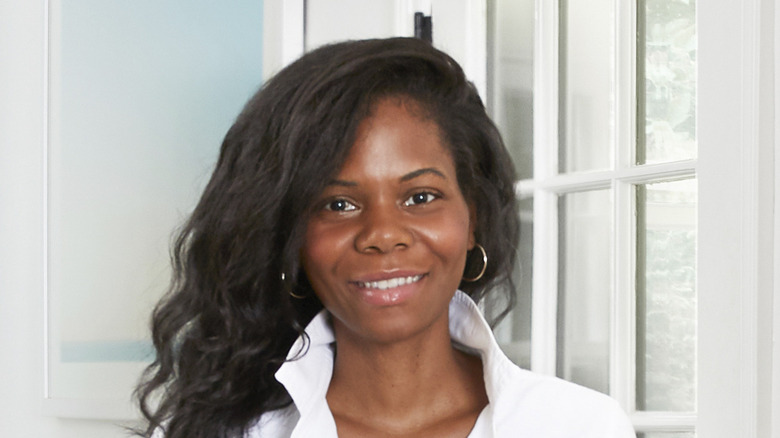 Magnolia Network
Keyanna Bowen, star of Magnolia Network's "Rental Redo" knows that home is wherever you make it. Why do so many renters still struggle with not feeling like their rental is really their home, and instead consider it a builder-grade unit to crash in, or a stepping stone until "someday" rolls around and they can buy their dream home?
Bowen believes that a major lack of inclusion of rental units on popular home improvement networks and television shows has led to a widespread belief that you have to own your home in order for it to truly feel like "home." On "Rental Redo," Bowen hopes to provide representation for the living situations of millions of people and prove that homeowners with massive renovation budgets are not the only people who deserve to love where they live.
In an exclusive interview with House Digest, Bowen shares her tips and tricks for renters to help them realize that living in a home they love and that reflects their personality is a few simple updates away.
You don't have to own your home to invest in it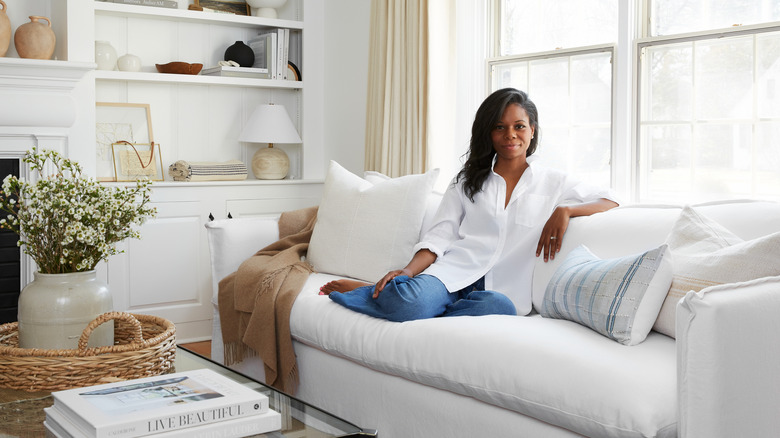 Magnolia Network
"There was definitely this common thought that if you don't own a home, you shouldn't invest in it," Bowen said, which is why she is hoping renter representation on "Rental Redo" will help challenge that notion.
After moving into her first rental unit, she began realizing the sheer lack of rental units and simple, budget-friendly updates being featured on popular home renovation shows. "Why isn't there content? Why aren't there tips and tricks for us, and everything is just about doing a $40,000 renovation?" Bowen said. "So you really do feel kind of excluded and unless you own a home, you don't deserve to have a beautiful place."
While Bowen's landlord worked with her and helped pay for the renovations in her first rental unit, she's also fully aware that not everyone has landlords who are willing to let you update and change your rental. However, she says the first step to take if you aren't sure whether a certain change is allowed is to simply ask. "I always say you have not because you asked not," she said. "I think a lot of times renters were a little intimidated by our landlord or we kind of have this preconceived notion that I signed this lease agreement and it says I can't do A, B, and C, so I can't do A, B, and C. But honestly, especially nowadays, landlords are getting more and more open to allowing renters to make updates — and some are even willing to pay for the updates."
These simple updates can help your rental feel more you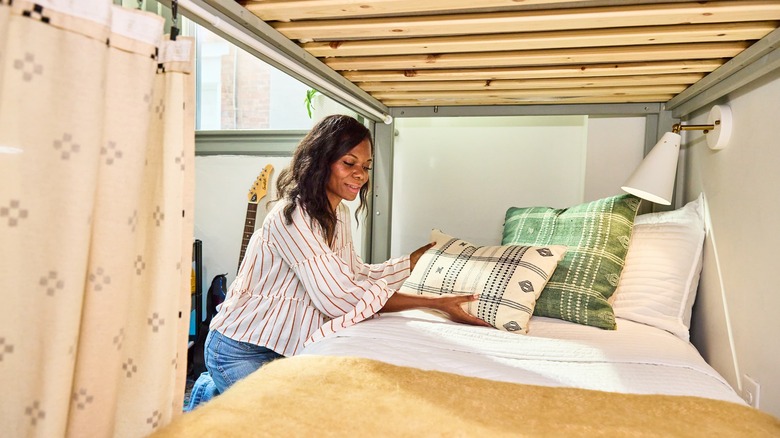 Magnolia Network
If you've asked and your landlord isn't on board with permanent changes, there are still easy, non-invasive ways to give your space a personalized facelift and make it feel more like home. "There are some things that you can do that aren't permanent, like painting walls or changing out the light fixtures and things like that, that you can always swap back," she explained. "The good thing about paint is that you could always paint it back to the original color. So that's a stipulation that a lot of people have in their lease agreements, that if you do paint, you have to change it back."
In addition to a fresh coat of paint, Bowen says swapping out outdated hardware is another great way to make your rental feel a bit more like home. "Changing out a light fixture is a non-permanent thing," she said. "Swapping out hardware in your kitchen is another great thing that is not super invasive, not permanent, but will also make the kitchen feel more updated."
Magnolia Network's "Rental Redo" featuring Keyanna Bowen can be streamed now on Discovery+ and the Magnolia app. New episodes drop every Friday through October 7.