The Design Trend Mina Starsiak Hawk Is Ready To Put To Bed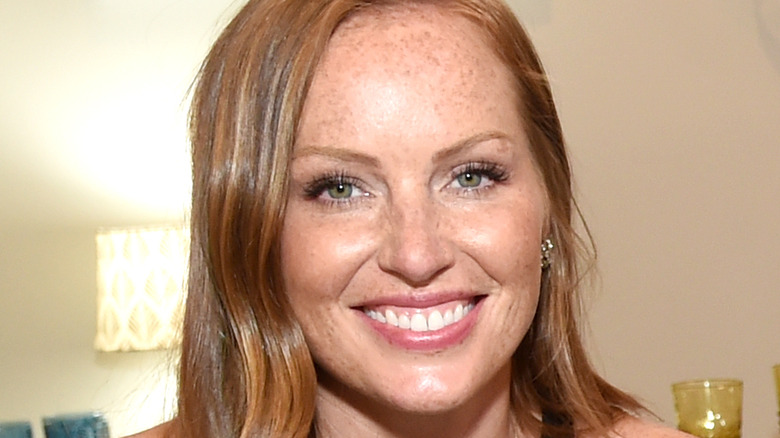 Michael Kovac/Getty Images
Mina Starsiak Hawk has transformed hundreds of homes with her mother, Karen Laine, on the HGTV show "Good Bones." The pair renovates homes in their hometown of Indianapolis (via HGTV) and often try out new trends to make their homes more appealing to potential buyers. Because of that, Starsiak Hawk is well-versed in what helps a home sell, what people are loving, and conversely, what trends might need to be put to rest.
Most experts will agree that the bathroom is one of the most important rooms to focus on in a home. According to Upscale Living, the bathroom should be a focus because it's one of the busiest rooms in the house and one room that can increase your home value. Bathrooms are often a place where people get creative during renovations and incorporate trends. But all trends have a height to their popularity before beginning to fall out of favor or even looking dated. The design trend Mina Starsiak Hawk is ready to move on from is often found in the bathroom. 
Accent stripes for bathroom tile
Mina Starsiak Hawk has designed plenty of bathrooms in her career, and one thing she's tired of seeing are tile accent stripes (via Indianapolis Home Show). This trend was a way to add color or texture to a bathroom or shower at the height of its popularity. But whether the design idea has become too common or simply ran its course, its popularity is quickly declining. Designers and renovators like Starsiak Hawk are shying away from this band of stand-out tiles in favor of fresh tile trends that bring a little more excitement to the bathroom.
Instead of adding a pop of color, many homeowners opt to bathe the whole room in color. While all-white interiors were the dominant choice for homes over the past few years, now rich colors, especially when it comes to tile, are more on trend, says Tile America. Interesting shapes, laying tile vertically rather than horizontally, and tile with texture are all favored ways to add some visual interest to a bathroom.