HGTV's Mina Starsiak Hawk's Expert Tips On Choosing The Best Fixer-Upper - Exclusive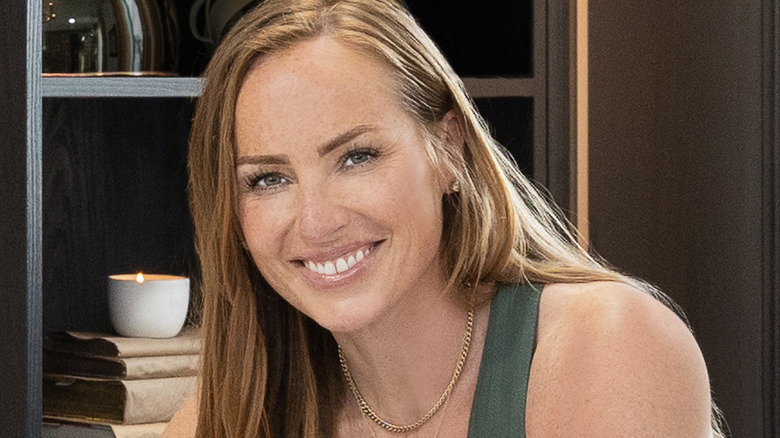 HGTV
If anyone knows how to spot a promising property in a transitional neighborhood, it's Mina Starsiak Hawk of HGTV's "Good Bones." While Starsiak Hawk is known for rescuing Indianapolis houses that have been neglected and abandoned, it's her keen eye for a home's potential that has made her a force in the world of home renovation. Thankfully, she's always happy to provide much-needed wisdom for those who are in the market for their own fixer-upper to renovate and sell for a lucrative profit.
"The easy answer that most people want is that the home has good bones," Starsiak Hawk advised during an exclusive interview when we asked her about what qualities a home should possess when renovating and flipping for a profit. "The foundation's stable, the roof is good, the framing's good. It just needs new flooring, new paint, and maybe an update in the kitchen and bath."
Of course, the less work and money required to fix up a home so that it can be placed on the market, the more other buyers will be vying for that property — so taking on a bit of extra risk is sometimes necessary.
"Just the aesthetic items ... those are the ones that everyone's competing for," Starsiak Hawk explained. "Depending on your openness to risk in a bigger project, you might have more success getting a property that has some of those bigger things that you'll need to fix."
Things to look for when buying a fixer-upper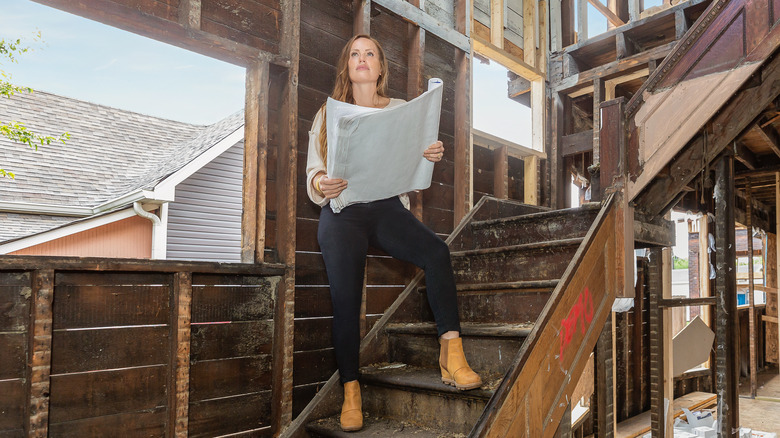 HGTV
When buying a home, most homeowners are likely to discover a few unpleasant surprises that are overlooked by their inspector. Unfortunately, this usually happens after the mortgage is signed. That's why Mina Starsiak Hawk reminds prospective homebuyers to go the extra yard when getting a property inspected.
"A very, very in-depth home inspection [is necessary], but even with that, there's things that they can't check. I had someone in our neighborhood buy a house, and the first winter, they discovered that there was no insulation in the walls, because your inspector isn't going to drill a hole in your exterior wall to check for insulation. They can't do that," Starsiak Hawk warned. "Have a foundation specialist, a roofer. And, I always suggest that people pay that $250 and scope the sewer line, because it's $250 for peace of mind."
Although a home's sewer line might be operating okay during the home inspection, leaving things to chance can cost you a nasty surprise (and an arm and a leg in repairs) down the line.
"Usually once you start poking at things that are old, they start falling apart. So if you're digging around in the yard, if you're doing landscaping, it's very possible that your sewer line, if it's original, could collapse or it could split, if you're grinding up tree roots that are going into it," Starsiak Hawk explained. "If there's any damage already existing, you'll know that and ideally be able to negotiate that into the purchase instead of spending anywhere from $5,000 to $25,000 to replace your sewer line."
"Good Bones: Risky Business" premiered on HGTV and Discovery+ on September 6 at 9:00 p.m. ET.