House Digest Survey: Which Is Your Favorite Finish For Kitchen Appliances?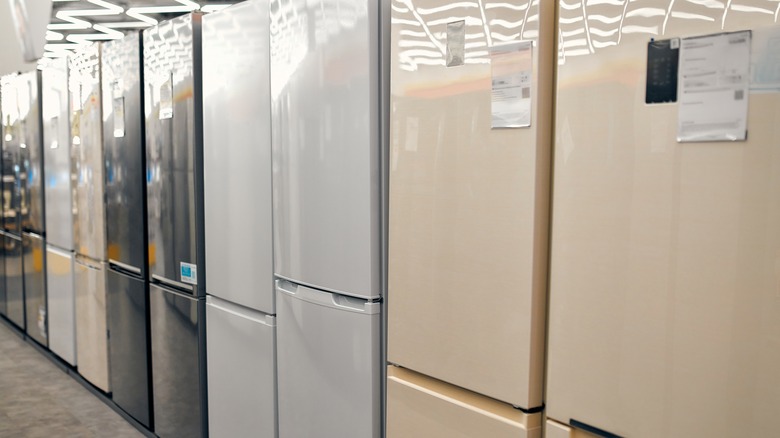 Orion Production/Shutterstock
Once you've gone through the grueling process of selecting what you need for your kitchen renovation, such as your backsplash, countertop, and floor, it would be absolutely awful to ruin a cohesive design with a non-complementary appliance finish. This is also a difficult task because there are so many options out there, such as white, black, stainless steel, trending colors, and more. Kitchens by Emma Reed says homeowners should think of aesthetic, function, and efficiency to determine the best finish as you don't want your appliances to create too much contrast in the room.
If you're having a difficult time choosing, you're in luck, as we've recently conducted an exclusive survey asking people what their favorite finish is. We received 627 responses, and one option overwhelmingly took many of the votes. We'll show you the finishes that beat the rest, the design theme they fit best in, and how to incorporate them into your space.
Almost 50% of respondents voted for this option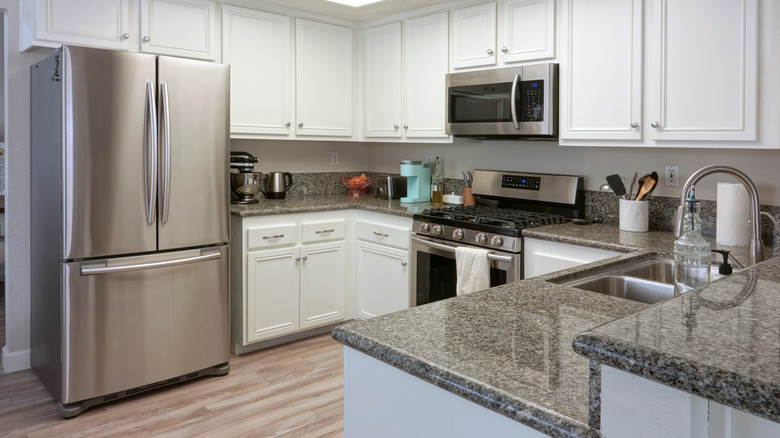 Simone Hogan/Shutterstock
An overwhelming 43.54% of survey respondents (273 people) chose stainless steel as their favorite from the six different options. This is probably due to the fact that stainless steel is a neutral finish and it can complement different design aesthetics such as contemporary or country, according to HGTV. If you're worried stainless steel will make your kitchen look too cold, you can create a softer look with granite countertops or a ceramic backsplash.
Combining wood and stainless steel is also a savvy way to create a harmonious design. For example, pairing a stainless steel cooking range with a wood hood will create a warm and inviting design. However, be cautious of using too much of this finish; it can be difficult to make an all-stainless steel refrigerator blend in well, so it's advised to install wood front panels so the design of your kitchen looks more inviting and balanced.
A close second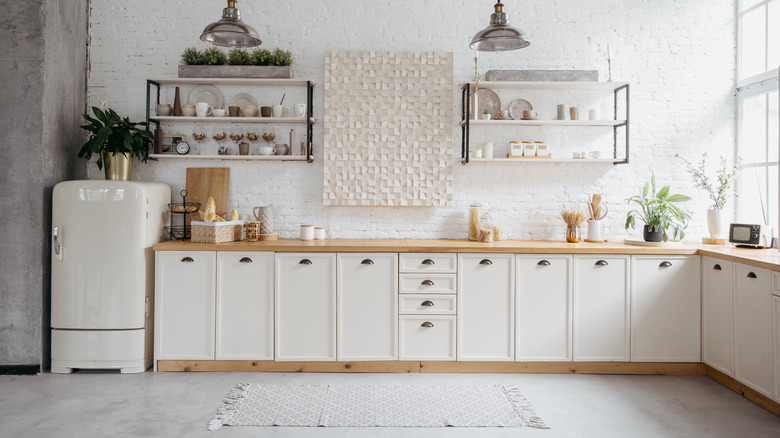 brizmaker/Shutterstock
Our survey also found that 16.43% (103 people) of respondents said white is their favorite finish. This makes sense, as white kitchens have been a favored design for a while, so white appliances would help create a seamless design. However, if you want to install appliances with this aesthetic, there are a few rules you should follow. Kylie M. Interiors say white appliances and warm white, off-white, or cream cabinets are a no-go, as the bright shade will pull out unattractive undertones. Additionally, it is possible to have these appliances with cabinetry as long as they are both bright white; this can create a pairing in which the appliances will not stand out too much. 
If you want to add a bit of contrast, you can do this by introducing a darker countertop. This will create visual interest as you don't want your kitchen to look like a blank canvas, especially after designing it. If dark countertops aren't your cup of tea, you can also introduce a bit of contrast with your backsplash — whether it's with dark colors or a fun pattern.
Other survey options included black stainless steel finishes with 16.11% of the vote (101 people), black with 9.89% of it (62 respondents), fun and trendy colors grabbing 7.81% of yeas (49 responses), and in last place, slate with 6.22% of the vote (39 respondents).