The Flooring That Christina Hall Says Is Perfect For Any Style Of Home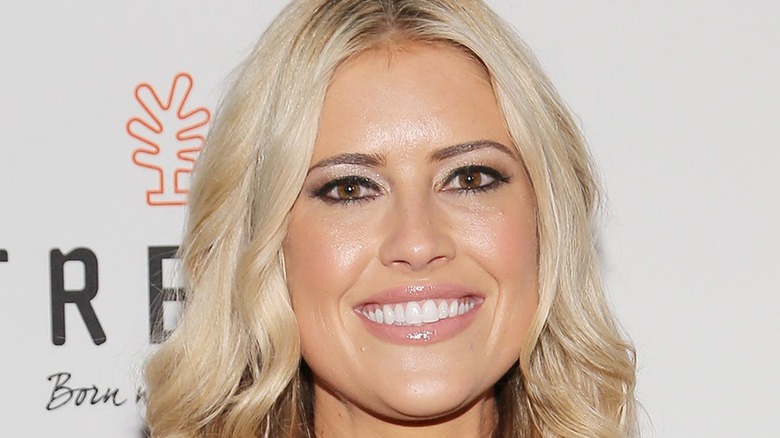 Alexander Tamargo/Getty Images
Choosing finishes for a home can be quite difficult, especially if you're indecisive about which aesthetic to lean towards. Who wouldn't be? There are so many styles to incorporate and mix together, such as modern, traditional, rustic, contemporary, eclectic, and many, many more. From backsplash to countertops, there are various colors and styles to choose from. Making the final decision on flooring material and style is especially important, as it will have a huge impact on the size and design of your space, according to 50 Floor.
Luckily, previous host of "Christina on the Coast" Christina Hall has discovered the flooring that will go perfectly with any style of home, per Bashbowny. During an episode of her renovation show, she worked with a couple with opposite design needs. However, Hall was able to successfully choose a flooring design to satisfy both parties. So, stop struggling to choose which flooring will look best in your home, and check out the design tactic for a smooth renovation.
Dark and elegant
In an episode of "Christina on the Coast," Christina Hall faced a married couple with differing design needs; the husband wanted something bright and airy, while the wife desired black features, according to Bashbowny. Luckily, Hall was able to quickly come up with a plan which both parties enjoyed. She installed dark, luxury vinyl flooring in a chevron pattern. The lower cabinets were painted black, while the upper cabinets were kept on the lighter side.
"Darker floors paired with contrasting cabinets can make a space feel bigger and brighter," Hall noted. "Plus, there's so much natural light in Dean and Nicole's kitchen, it's never going to feel too dark in there."
Chevron floors were popularized by the French in the 1600s and were used to make a space look rich and elegant, per Anthology Woods. Design Chic says chevron floors can create an instant uniqueness to your residence while also adding a sense of profoundness and history. Using a darker floor color is also useful in creating a rich and visually appealing design, per 50 Flooring. If you're planning on selling your home soon, darker flooring can give your property a higher market value.