The Flooring Tips You'll Want To Use From The Home Town Kickstart Team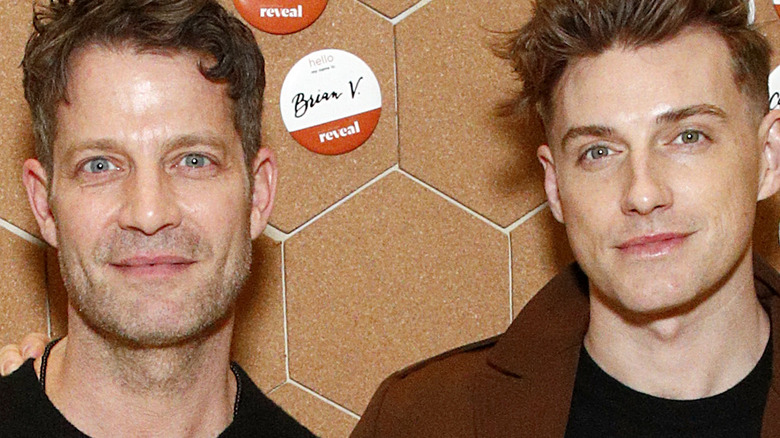 Astrid Stawiarz/Getty Images
HGTV's favorite home improvement married duo are back with their new spinoff, "Home Town Kickstart," and this time, they are taking their endeavors across the country to six small towns to deliver new and improved home makeovers. If you're familiar with the Napiers from their original series, "Home Town," then you know that these home renovation gurus have the best expertise for getting the job done properly. The season one episode, "Upstate Update in Cornwall," aired on May 22, and this time around, Erin and Ben made their way to Cornwall, NY, to renovate a local clothing store and a family home. With the help of their HGTV colleagues and interior design couple Nate Berkus and Jeremiah Brent, according to Realtor, the team executed the perfect home redo with some flooring tips, and you don't want to miss out on all they have to share. If you're thinking of redoing your floors, check out what they have to say.
Vinyl flooring is perfect for your business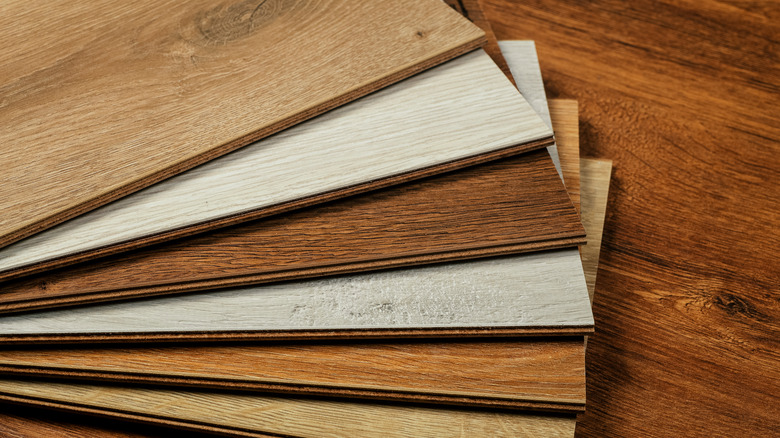 vovidzha/Shutterstock
Karen Kaiser Sharp owns a local shop in the community called Madison Avenue. Although the store is spaciously filled with inventory, the decor could use some major work. It speaks for itself and not in a particularly good way. To start, Berkus and Brent decide to rip out its aged green carpet and replace it.
In replacing the floors, the dynamic duo starts by first fixing the subfloor due to previous water damage. After that, they added in new flooring for a more stylishly graceful look: vinyl flooring. Vinyl flooring is an excellent option because it's affordable, easy to install (save money and do it yourself!), and it's water resistant, according to Forbes. Vinyl is also versatile because it comes in a huge range of finishes. Berkus and Brent decide to go with a distressed wood-looking finish, which revives the shop with a new modern look. With new floors, a fresh coat of wall paint to light up the room, and upgraded furniture, the transforming renovation looks nothing like before.
Black are white flooring is the way to go at home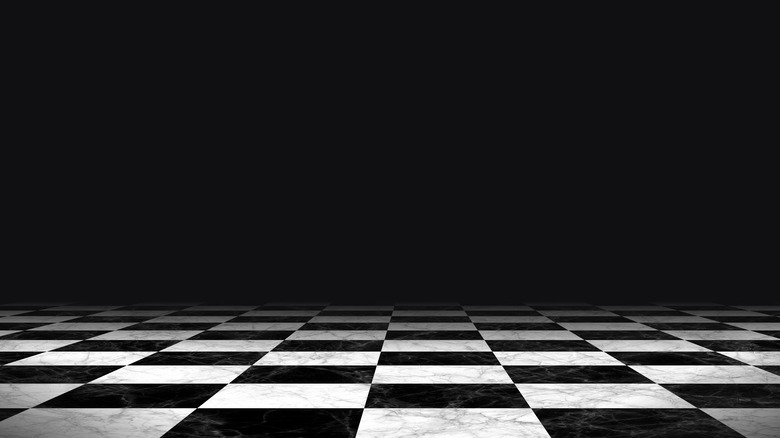 AlyaDC/Shutterstock
Once the store renovations are finished, the team moves on to the home of Kurt and Laura Hahn, a married couple whose home is the popular hotspot for gathering in their community. Their original kitchen looks dated, with old cabinetry and dull tile floors.
To start, they remove a portion of the living room to create more space for a newly renovated kitchen. According to Realtor, they go with neutral tones of wood, stone, and brass for the decor and furniture whereas, but the flooring renovations are anything but subtle. They go with a popular signature flooring style: black and white checkered flooring. It's retro, adds personality to the home, and will never go out of style. If you need to revamp your kitchen, black and white checked flooring can give you a clean, classic look and tie your space together.