David Bromstad On The Room Most Likely To Need Updating In An Old Home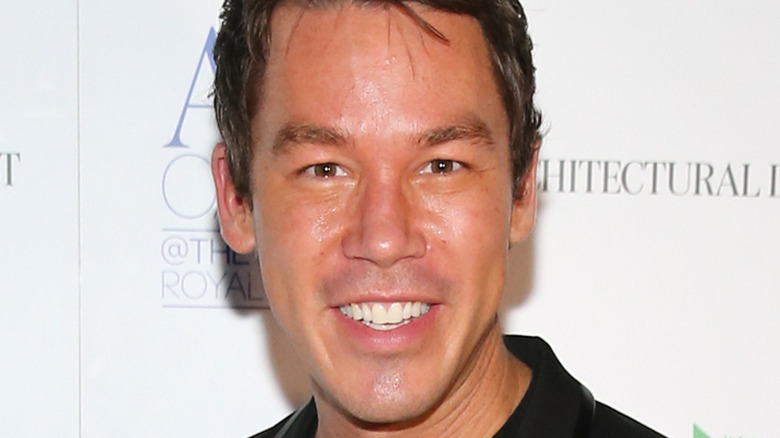 Neilson Barnard/Getty Images
For those who live in an older home (50 to 100 years old), you're probably well aware that your house requires more updates than a home built within the last five or ten years. For example, you'll have to update your electric systems before you even think about moving in, Budget Dumpster says. Homes that were built before the 1970s simply don't have the same necessary wiring, panels, and outlets that newer builds do. Many older homes also require updated plumbing, mechanical equipment, and insulation for you to comfortably and safely live inside.
It's no secret older homes need cosmetic upgrades as well. Once you've made the correct system and equipment updates, it's time to figure out which rooms in your home need fixing up ... but which room requires more updates above all others? David Bromstad from HGTV's "My Lottery Dream Home" shares the room most likely to need updating in an old home (via Realtor).
The kitchen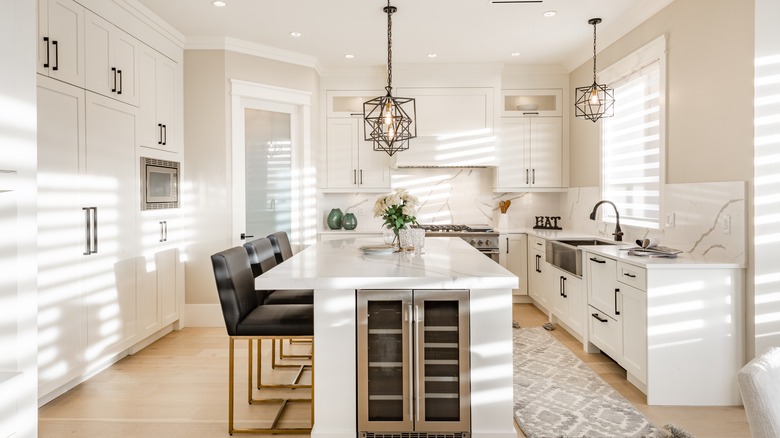 Sheila Say/Shutterstock
According to Realtor, Bromstad highly recommends updating your kitchen above all other rooms in the home (even if you aren't that big into cooking). Kitchens in older homes are typically cursed with outdated cabinets, countertops, and flooring, so it's time to hit the home improvement store for something new. There's no doubt older kitchens need new cosmetic upgrades, but appliances as well. The Henderson Board of Realtors says appliances should be updated 10 to 15 years, not only for cosmetic reasons, but newer appliances will reduce your energy and electricity bill.
Updating your kitchen adds significant value if you plan on selling your home one day, meaning you can list your home for a higher asking price. A remodeled kitchen has a return on investment (ROI) of 54%, says Ramsey. That being said, Bromstad warns against putting in an offer for the home before you've considered the high price tag of kitchen renovations. A fully renovated kitchen with new cabinets and countertops will put you somewhere in the $25,000 range, Forbes states. If a kitchen remodel isn't in your budget, you might consider looking at a newer home.