David Bromstad Explains Why A Lower-Budget House May Be The Key To Your Dream Home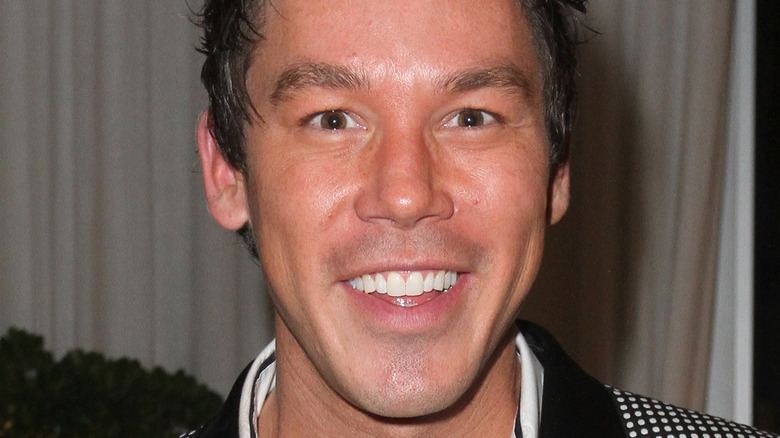 John Parra/Getty Images
If you've ever perused the housing market for your dream home, perhaps you've felt a bit discouraged. Maybe you couldn't find exactly what you were looking for. Or, perhaps everything was so over your budget, you wondered if you would ever be able to purchase the house of your dreams. If you've ever felt like this, know that you're not alone. In fact, even people who have won the lottery can sometimes feel like they still can't find the exact property they truly desire.
Luckily, David Bromstad of HGTV's "My Lottery Dream Home" has some expert advice. He suggests choosing a lower-budget house, per Realtor. Why? Because it will leave money in your budget for more renovations — and, as U.S. News points out, unless you have a house custom-made to your specific desires and needs, even a brand new home will need some renovations. In fact, when Bromstad bought his own house, although it was move-in ready, he still had plans to "put [his own] spin on it" by painting, tearing things down, and changing things structurally, per HGTV.
Below, you'll find some major things you should consider before buying a lower-budget house. You'll also discover some of the most popular renovations homebuyers complete to transform their space into their dream home.
What to consider when buying a lower-budget home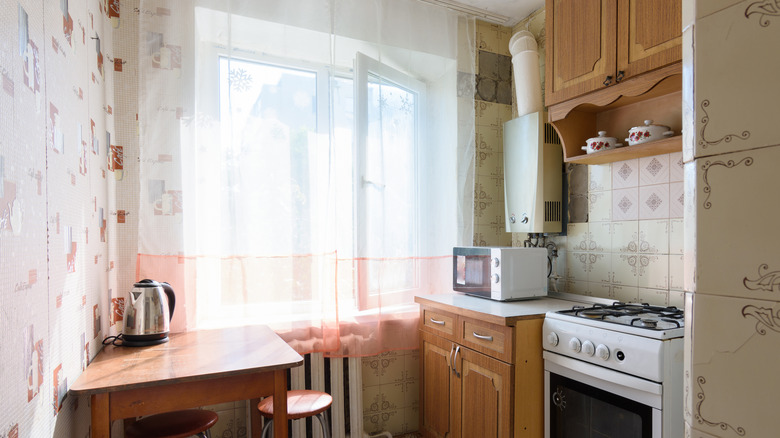 Madhourse/Shutterstock
In an episode of "My Lottery Dream Home," David Bromstad helps a couple stay under budget while finding their dream vacation property. One of his main considerations is the location, which ends up being one of the homeowner's favorite features. They just can't get over the beautiful ocean view, per Realtor. Location is important because, many times, it's the one thing about a home that cannot be changed. 
Another great piece of advice to follow when buying a home that's under your budget is to make sure you don't get caught up in the small details. According to Bella Magazine, Bromstad believes that it's important to have a big-picture mindset and imagine yourself in the space, even if you hate the wall color or the current layout. He says that "sometimes it takes an outside perspective of someone who can help you envision your life in [a] house," which is exactly what he does for potential homebuyers. 
Popular renovations you could complete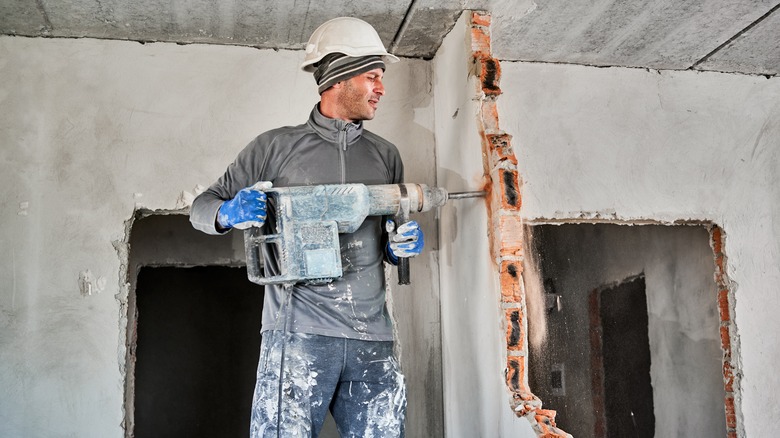 anatoliy_gleb/Shutterstock
Once you've chosen your lower-budget home, it's time for the renovations. According to Realtor, David Bromstad oftentimes suggests focusing most of the budget on redoing the kitchen. In one "My Lottery Dream Home" episode, he tells potential homebuyers that they "could restructure [the] whole kitchen really easily just by spreading things out, [for a] much better flow." This is a popular renovation change as the kitchen is one of the most important rooms in a home. Another common renovation many homeowners make is knocking down walls to create an open-concept layout. In another Realtor article, Bromstad tells homeowners that a wall could be taken out to expand the kitchen and create more open space. 
Additionally, leaving more money in the budget for renovations gives you the opportunity to not only make it more functional but also more aesthetically in line with your tastes. As Rocket Mortgage points out, buying a fixer-upper means that you'll have the ability to completely customize the space according to your specific desires.  If you don't like the flooring, wall paint, cabinets, bathroom vanity, or anything else, you'll have more money in your budget to change these cosmetic flaws.