David Bromstad Shares Tips For Living In Luxury On A Budget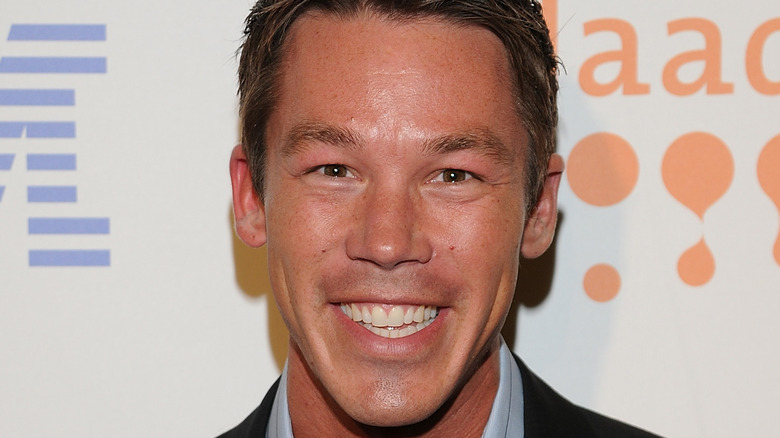 C Flanigan/Getty Images
David Bromstad, host of "My Lottery Dream Home" works with lottery winners to find magnificent homes that his clients truly love, according to HGTV. Lottery winners on the show range from those who desire large mansions, and those who prefer a regular home that can be a potentially smart investment. HGTV also says Bromstad is a great designer who has participated in the show "Color Splash," where he showed his ability to use color in creating a bright and creative space. 
He is someone who homeowners can learn major design tips from., and Today interviewed Bromstad to do just that. These tips are specifically for those who desire a home of luxury but don't know where to start because of their restricted budget. Bromstad luckily provides several tips that could be used in most or all the rooms in your home. There are plenty of tips to use, and they're quite easy to implement.
Elevate your existing design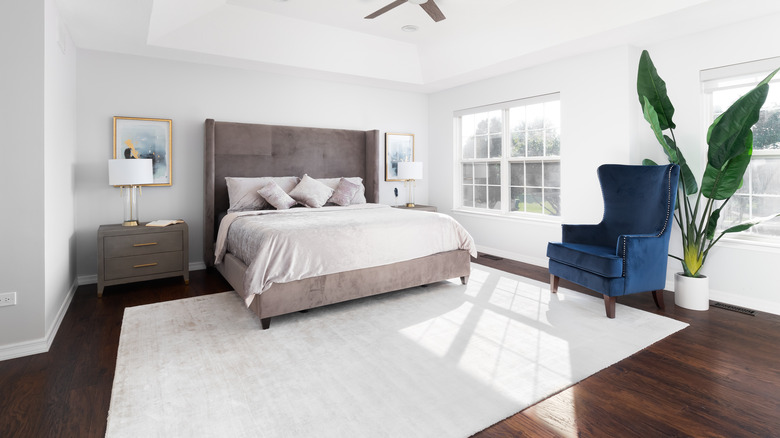 Hendrickson Photography/Shutterstock
Bromstad told Today that adding a thin piece of trim inches above your current crown molding can make your home appear more expensive. He also provides some tips on how to complete this project. You'll first have to paint the area of the wall where you're planning on adding additional trim the same color. If you're looking for a specific design, the trim can be placed above or below your current trim. Ensure your trim is evenly spaced so that it doesn't look disorganized. Also, the bigger the trim molding, the more expensive it looks.
Area rugs are also an easy way to create a brilliant design. Bromstad said that if the area rug is large, the room will also be large. Massive rugs can oftentimes be pricey, so you can tape together several rugs to create a fun look that will cover the surface area of your room. He believes area rugs that are one color will look best, and loose shag rugs are also a great option if combinations because it does well in hiding the seams of other rugs. To really make sure they appear merged together, walk on top of the seams to push the material down.
Simple design tactics
Art is a great way to elevate your space but can be really costly. However, Bromstad has a few ways for homeowners to stay on budget, according to Today. He believes that paneled art in sets of three is a beautiful way to incorporate your favorite art. The first step is to scour the web and find the best art to fit your style. Once you find beautiful and free art, you'll then have to download and print a large copy — which you can do at a nearby store that allows access to their large printers. Once printed, cut the art into three with either a utility knife or straight edge, and insert them into pretty but affordable frames.
If you're focusing on glamming up your bedroom, Bromstad says to ensure your bed is kept fresh and sharp; he says February is the best time to get great deals on bed sheets. First, choose sheets with a high thread count. The higher the thread count, the softer the sheets will be, according to HGTV. For those who think ironing is a pain, you are in luck, as there are wrinkle-free linen sheets available.