Emily Henderson's Tips For Perfecting The Minimalist Style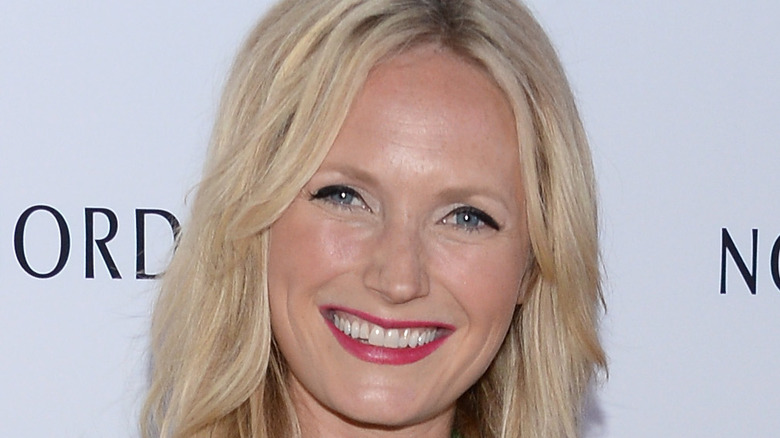 Jason Kempin/Getty Images
Minimalist interior design is all about keeping your home décor simple, and only introducing items that have a purpose, according to Decor Aid. This home styling tactic can make your space feel larger and brighter and keep the design of your residence looking updated for years. If you're unsure how to get started, designer Emily Henderson has a few tips to point you in the right direction, according to DesginMilk.
Based out of Los Angeles, Henderson has become a design expert who has shown off her skills countless times on television shows, such as "Secrets From a Stylist" and "Design Star," per HGTV. She is someone who has continuously offered interior design advice and has even released another book offering renovation and design guidance to homeowners called "Styled: Secrets for Arranging Rooms, from Tabletops to Bookshelves." Let's put her skills to the test and see if she can help you achieve your dreams of minimalist perfection.
Keep the basics simple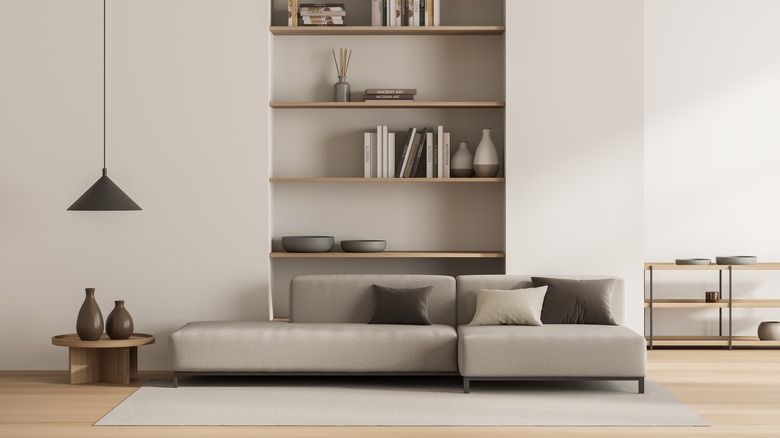 ImageFlow/Shutterstock
Henderson believes minimalist design and a mixture of bright colors do not pair well together (via DesginMilk). "Keeping it tonal (a range of colors in the same color family) and mixing with neutrals is the easiest solution to having some color without it getting crazy," Henderson noted. There are many different color palettes to choose from, and no, you don't have to stick to just white and beige, per Jordan Prindle Designs. Let nature inspire you and incorporate cool tones of white, gray, and light blue, with contrasting colors of dark, brownish red, and forest green.
According to Henderson, you should also make sure to use décor pieces made of simple lines and shapes. "That porcelain floral figurine lamp from the 50's should go and instead think about a larger scale pottery lamp," Henderson advised. None of your décor should be distracting or have too many curves or detailing.
Bring your minimalist design to life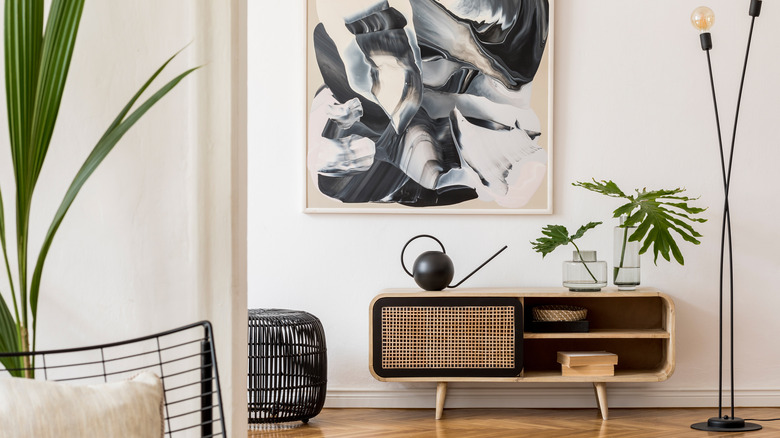 In order to keep your minimalist design interesting, Henderson advises incorporating different textures (via DesginMilk). "Keep everything in your color palette, but having all your finishes being really smooth and slick can feel cold, so bring in linens, wools, wovens in your textiles and pottery, clay, porcelain in your accessories," she encouraged. Homeowners can do this by incorporating textured blankets and pillows, as well as vases and light fixtures.
Henderson is also big on using plants and art to bring life into a minimalist space. "Art is your chance to bring in more personality," she expressed. "Keep it simple and quiet, but make a statement to help shake up the seriousness of a more minimal home." ArtFinder says minimalist design typically requires artwork to be used as a focal point when placed on a blank wall. You can either use one large piece or several small art pieces within black frames.