Expert Tips For Shopping For A New Dryer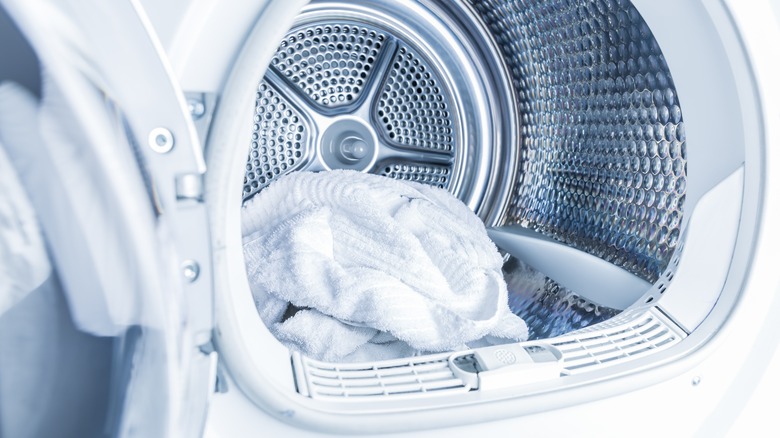 Ingrid Balabanova/Shutterstock
Most dryers last between 10 and 13 years, though you might need a replacement sooner should your appliance become irreparable, says Sears Home Services. To make your dryer last longer, you should consistently clean out the lint trap, and ensure the outer vent isn't blocked. The purpose of the outer vent is to force heat, lint, and moisture outside, as A-Z Air Duct explains. If you fail to keep up with the necessary maintenance, the life of your dryer will be shorter lived, and you know what that means ... it's time to buy a new one.
Some homes come furnished with a washer and dryer, so when your dryer breaks, this may be your first time shopping for your own. With so many options, it can get overwhelming, and if you aren't careful, you could fall into a few first-time-shopper traps. Don't worry, though, we're here to help. When shopping for a new dryer, remember these expert tips.
Tip 1: Don't automatically pick the newest model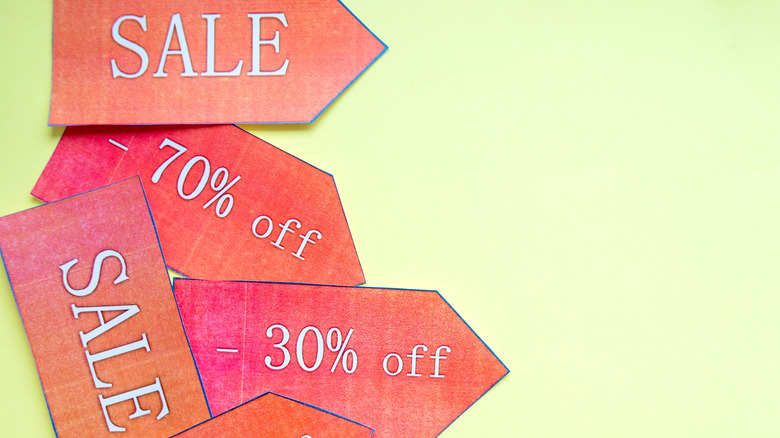 Yulia YasPe/Shutterstock
"New" doesn't always equal "better," especially when it comes to home appliances. Most of the time, older models have the exact same features as the newer ones, according to Consumer Reports. In fact, Delta Appliances says old appliances are often sturdier and can handle more damage. Recent models may be advertised as new and improved when in reality, the so-called old version is practically the same. Unfortunately, as Consumer Reports notes, older models aren't as easily findable these days, since most retailers want to feature the newer appliances front and center where a store's foot traffic is greatest.
That being said, your best move is to go to the store first when looking to buy a new dryer. If you can't find one that fits your needs at the actual retailer, take your search online. The life cycle of a model is typically three to five years; once an appliance passes the "new" stage, you'll start to see price cuts. So if you wait it out, you can get a great dryer (that was considered "new" not too long ago) at an affordable price.
Tip 2: Don't be swayed by low prices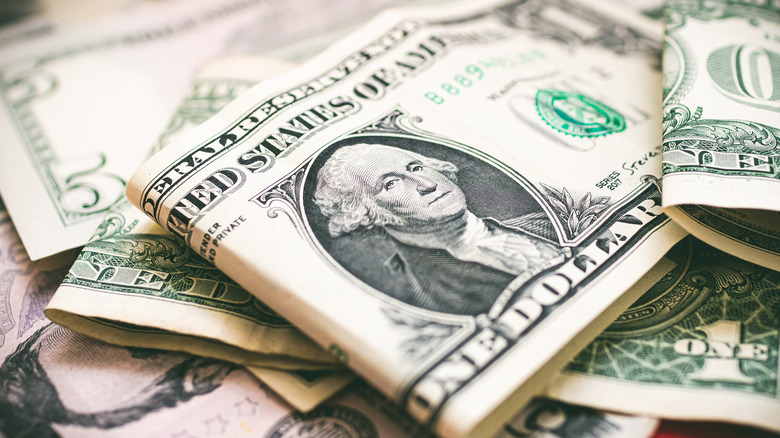 rafastockbr/Shutterstock
While you might be tempted to jump at the cheapest dryer you see, you should think twice before putting it in your shopping cart. According to Consumer Reports, dryer models priced at $500 or less typically receive less-than-stellar reviews. Further, these models are typically noisier than the more expensive dryers.
As a result, you're better off spending more money on a higher-quality dryer now instead of doling out more cash every time you need to repair — or even replace — your less expensive (broken) one. If you have a smaller budget, there are several dryers on the market for around the $500 price point. This is especially true if you're looking at buying a new but older model that's been discounted; you should consider what the dryer was originally priced at.
The average price of a dryer is about $700, according to Oh So Spotless, so if you can get your dryer budget into that price range, you'll have many more (good-quality) options to pick from. Keep your eyes peeled as you walk through the appliance section. Remember, a great price doesn't mean it's a great machine. More often than not, you get what you pay for.