HGTV's Jasmine Roth On How Remodeling One Common Feature Can Change An Entire Room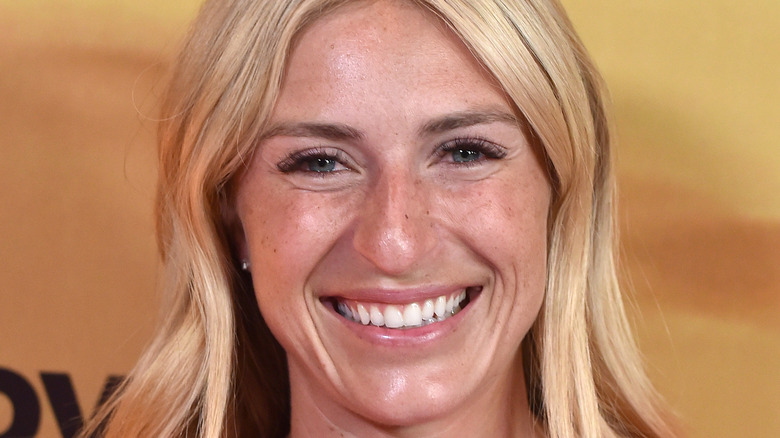 DFree/Shutterstock
Jasmine Roth, interior designer and host of multiple HGTV shows, isn't afraid of adding personality to houses. In fact, infusing character is one of her main missions when she renovates a space. In an interview with the Los Angeles Times, she talks about how important it is to redo homes to make their style more personal. She says that her HGTV show "Hidden Potential" is all about "giving [a] space purpose and discovering how a very specific family would like to be living in that home," adding, "no two families are the same; why should their homes be?"
With this in mind, Roth emphasizes the importance of remodeling one common household feature. Doing this can change the atmosphere and appearance of a room, and it could even transform your entire home. Below, you'll discover the one feature you should consider remodeling, as well as some tips on how to complete this task yourself.
The one feature you should remodel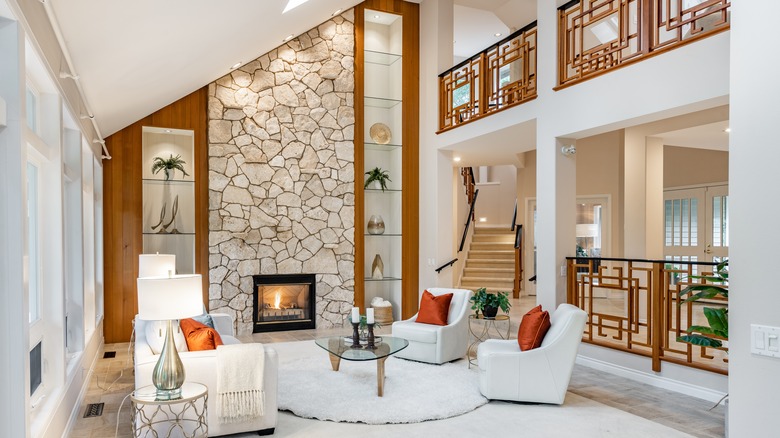 Sheila Say/Shutterstock
Fireplaces can sometimes appear outdated, boring, or out of place, which is why Jasmine Roth often suggests remodeling this feature. Roth has redone many fireplaces in her time as an interior designer and HGTV host. During the episode, "Help! I Wrecked My House," Roth covered a Gothic fireplace with beautiful stone veneers, per Realtor. This made the fireplace appear cohesive with the rest of the space and transformed it into a focal point. It also gave the feature a natural texture, which made it feel more inviting.
On Jasmine Roth's blog, she shares some other fireplace renovations she has completed. In one home, she covered an outdated fireplace with black tiles and a wooden mantle that matched the space's bohemian design. In another home, she surrounded the fireplace in steel to bring in a rustic, industrial style. Sometimes, the fireplace's style matches the rest of the home but it still looks boring. In those cases, she typically adds more interest by transforming small things like the stain on the mantle or the tile on the hearth.
Remodeling tips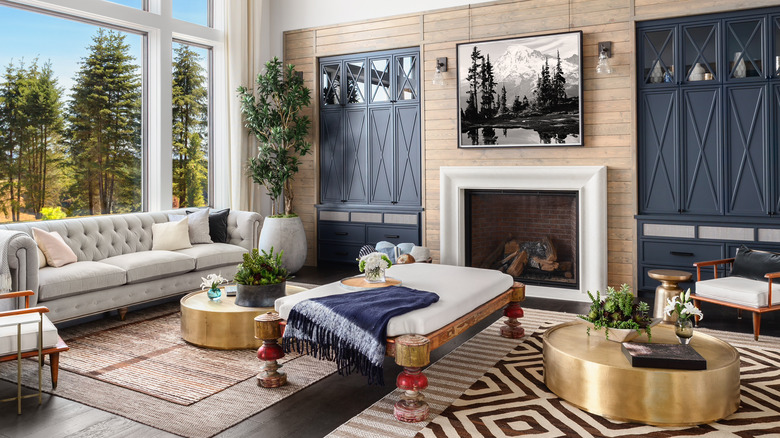 Justin_Krug/Shutterstock
One of the largest benefits of remodeling a fireplace is that it will save you money. In one remodel, Roth's clients wanted to completely remove their fireplace because it was outdated and didn't appear symmetrical in the space. To help them stay within their budget, Roth added new tiles, a different mantle, and a custom bench instead of removing the fireplace altogether, which made it appear more symmetrical, per Jasmine Roth's blog.
When designing this feature, Roth says "always use at least two textures in your fireplace design." This will create more dimension and contrast. To do this, Roth sometimes surrounds the fireplace with patterned wallpaper, as she did in her own home, and can be seen on her blog. She told the Los Angeles Times that she uses "tile, stone, or stucco or a nice clean layer of plaster" to cover old fireplaces. She also said that she uses "a lot of vintage beams [and] old railway tiles from lumberyards" to create new mantels.