The One '70s Home Trend That People Want To Make A Comeback - Exclusive Survey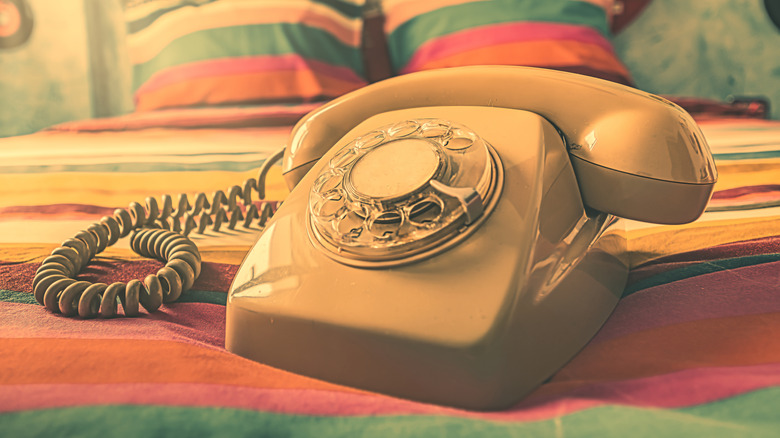 elRoce/Shutterstock
Home decor trends tend to make a comeback, no matter what era they're from. The '70s were truly an inspirational time and designers experimented with color, pattern, and texture. It was also a time when homeowners wanted a style that was both comfortable and modern, according to Public Goods. The typical color scheme was that of earthy tones, such as avocado, harvest gold, and antique red.
Although over 50 years old, the '70s home decor era has continued into modern times, therefore, House Digest conducted a survey asking participants which '70s home trend would they like to see return. We gave them six options: inflatable furniture, linoleum floors, bold wallpapers, conversation pit, macrame accessories, and shag carpet.
If you're a fan of '70s decor but aren't sure where to start, the results of the survey may give you a nudge in the right direction. We'll show you which options received the most votes, and how you can incorporate them into your own home decor.
Conversation pit
Out of 606 respondents, 30.20% (183 people) chose the conversation pit as the '70s home trend they would like to see return, according to our survey. A conversation pit is a designated area in the home where there is a recessed section filled with a built-in sofa, according to Realtor. This was created as a spot for family and friends to spend time with each other and talk, listen to music, and share fun stories.
This design concept was first invented in 1927 by architect Bruce Goff, and it became a popular home trend all throughout the '50s, '60s, and '70s, according to Indie88. Not only do conversation pits seem super comfy, but they're also a great option in open-floor plan homes that are in need of some separation. It can be made to feel like an individual unique section in a large space, and we advise choosing seating colors that will contrast the flooring so there is more emphasis on the pit.
Wallpaper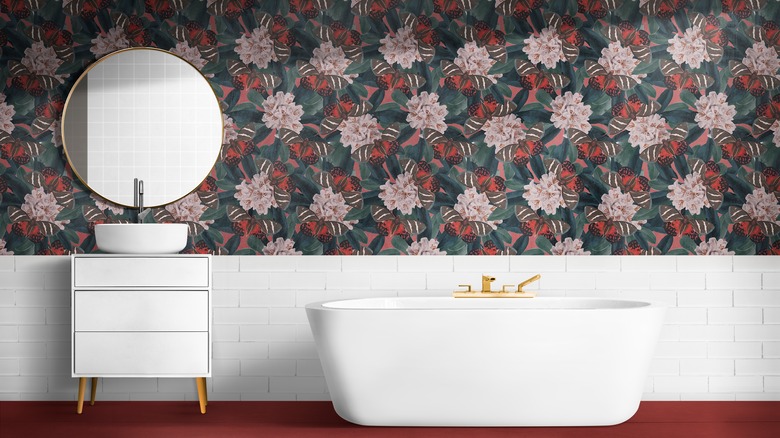 Rawpixel.com/Shutterstock
23.10% (140 people) chose bold wallpaper as the '70s home trend they would like to see return. Wallpaper in the '70s consisted of baroque and art deco characteristics, and homes were filled with large geometric and playful patterns, according to Wallpaper From The 70s. However, large, floral wallpaper was the most desired wall covering of the time. This wasn't just popular in the U.S. but also all over Europe, and the typical wallpaper color scheme consisted of orange, green, brown, yellow, and white.
It can be nerve-wracking to add eclectic wallpaper to any space, but you may be happy with the color and rhythm it introduces. The bedroom is a great place to give wallpaper a try, as you can easily create a focal point behind your bed, per Construction2Style. A nursery is also a fun place to introduce wallpaper, as floral elements can help create a soft and earthy feel.
The following are the other options listed from most to least number of votes: linoleum floors with 93 votes (15.35%), inflatable furniture with 81 votes (13.37%), shag carpet with 58 votes (9.57%), and macrame accessories with 51 votes (8.42%).