The Modern-Day Design Rule That Mina Starsiak Hawk Of Good Bones Recommends You Break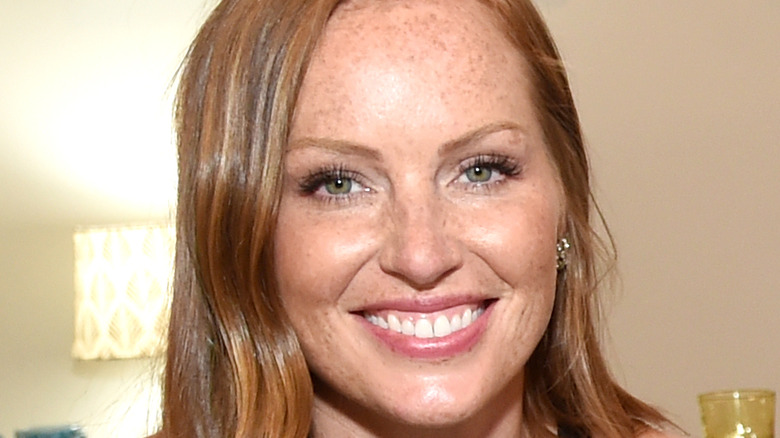 Michael Kovac/Getty Images
Nowadays, it's common for homeowners to carry only one style throughout their entire home. To demonstrate this, the Manchester Collection says that, when designing a house, first determine your preferred style. They say to narrow down your tastes by thinking about your home's architecture, your budget, and your favorite design pieces. 
However, this task can be difficult for those who enjoy lots of features from various styles. If you love many different aesthetics, how would you feel if you didn't have to pick just one? What if you could incorporate a different look in each of your rooms? While this may seem like a revolutionary idea, it's actually how many homes were designed in the past. Additionally, Mina Starsiak Hawk, host of the HGTV show "Good Bones," recommends incorporating this design choice, where every room has a distinct theme (via Realtor). 
Below, you'll discover why Starsiak Hawk says combining styles is the way to go. You'll also get some tips on how to do this in your own home.
The benefits of combining styles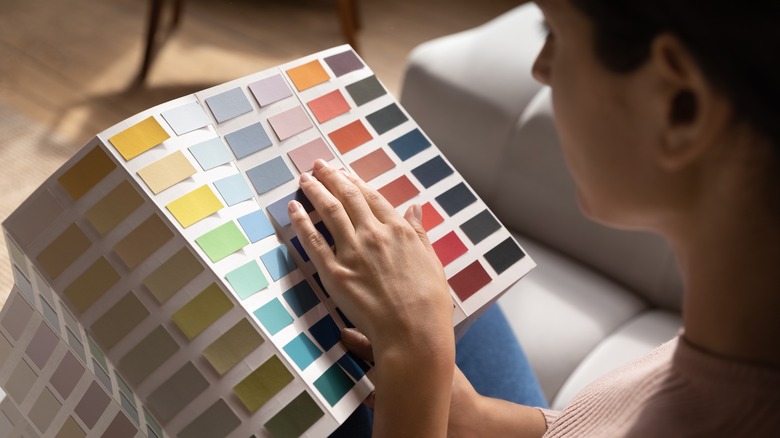 fizkes/Shutterstock
While carrying one style throughout your home may be more convenient, it will also limit your house's potential and could make your design appear boring. Instead, Mina Starsiak Hawk recommends using different paint colors, furniture materials, and styles in each of your rooms.
One of the benefits of using many styles is that it will infuse character into your home. When renovating an old Victorian home on "Good Bones," she says, "I'm playing with a different color in each of the bedrooms to hint at the Victorian style of giving each room its own personality," per Realtor. Another benefit is that you won't have to decide on just one style; if you like many different pieces, you can use them all in your home.
Additionally, mixing looks can make your home more intriguing because it will allow you to use many different textures and materials. When describing her own home, Starsiak Hawk explains, "I'd call the inside of my home 'clean comfy' – the walls are clean and uncluttered but my décor and furniture are full of textured wood and pillows, and comfy accents that make it cozy and inviting," per She Knows. Because Starsiak Hawk combines many different elements, her home feels comfortable and looks interesting. 
How to use many different styles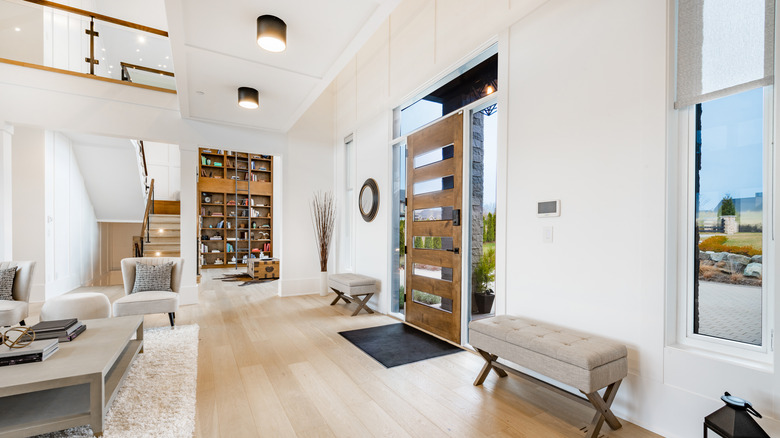 Sheila Say/Shutterstock
However, even when using different styles, you should still aim to create a home that feels harmonious. According to Realtor, Mina Starsiak Hawk recommends creating cohesion by choosing an element to carry throughout your rooms. This could be something as simple as using the same trim paint color. On the other hand, it could be something more obvious, like the wooden elements used throughout the home above. 
Viesso says that, to achieve a cohesive but still interesting design, begin by choosing colors that are complementary to one another. This does not mean they have to match, but they shouldn't clash. Next, make sure that the floor plan in each room makes sense and that no walkways are blocked between spaces. Finally, they recommend carrying one material throughout the house — for instance, you could have a leather chair in one room and leather pillows in another.
To determine which elements you should carry throughout your own home, Mix & Match Design Co. says to begin by looking through inspiration pictures on Pinterest or by determining what you like and dislike about other people's houses. The elements that you continue to love over time could be great candidates for cohesive features.