Why Rising Mortgage Rates Will Make It Hard To Qualify For A Loan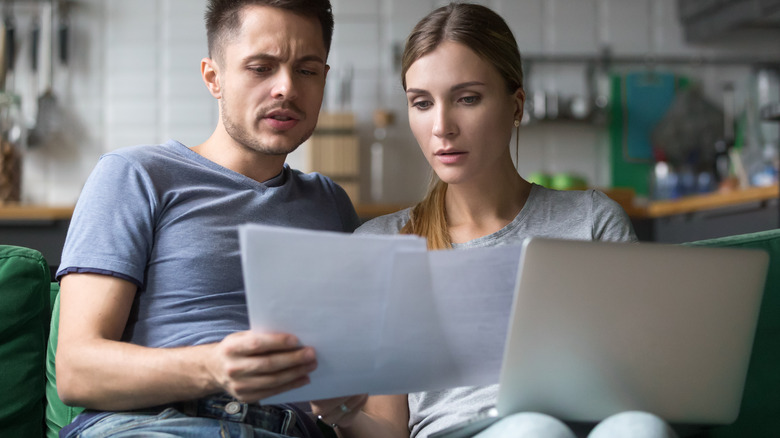 fizkes/Shutterstock
Purchasing a home is already a stressful experience, and adding on a pandemic sure does make the room feel like it's constantly spinning. The White House says that as a result of the economic issues prompted by the COVID-19 pandemic, families looking to purchase a home have been dealt with record-high home values over the past year. This happened as demand increased for housing while supply remained low and builders faced high material costs. On top of this, mortgage rates are the highest they've been since 2008, according to Entrepreneur. Now, it seems homebuyers are facing another obstacle — the ability to qualify for a loan.
CNBC reports that as mortgage rates increase, it is becoming harder for buyers to receive a loan necessary to purchase a home. If you're hoping to buy a house sometime soon in spite of the volatile market, take a look at why qualifying for a loan may be harder than you think.
Credit availability is down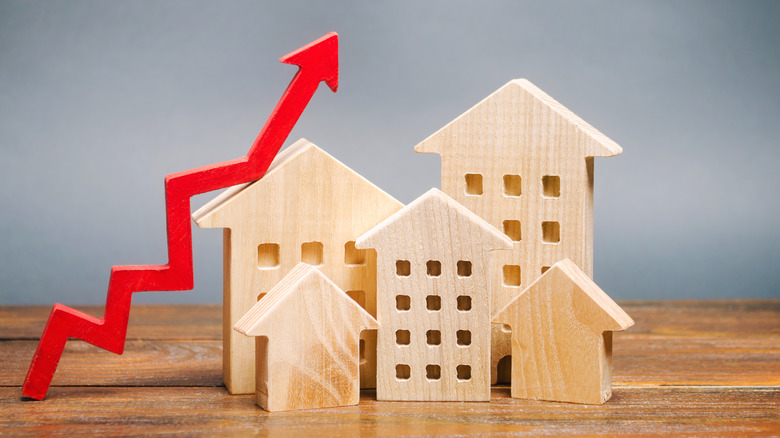 Andrii Yalanskyi/Shutterstock
The mortgage rate is currently over 7%, according to CNBC. While higher rates may dissuade buyers from entering the market and make lenders more desperate for business, it also makes lenders cautious about possible delinquencies. As a result, credit availability is the lowest it's been since March 2013, at just 5.4% in August (CNBC). Now, borrowers are worried mortgage rates will continue to increase and cause these lending issues.
"The Fed is determined to hike rates as high as it can and keep them there as long as it can," Chief Operating Officer of Mortgage News Daily Matthew Graham released on the website. "Even if that means the economy suffers."
In the face of housing issues, many homebuyers are now contemplating purchasing smaller homes, according to Money. For example, a family who was able to afford a three-bedroom home last year may now only be able to afford a two-bedroom home this year in the same area.