The One New Kitchen Trend That People Say Is Here To Stay - Exclusive Survey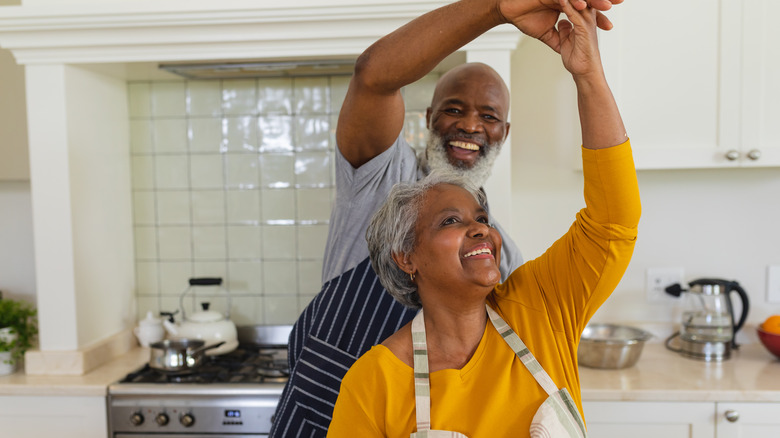 wavebreakmedia/Shutterstock
Kitchen trends tend to come and go, but there's always a style to which we can't resist turning back. For example, beige and green colors are trendy for kitchens; however, white kitchen cabinets are a classic style you can always return to because they will forever be considered stylish, according to House Of Hipsters. Nevertheless, many of us aren't sure which other kitchen trends will create the timeless look we desire. Additionally, remodeling is a pain, so getting it right the first time is better.
So, of course, House Digest conducted a survey asking 612 participants which new kitchen trend is here to stay. We gave them six options: industrial faucets, colorful appliance finishes, warm, neutral countertops, workstation sinks, monochromatic spaces, and statement hoods. If you're currently updating your kitchen or giving it a brand new look, we advise looking at which kitchen trend is most likely to provide you with a design that will last for years.
Create a cozy atmosphere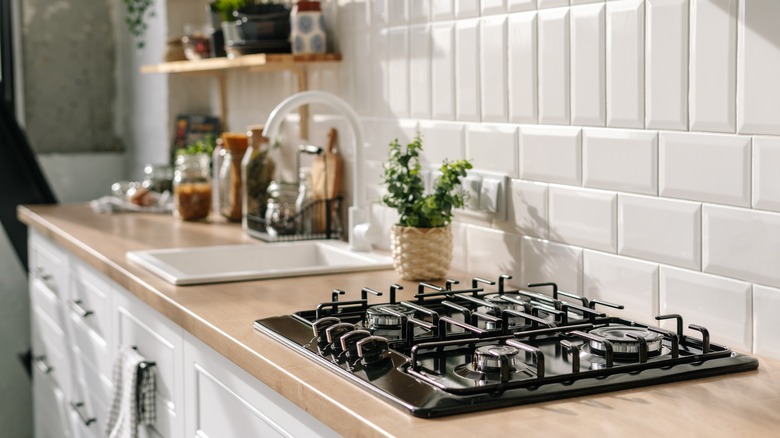 brizmaker/Shutterstock
Per our survey, out of 612 respondents, 37.42% (229 people) chose warm, neutral countertops as the kitchen trend that is most likely to last. According to MSI, there are many benefits related to this kitchen trend, such as its ability to make a large area feel cozy. Countertops with cooler tones will typically translate a cold feeling into a space, so if you want something more inviting, it's suggested to aim for warmer colors. Warm, neutral countertops are also famous for those who lack natural light because they can brighten up the space.
Also, neutral colors, in general, tend to have the ability to create a timeless look because they can complement most home décor, per BK Designs. Warm, neutral countertops can also look great with either dark or light hardwood floors, so your current flooring (depending on its undertones) may already make a great pair with this option. Choosing a neutral color for your countertops allows you to pick out a bright and colorful area rug or furniture piece to create contrast and balance.
Multipurpose item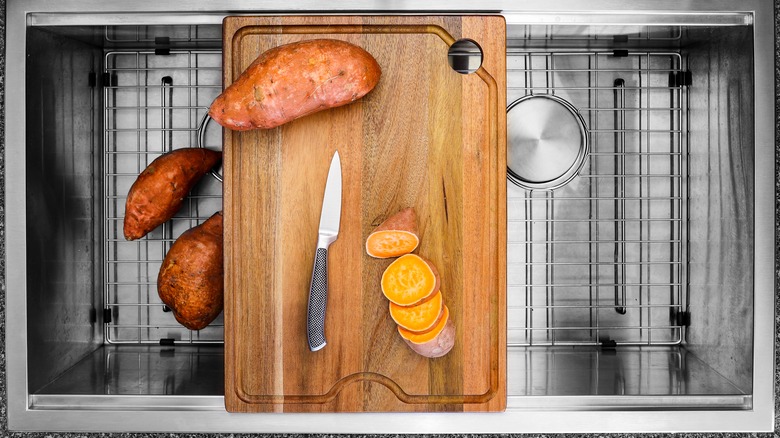 Ivelin Denev/Shutterstock
Next is the workstation sink, with 18.14% (111 people) choosing this kitchen trend as the most timeless. Workstation sinks have been growing in popularity and off many uses to homeowners, according to TruBuild Construction. It comes with a plethora of accessories, such as a drying rack, colander, cutting board, and bottom grid. So this gives homeowners the ability to do all of their kitchen prep work in one area. This is an excellent option for those who have minimal countertop space and want to avoid a cluttered appearance.
Workstation sinks also come in many designs, such as a drop-in, under mount, apron front, single basin, and double basin. This means you can most likely find an option that best suits the current aesthetic of your kitchen design. The following are the other options from most to least amount of votes: industrial faucets with 106 votes (17.32%), colorful appliance finishes with 93 votes (15.20%), monochromatic spaces with 53 votes (8.66%), and statement hoods with 20 votes (3.27%).