Designer Genevieve Gorder's Tips For Selecting Paint Colors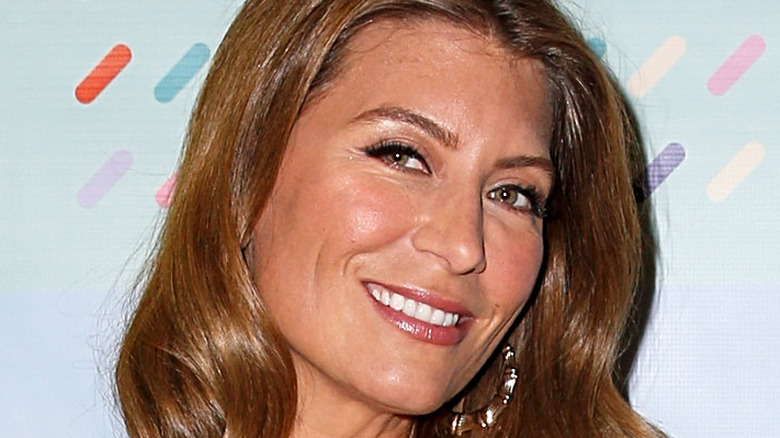 Dominik Bindl/Getty Images
Choosing paint colors for your home can be a nerve-wracking experience. Do you go with the warm-toned gray to create a sense of coziness or a cool-toned gray to brighten up the space? Maybe your room is filled with neutrals, and you want to add a pop of color but aren't sure how pigmented it should be. Yes, all these questions flood our brains to the point where we surrender to a basic coat of white paint and call it a day. However, we believe you can avoid creating a bland design by following the tips of interior designer Genevieve Gorder.
Gorder has lent her expertise to help homeowners decide on the perfect paint color to transform their space (via Canadian Home Trends). Gorder is well-known for her design skills across the U.S., has starred in her own HGTV series "Dear Genevieve," and has judged contenders on "Design Star," according to HGTV. Now, we're sharing her tips so you can avoid the stressful decision of choosing either Sherwin Williams Alpaca or Benjamin Moore's London Fog.
It's all about balance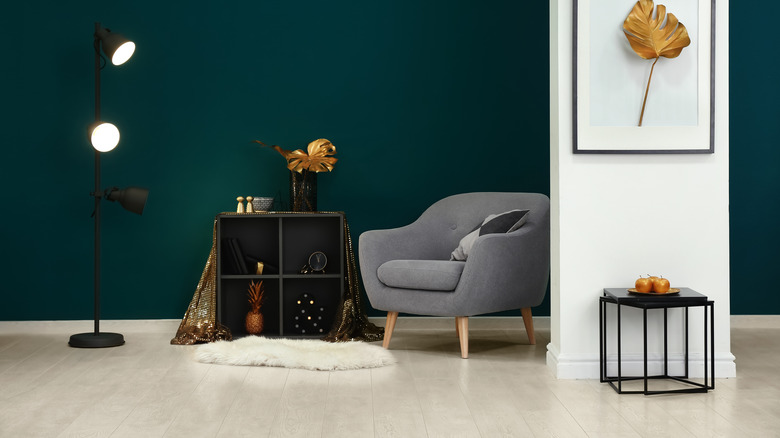 Aquarius Studio/Shutterstock
Painting a bright and vivid color onto your interior walls can seem like a dangerous endeavor, but Gorder believes as long as you create balance, it can turn out beautifully, per Canadian Home Trends. She says there are highlight and grounding colors, which are colors that can be used in décor to break up a bright color and tone it down. Her example included the use of a rich green paint with the highlight colors of white and cream and the grounding colors of gray and black. She also advised incorporating accent colors, and in this case, that would be yellow.
If you've chosen what you thought would be a beautiful color and are disappointed as soon as you brush on the first stroke, Gorder says to leave it. After a few days, you can watch as the color changes from night to day. For example, a dark color can suddenly look bright in the morning, which can also sometimes make the pigment look dull, according to Five Star Painting. If you've chosen red or yellow, these colors can also appear overpowering if exposed to a flood of natural light in the morning.