How Rising Mortgage Rates Translate To The Need For A Higher Salary To Afford A Home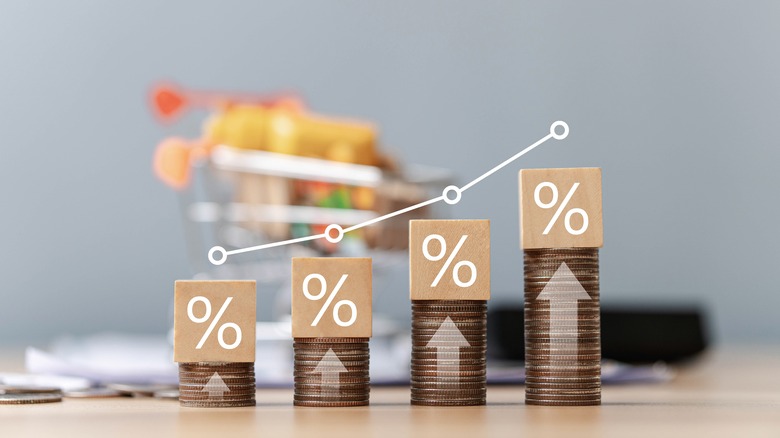 d.ee_angelo/Shutterstock
As of today, a typical 30-year-fixed-rate mortgage is 7.04%, and a 30-year refinance rate of 7.07%, says Bankrate. While it isn't the highest the housing market has seen, it's still high enough to make people nervous about even looking at homes. Ideally, salaries would rise with the mortgage rates, but because the world doesn't work that way, many people are reluctant to buy a house, and those who wish to aren't being approved for a mortgage, Realtor explains. In turn, sellers are snatching their homes off the market or reducing their asking prices.
To put things into perspective, for a median-priced home of $427,250, potential buyers would have to earn at least $124,000 in order to afford the mortgage, whereas, in 2021, they would need to make about $89,000, when rates were at a mere 3%. In the event mortgage rates rise another 1%, each household would need to bring in $137,356 to afford the median-priced home. In other words, the housing market is on the fritz and is making it difficult for both homeowners and buyers to catch a break.
Moving forward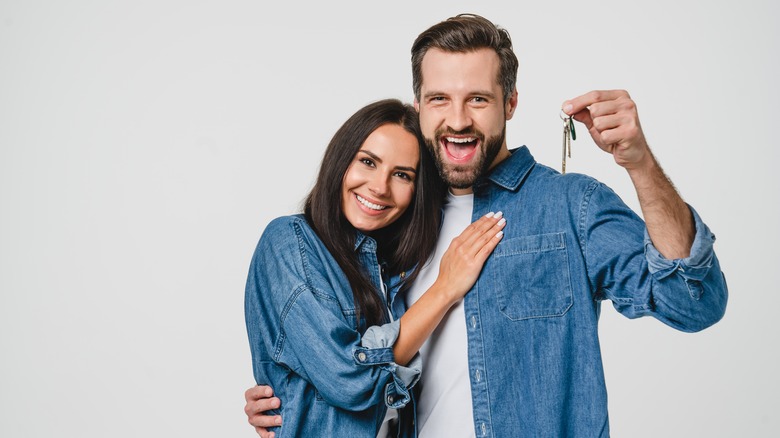 Inside Creative House/Shutterstock
The demand for homes was considerably high in 2022, and with low inventory, this caused housing prices to skyrocket and took the mortgage rates along with them, Forbes states. Between the high demand, inflation, and the fact many households aren't making enough to support a mortgage, it's no wonder people are shying away from purchasing homes. Thankfully, there is a light at the end of the tunnel. Business Insider predicts housing prices will drop a massive 20% within the coming year, and in turn, mortgage rates will deflate with them.
If you can wait until the middle of 2023, you'll hopefully find yourself in a much more affordable market than you're seeing now. However, before you begin looking at homes, use a mortgage calculator like the one provided by Forbes to have an understanding of what homes you can afford. Remember, keep your search in line with your salary and your budget.