Designer Sarah Baeumler's Tip For Decorating For The Holidays - Exclusive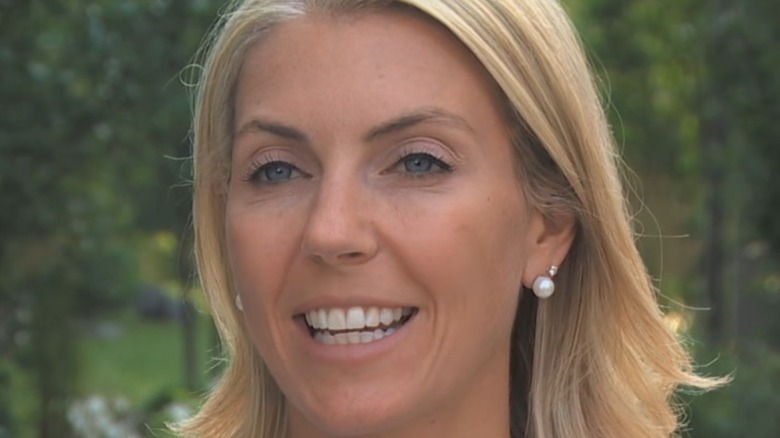 HGTV Canada/YouTube
For many people, the anticipation of the holiday season nears when the weather starts getting colder. As such, right after Thanksgiving is often the ideal time to put up Christmas decorations, according to Tiny Prints. Still, others wait until the first part of December as the unofficial kickoff of the season. While there's no wrong time to begin adorning the inside and outside of your home with lights, ornaments, wreaths, and more, you can always step up your game.
Sarah Baeumler is known for her elevated and intentional style, which fans have seen on the HGTV show "Renovation Island" that co-stars her husband, Bryan Baeumler. Her simplistic and elegant style creates timeless designs that look spectacular year-round. But Baeumler's design philosophy can be applied to holiday decorating as well. If you aren't sure where to start or need tips to make your home as cozy and timeless as possible, Baeumler has got you covered. She shares the best way to decorate for the holidays.
Keep it simple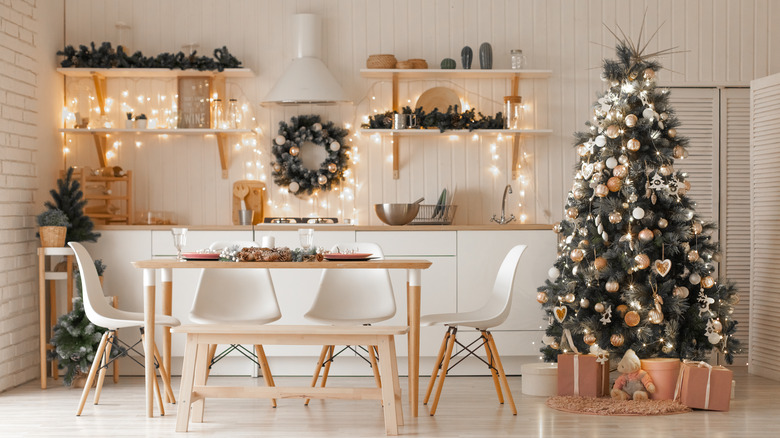 Stanislaw Mikulski/Shutterstock
Of course, it's tempting to go all out for the holidays, sprucing up every inch of your home with a variety of favorite items and décor pieces. However, Baeumler warns against over-decorating. It's easy to do, especially when you're excited. But filling your home with cheerful and jolly design inspiration, even for the holidays, can make any room look messy. Though festive, it ends up feeling like a catch-all collection or Christmas store rather than a cozy abode. Plus, lots of trimming can be time-consuming for the end result to feel busy and not cohesive.
Instead, keep things simple by curating your items. This will allow any holiday décor to shine and complement each other. But simple doesn't mean it has to be boring. You can still include plenty of colors, textures, and unique details. Garland lining a door frame or mantel can add greenery and texture along with the warmth quintessential to the holiday season, per The Everygirl. Bottlebrush Christmas trees are small accents you can add throughout your home and can bring in a lot of colors. Not to mention, pillows, blankets, and candles all add a cozy detail.