Inspiring AAPI Interior Design Influencers That You Should Be Following On Instagram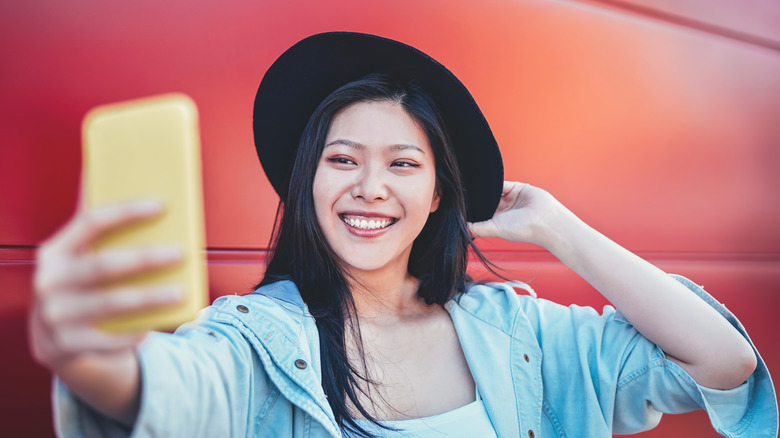 AlessandroBiascioli/Shutterstock
When it comes to interior design, it's all about branching out and finding different ideas to incorporate into your home décor. If you've been looking to the same five design influencers for stylish advice, it may be time to widen your lens. In every industry, representation matters, so we at House Digest would like to shine a spotlight on a few AAPI interior design influencers on Instagram you may have missed. AAPI, or Asian Americans and Pacific Islanders, are Americans that consist of about 50 different ethnic groups, such as Chinese, Japanese, Filipino, Vietnamese, Korean, Hawaiian, and more, according to NAMI.
In the U.S., there are over 24 million people in the AAPI community, so it's time to take note of what fantastic design advice you've been missing out on. We'll show you a few expert profiles offering stylish tips that may change your definition of aesthetics and interior design.
Neutral pieces and design boards
The first Instagram profile we're dying to show you is Raising3Foodies, which Phuong runs. She shares her home décor tips and how you can mix high-end and affordable pieces elegantly. She also shares some of her favorite finds on Amazon, recipes, and tactics to elevate your current home accessories. As you scroll through her Instagram, you'll notice a bright and airy theme, with contrasts of black here and there. If you're a fan of neutral designs, we suggest you check her out.
Her most recent posts are Halloween-themed to celebrate the spooky season. If you're still wondering how to design your front porch, Phuong has shared a few steps to create a floating candle, witch hat, and broom design. If you have trouble visualizing an aesthetic, Phuong also posts design boards to show exactly how each décor piece will complement and contrast each other.
Maximalist heaven
Dabito's Instagram profile is your new safe haven if you're into maximalism or eclectic décor. He's a designer, artist, and photographer whose designs have been featured on the cover of Better Homes & Gardens. As soon as you pop onto his Instagram page, you're instantly met with color, pattern, texture, and organic shapes. From blue kitchen cabinets to green sectionals and mushroom-shaped ottomans, he's doing it all. If you love maximalism but aren't sure how to combine different shapes and colors cohesively, Dabito may have some much-needed tips for you.
Plants are also a major theme in his décor and can be seen in almost every post, such as small plants in vases, large standing greenery, and leafy wallpaper. We think you'll also enjoy the various unique light fixtures in each design, such as obscurely shaped sconces and chandeliers with lights that all point in different directions.