Why You Should Use Mobile Coupons Before Paper Coupons At Bed Bath & Beyond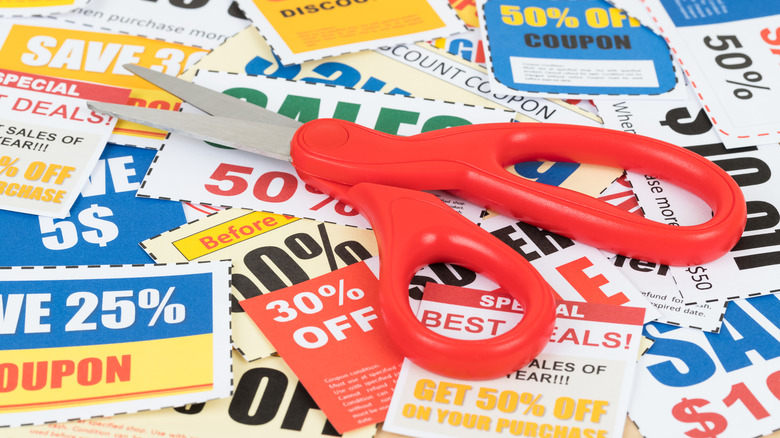 Casper1774 Studio/Shutterstock
Coupon collecting doesn't look quite like it did a couple of decades ago, when customers received paper vouchers in the mail and brought them into physical stores. Nowadays, coupons are typically received through email or text and can be used to shop online. Those who love coupons are probably huge fans of Bed Bath & Beyond. This store has online, mobile, and paper discounts regularly sent to their customers, and their most popular save you 20% off of one item, per RetailMeNot. 
If you're a part of the online wave of couponing, you probably ignore paper vouchers; perhaps you've even chosen to only receive those sent online. However, paper coupons at Bed Bath & Beyond could be more valuable than their online and mobile counterparts. Below, you'll discover why you should use your mobile discounts first and hold onto the paper ones for later. You'll also find some extra tips on how to use this store's voucher system to your advantage.
Why you should save your paper coupons
When using coupons at Bed Bath & Beyond, you should always use your mobile ones first. Why? According to The Krazy Coupon Lady, paper coupons are typically accepted for in-store purchases even after the expiration date. However, this is not the case for mobile and online vouchers. Therefore, because your mobile discounts will expire, you should use those first, then your online ones, and save your paper ones for later.
You should also know that expired coupons, whether paper, mobile, or online, cannot be used to shop online. Therefore, you should hold onto your expired paper ones for when you make a purchase in-store.
Additionally, Bed Bath & Beyond allows customers to use multiple coupons in one transaction, as long as each one applies to a separate item. (For instance, you cannot stack additional coupons onto a voucher that saves you 20% off your entire purchase, per Brad's Deals). Love To Know says that you can use up to 20 coupons, as long as you're purchasing at least 20 items. Therefore, it would be smart to hold onto those expired paper vouchers and use them the next time you're in the store.
Other ways to take advantage of their coupons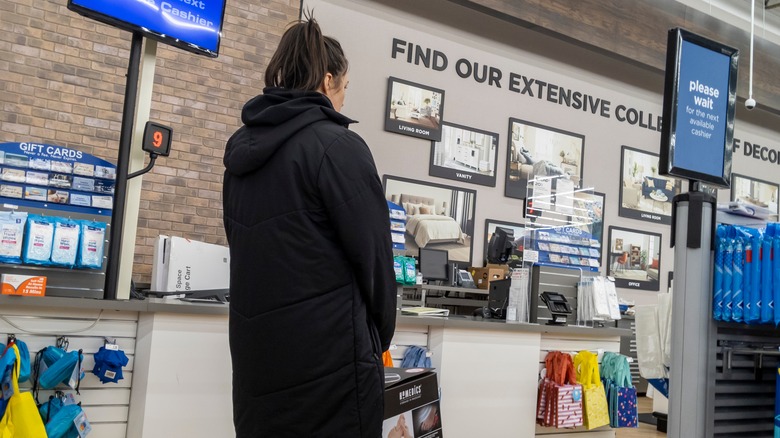 Colleen Michaels/Shutterstock
The first way to take advantage of all of your Bed Bath & Beyond coupons is by managing them on a My Offers account. This will organize all your vouchers, whether paper, online, or mobile, in one convenient location.
Additionally, when shopping online, you typically cannot stack coupons (like you can in-store). However, The Krazy Coupon Lady has a few ways around this. First, you could purchase each item individually and apply a different discount to each transaction. Second, you could order online but pick up your items in-store and use the coupons when checking out. Or, you could purchase the items online, then bring the receipt and your coupons into a store and ask for a price adjustment.
Another way to save money is by price matching, explains Love To Know. If you discover that Bed Bath & Beyond's competitor sells the same product for less, they will match the price, and they'll use any coupons provided by the competitor, as long as they're not expired. However, you cannot also use Bed Bath & Beyond's coupons when price matching.