When Can You Find The Best Holiday Decor Clearance Sales At Lowe's?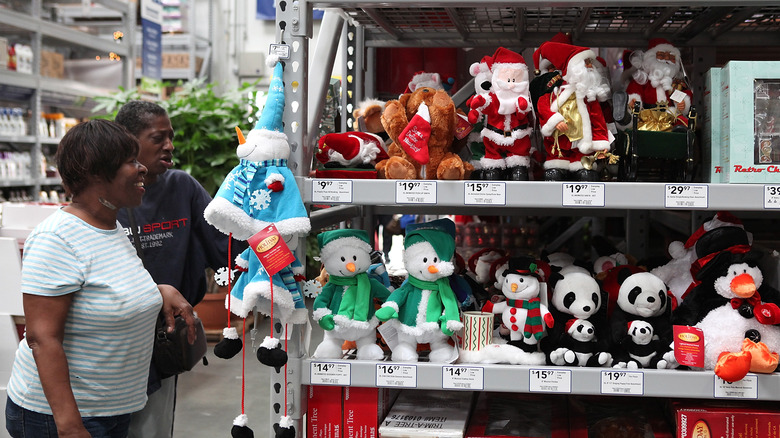 Justin Sullivan/Getty Images
The holidays are quickly approaching, which means it's time to bust out your festive décor! You may have been surprised to find retailers putting out their Christmas decorations in September (it's never too early if you ask us), but according to IBISWorld, the retail market for seasonal decorations is worth a gargantuan $28.8 billion — so it's safe to say people everywhere are more than ready to deck the halls. You'll notice lights, wreaths, and other holiday items adorn the halls of your favorite retailers such as Target, Walmart, and of course, Lowe's.
Each year, Lowe's offers its own holiday décor for the season, but when's the best time to hop on their deals and get the most bang for your buck? Every retailer has their own sales on the stuff, but that's not to say they all happen at the same time. So to save yourself some money, here's when you can find the best holiday décor clearance sales at Lowe's.
The beginning of December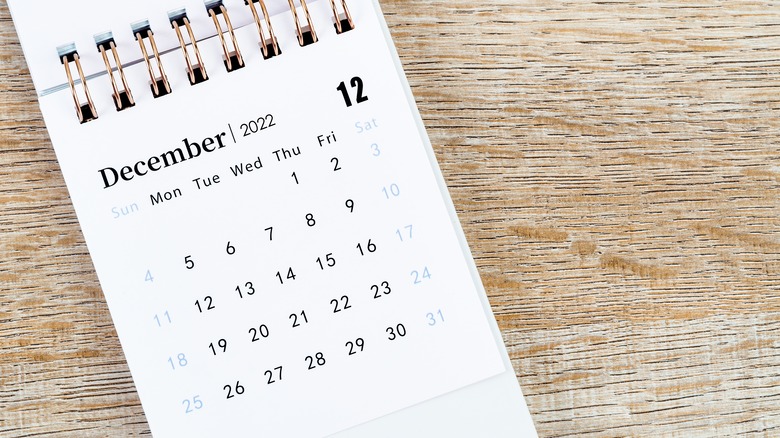 Penpics Studio/Shutterstock
The Krazy Coupon Lady says Lowe's actually marks down its prices on holiday décor before Christmas, whereas most retailers hold their clearance sales following December 26th. Many people would argue you should decorate your home for the holidays the day after Thanksgiving, but if you can hold off until the beginning of December, you might find some good deals. Specifically, Lowe's typically begins its holiday décor clearance sales between December 8th and 9th, when you can find your favorite decorations at 25% off. 
If you really want to score the best deals on holiday décor, wait until a few days before Christmas, when you can get your hands on your favorite decorations at up to 75% off, and up to 83% one week after Christmas is over. During this final holiday sale, you'll be pleased by the low prices, such as 100-count Christmas lights for a miniscule $0.75, and artificial Christmas trees for 75% off.