Home Depot Won't Price Match Items From These Online Retailers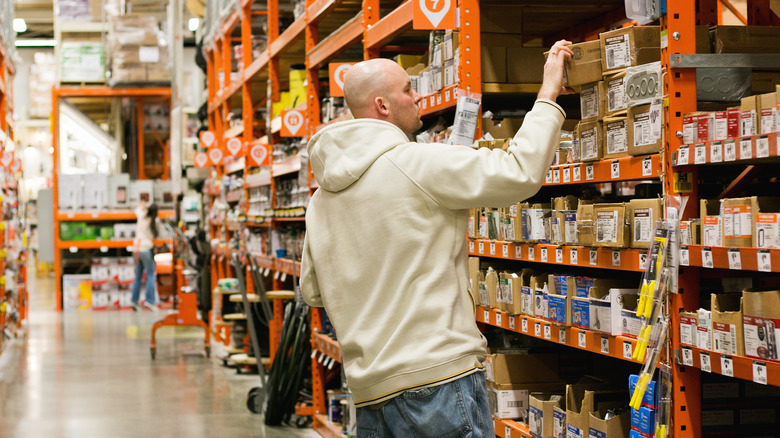 Belen Strehl/Shutterstock
If you frequently shop at Home Depot, you'd be wise to take advantage of their price match policy. Maybe Lowe's has a better deal, but you live near Home Depot. Price matching will ensure you get the best deal possible without going out of your way.
According to Home Depot's website, this big box company will match the lower price of items sold by their competitors, such as Lowes, Ace Hardware, Target, and Walmart. Additionally, this offer can be used either in-store or online as long as you have proof of the competitor's lower price.
However, while this policy is great, there are some exclusions, including which online retailers qualify. This information can get confusing, as there are lots of opinions about which stores Home Depot will accept and which ones they will not. Below you'll discover the online stores Home Depot won't accept and some other exclusions in their price match policy you should know about.
Excluded online stores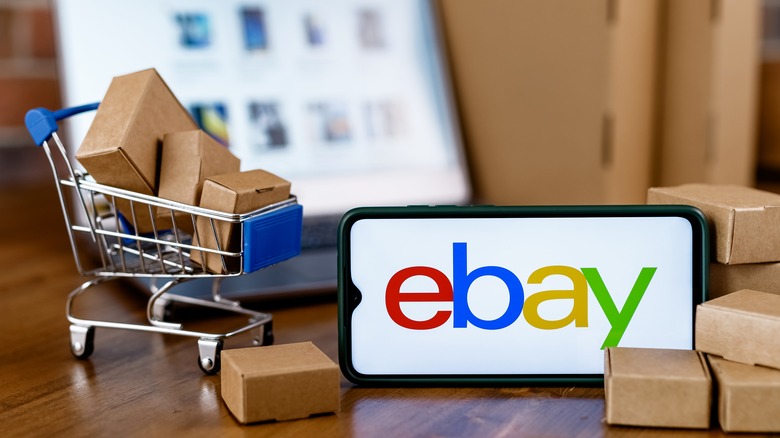 Sergei Elagin/Shutterstock
Home Depot won't price match any items sold by third-party sellers. For instance, if you find that your item is sold on eBay for cheaper, you can't price match it, even if it's brand new, per The Krazy Coupon Lady.
Because of this policy, there can be confusion around price matching on Amazon. While RetailMeNot says they will never price match products on Amazon, others like Price Match Guarantee believe that they sometimes will. And, Rather Be Shopping says they will price match for online orders but not always in physical stores.
The confusion surrounds the fact that Amazon sells some items directly while others are sold by third parties. Therefore, you'll need to make sure your item is direct from Amazon if you want to try to get a price match. To do this, Price Match Guarantee says to find the column that says 'Add To Cart' on your item's page. Underneath these buttons, there should be a column that says 'Sold By.' If this says Amazon, you're most likely good to go.
Other exclusions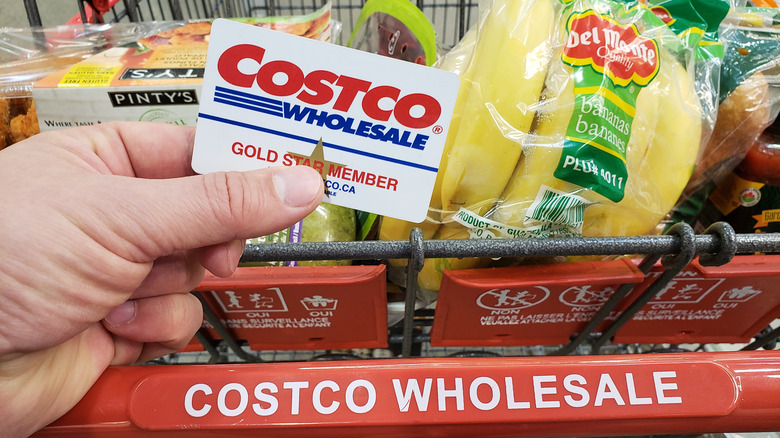 dennizn/Shutterstock
According to Home Depot's policy, they will not price match any items sold by membership-based stores, which includes Costco, BJs, and Sam's Club. And, while they normally accept competitor's prices, if the item is sold at a discounted rate because it's in bulk, that won't qualify. You also can't price match any custom orders or special offers.
RetailMeNot adds that the items must be in stock in your Home Depot location and the competitor store. And, if you're trying to price match for an online order, you'll have to make sure it can ship to your home to have the item qualify.
Further, if you purchase the item from Home Depot before discovering the competitor's discounted rate, you still have time to get the lower price, per Price Match Guarantee. However, keep in mind that you only have 30 days from the date of purchase, and you'll need your receipt.