When You Can Find The Best Holiday Decor Clearance Sales At Home Depot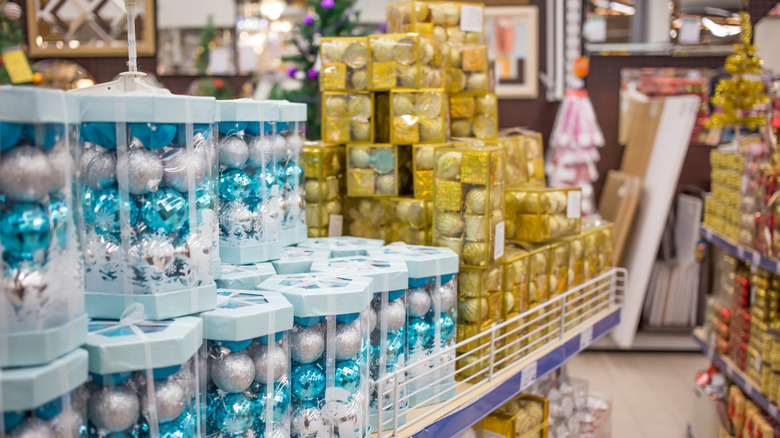 Helga from Ukraine/Shutterstock
After major holidays like Christmas, Halloween, and Valentine's Day, stores are dying to get rid of excess seasonal inventory so they can make way for new seasonal merchandise, says DealNews (if you've ever been in the candy aisle at a drugstore the day after Easter, you know exactly what we're talking about). Because retailers are so desperate to get rid of their old holiday decor, they roll out their end-of-the-season sales where you can score some big savings. However, to get in on these great deals, you'll need to keep your eyes peeled.
Because After Christmas sales provide customers with lower-than-low prices, you need to get to the store before everything has been picked though, or you may end up with the last Christmas tree that's missing its bottom half. If you're thinking about hitting up Home Depot for their holiday decor clearance sales, we have the inside scoop on the best time to go.
Late December and early January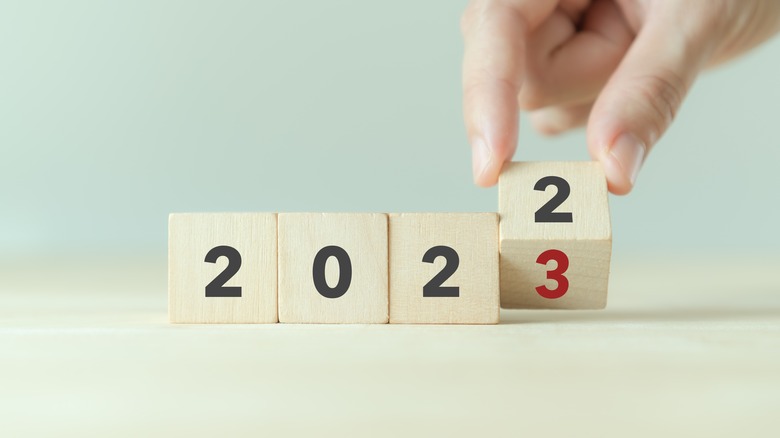 3rdtimeluckystudio/Shutterstock
According to The Krazy Koupon Lady, Home Depot starts rolling out its holiday decor clearance sales two to three days following Christmas Day. This is when you'll find 50% off major items like holiday inflatables (which typically aren't cheap). On a regular day, holiday inflatables at Home Depot run anywhere between $20 and $40 on the low end, but some can cost up to $300, per the company's website. If you wait until after Christmas, you'll be saving yourself a ton of money on these sought-after decorations. 
To score the best price on artificial Christmas trees, come back in early January. This is the time of year when you'll find artificial Christmas trees of all sizes at 75% off. Why pay $200 for a 7-foot, pre-lit Christmas tree when you can snag it for $50 at the end of the season? Sure, you'll have to wait until next Christmas to show it off, but think about how happy you'll feel knowing you have a gorgeous tree for a fraction of the price.