Can Real Estate Agents Help You Find Rentals?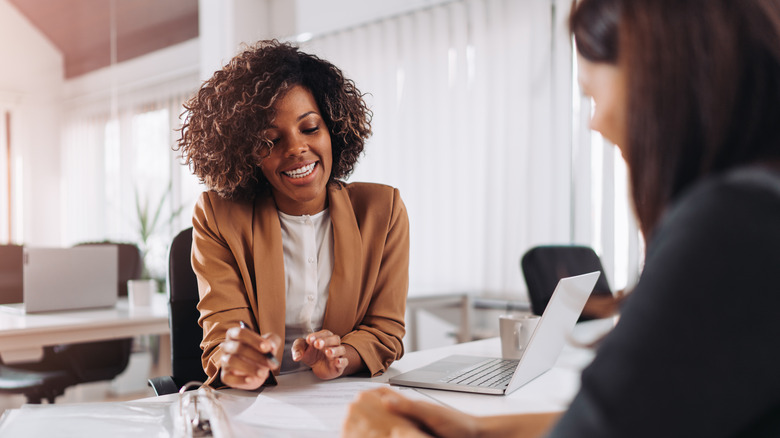 Zivica Kerkez/Shutterstock
Real estate agents are there to assist potential homeowners during one of life's big decisions: choosing a place to live. Nearly everyone uses a real estate agent while house hunting, as they're extremely beneficial to have around during the process. Typically, a real estate agent's duties consist of setting up open houses, scheduling showings with potential buyers, communicating with the seller and their agent, and much more, per Quicken Loans, but what if you aren't buying a home and simply want to lease? Can real estate agents help you find rentals?
You've probably heard of leasing agents, and while they have similar duties to a real estate agent, the two positions are not the same. According to Real Estate License Training, the main difference between the two (besides showing rental units versus properties that are for sale) is the pay. Real estate agents work on commission, so they get paid a fixed portion of the sale price once the transaction has been finalized (most agents receive 5 or 6% commission). On the other hand, leasing agents are hired on salary; they negotiate their cut with landlords and property owners. With that being said, the question still remains: Can real estate agents help you find rental properties, and if so, how much does it cost?
It depends where you're looking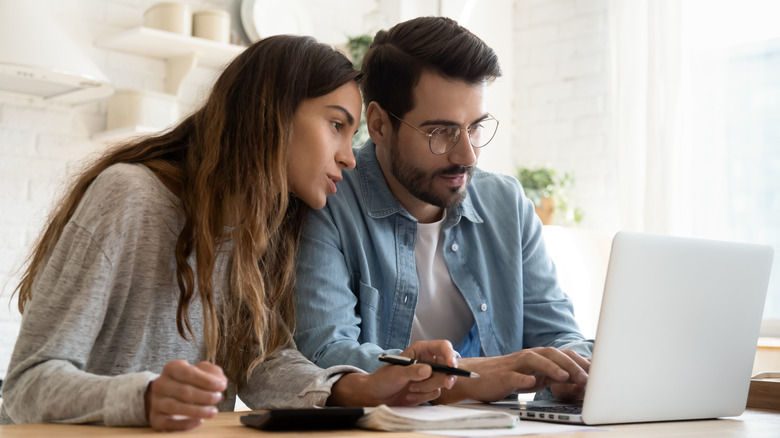 fizkes/Shutterstock
When it comes to whether or not real estate agents can help you find rentals, there is no one true answer to this question. Hiring a real estate agent to assist with leasing properties depends on the city and state in which you're looking to live, reveals U.S. News. You'll primarily find agents in major cities, such as New York, Chicago, and San Francisco. Using a real estate agent for rentals is especially beneficial if you wish to relocate to a metropolis like these.
Markets in large cities are much more competitive than in suburban or rural housing markets, so having someone that knows the ins and outs of the field is going to make your life a lot easier. People snatch up rentals in a moment's notice; if you aren't on top of things, you may miss out on a place you really like. Another benefit is that real estate agents can sometimes offer listings you would never have found on your own, meaning you can potentially score a great space at an excellent price, says Investopedia.
What does a real estate agent cost?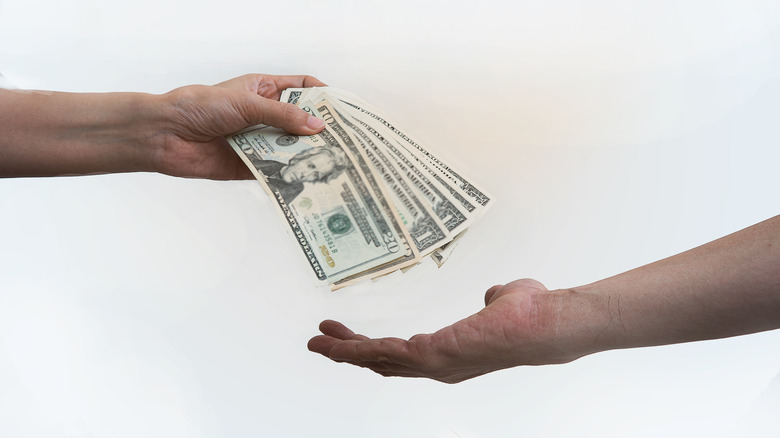 montira areepongthum/Shutterstock
Should you decide to hire a real estate agent, be aware that in some cities there will be a fee for their service, such as New York or Boston. However, there are several markets in which this is not the case. Take Chicago for example; according to Luxury Living Chicago Realty, it's 100% free to use a real estate agent when searching for rental properties. Instead of taking money from the tenant's pocket, the agent takes a commission from the landlord or property manager. If you're looking to rent in someplace like Manhattan, though, you're going to pay a broker fee in addition to the already costly rent, says Gothamist.
Broker fees range from 15% of the tenant's monthly rent to their annual rent, and some brokers may charge even more for their service. Do some research before working with a real estate agent to see if those in your city require a fee. While there are several benefits to having one to work with, you may end up spending more money than you originally hoped.