What's The Best City In Texas To Live In?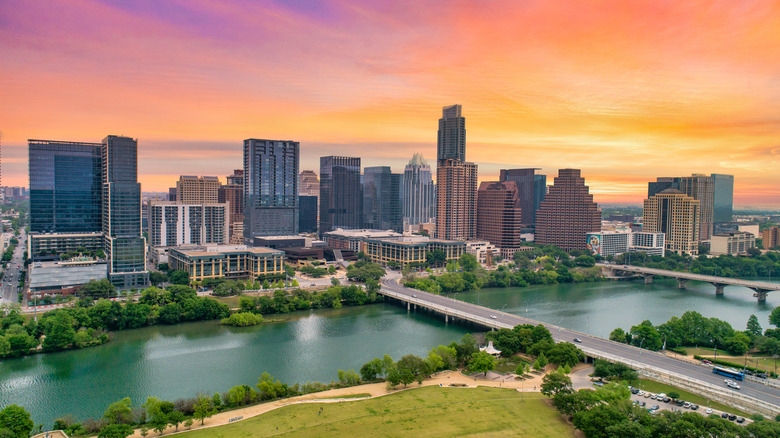 Kruck20/Getty Images
With more than 1,200 cities ranging from Houston's sprawling metropolis of over 2 million people to hundreds of smaller towns with fewer than a thousand inhabitants (per Texas Comptroller of Public Accounts), there are plenty of stellar candidates for Texas' best city to live in. Is it one of the Lone Star State's two other largest cities (San Antonio or Dallas) or a pipsqueak such as Guerra with a population of only six (according to iHeart)? One thing's for sure, choosing a champion is a difficult chore, particularly in a state that's nearly twice as large as Japan.
However, as ranked by a number of surveys and based on multiple categories, a consensus begins to emerge. Placing highly in terms of jobs, affordability, cost of living, and safety characterizes an amazing city, and Texas has quite a few that impress. Housing, transportation, and healthcare are other considerations, as are climate and recreational activities. Familiar cities including Dallas, Fort Worth, El Paso, and Amarillo scored highly in many surveys, as did the lesser-known Brownsville, McAllen, Frisco, and Flower Mound. 
However, Austin routinely outranks them all. Austin is situated in central Texas, northeast of San Antonio. Named after Texas patriarch Stephen F. Austin, it was incorporated in 1839 (per Austin Public Library).
Fast-growing and vibrant city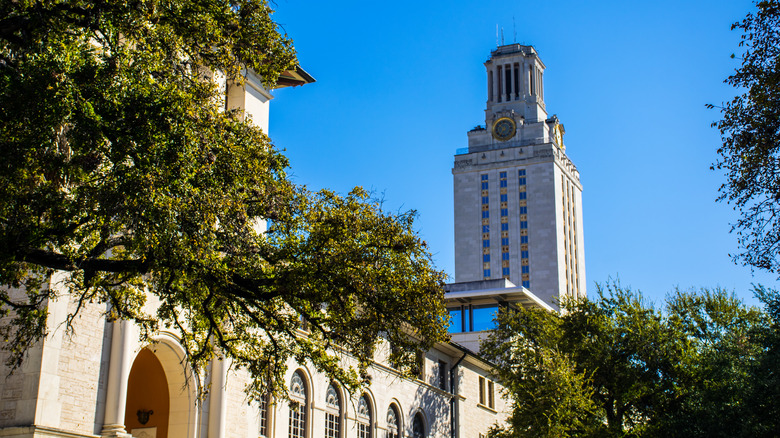 Roschetzkyistockphoto/Getty Images
Austin is among the country's fastest-growing cities, belying its now-obsolete reputation as a sleepy Texas outpost. High rises now dot the skyline and large corporate offices can be found all over town. Austin has a substantial roster of businesses that call the city home, including tech giants Apple, Dell, and IBM (per Austin Chamber). 
Adding to the resulting job growth of housing massive company HQs are the ample employment opportunities provided by the state government and its satellites, as well as the University of Texas. Per KVUE, Austin's unemployment rate remains lower than both the Texas and national averages. Reflecting the city's healthy economic condition, its poverty rate and incidence of violent crime are also below average.
Austin's growth has had one negative consequence, however. Real estate prices have noticeably increased due to the rapid rise in population. However, although buying a house in Austin is expensive (the median home price is $551,200, per Best Places), renting is considered to be an affordable alternative when compared to other metropolitan areas. The city also impresses in terms of its walkable downtown area, and its abundance of green spaces has garnered national attention (per CultureMap Austin).
Cultural and musical hotbed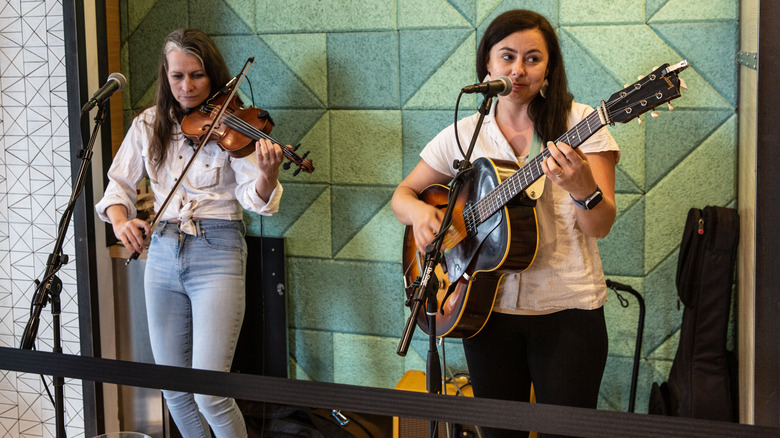 George Rose/Getty Images
The melting pot that is Austin features a wide variety of cultures and influences. Eater credits this Texas destination as the place that popularized the concept of the breakfast taco, and there's no shortage of food trucks to grab one from on your way to work. Austin is also renowned for its active bar scene and immense network of local breweries. 
As the self-proclaimed music capital of the world, ATX is a bona fide Mecca for live music lovers. There are hundreds of venues, not to mention the iconic festivals Austin City Limits and South by Southwest (better known as ACL and SXSW). The city also offers minor league baseball, big-time college football, and Formula 1 Racing for those less music-minded.
According to Roadsideamerica.com, a unique regional attraction is the largest urban bat colony in the world, which draws nightly crowds. Austin is also known to be an extremely dog-friendly destination. Despite some traffic congestion, the city's many sights are easily accessible due to its proximity to several well-maintained interstate highways. An international airport also serves the capital of Texas, ensuring that this amazing city is never a challenge to visit.